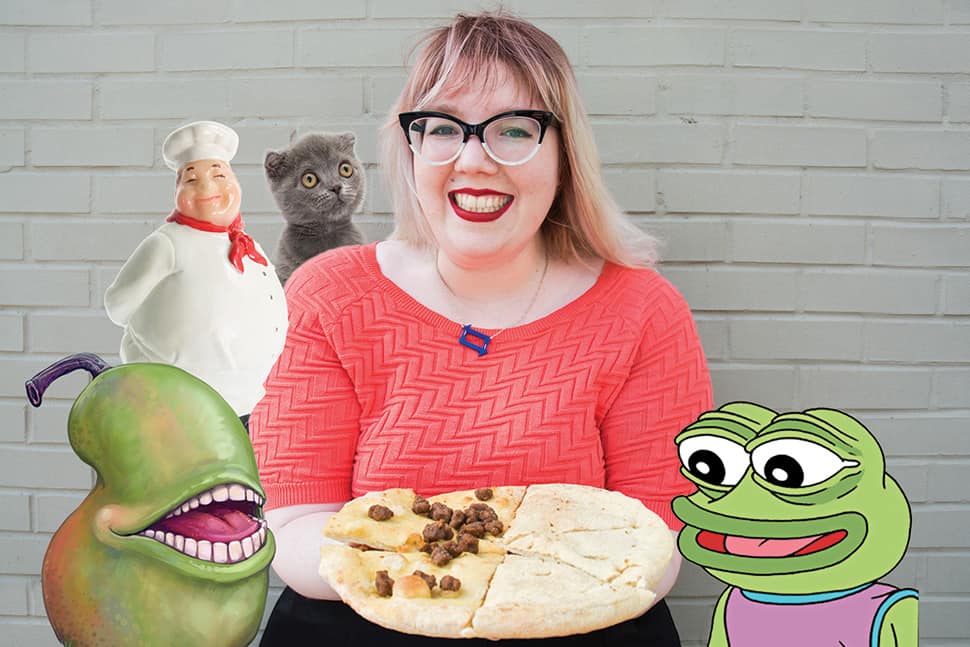 Amanda Brennan is the community and content associate for micro­blogging and social networking site Tumblr, but to colleagues she's affectionately known as the meme librarian.
"I knew that I didn't want to work in a traditional library," says Brennan, who previously interned at Know Your Meme and MTV Networks' tape library while earning her MLIS. Of her career path, she says, "It just kind of clicked—­I was up at 2 a.m. researching some weird internet thing [on Know Your Meme] and I thought, 'Wait, I can apply information science skills to this.'"
Much of Brennan's job requires her to know what the Tumblr community is talking about, and a major part of that is memes—pieces of content that travel from person to person and change along the way. Combining the tendencies of a curator, data analyst, and anthropologist, Brennan says, "I think of myself as the reference desk." She researches and applies metadata to viral photos, reaction GIFs, audio files, and Vine videos; works closely with her company's social media team; and educates coworkers looking to leverage trend information in their own roles.
"Archiving doesn't have to happen in a physical archive," Brennan says of internet librarianship. "My dream is to someday work on a version of the Dewey Decimal system just for meme culture. I have a huge interest in building taxonomies from scratch."