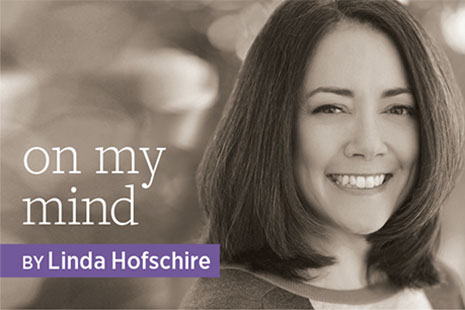 We collect lots of data about our libraries. Visits, circulation, Wi-Fi usage, program attendance, user satisfaction—the list seems endless. And perhaps our initial inclination is to share all of this data with decision makers, because more information is better, right? That is, until our stakeholders miss our main points because they're wading through so many statistics.
There is a better way. I work at Colorado State Library's Library Research Service and several years ago we took a step back to think about how we were presenting our research findings, which were mostly thick reports full of statistical jargon. What prompted this reflection was feedback from school librarians about our best-known body of research, a series of studies demonstrating the impact of school libraries on student achievement. The librarians essentially told us, "Nice studies, but to get our administrators' attention and demonstrate impact, we need you to present research in a more concise and accessible way." With that, we knew it was time to get visual.
I reviewed this series of studies, spanning more than two decades, and wondered how it could be turned into a data visualization that fit on one legal-size sheet of paper. Here is the plan I used to achieve this task:
Determine your audience. Who is the target audience for your data visualization? My audience was school administrators, including principals and superintendents. Your answer to this question should determine your approach to the rest of the design process and help you streamline what to present.
Find your story. We are doing data visualization, which means that the numbers should set the direction you take. Review all of the relevant figures and think about which ones best express the narrative you want to tell. Focus on these and get rid of the rest. In my case, there were dozens of data sets, but the most compelling findings for my target audience were those that emphasized the all-important student test scores. I selected data that showed school libraries positively impacting reading scores, regardless of such mitigating factors as student poverty level and overall staffing losses.
The librarians essentially told us, 'Nice studies, but to get our administrators' attention and demonstrate impact, we need you to present research in a more concise and accessible way.
Select design tools. Think about what software you need to design your visualization. I use Adobe Illustrator. This is a powerful design tool but has some significant barriers, including cost and a steep learning curve. However, there are plenty of lower-cost and free solutions for designing infographics. Web-based tools include Inkscape—an open-source alternative to Adobe Illustrator—as well as Piktochart, Venngage, and Canva. Added advantages of these latter three tools are that they provide templates, so you don't have to start with a blank canvas, and they are intuitive and easy to learn. Microsoft Office programs such as Publisher and PowerPoint are also possibilities. You can view an infographic template I designed entirely in PowerPoint.
Share your data. At this point, you have invested a lot of time and effort into your visualization, so you will want to find ways to share it broadly and maximize its use. Perhaps you could take snippets of the report, like the Bill and Melinda Gates Foundation does, and post them on social media. Or consider embedding individual statistics on text-heavy pages of your annual report, similar to New York Public Library.
Think of data visualization as being on a continuum. Simple design elements such as Excel charts occupy one side of this spectrum, while complex infographics occupy the other. Effective visualizations can be created at both ends of this continuum, and anywhere in between. No matter the complexity of your visualization, try using the process described above to make strategic decisions whenever you are presenting data. Doing so will keep decision makers focused on your message instead of lost in a sea of numbers.