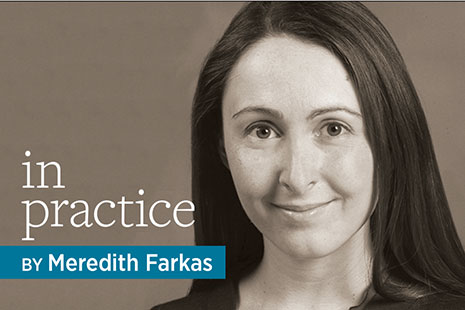 Most libraries have collected music for decades. When I was a teenager with limited funds, the public library offered me the opportunity to explore genres and artists I probably would never have taken the risk to buy at a store. While the formats in which libraries collect music have evolved over time, many libraries are still focused on providing a diverse music selection similar to what you'd get at a music retailer.
I live in Portland, Oregon, which has a thriving music scene with many artists achieving national recognition. Local music has great value to the cultural fabric of a city or town, and libraries can play an important role in collecting, supporting, and promoting it.
The D.C. Public Library's D.C. Punk Archive not only preserves artifacts and music from the area's longstanding punk scene, it also offers programming featuring lectures and concerts by local artists (see "Punk at the Library," May). At the University of Louisville in Kentucky, the Louisville Underground Music Archive collects music and materials related to the rock scene in the city since the 1970s. These libraries are preserving valuable parts of their cities' cultures and are also building archival collections that will engage future generations.
Libraries can also play a role in disseminating local music to their patrons. Plenty of libraries collect CDs by local artists to circulate to patrons. In recent years, some libraries have taken it a step further by licensing music from local musicians and offering it to patrons for digital download. The Iowa City Public Library offers free downloads of any local album in its collection to library patrons. They simply select the album they want, log in with their library card number and password, and download a file with all the songs on it. Compared to other library digital media services, the transaction is easy, and the files do not expire or contain digital rights management.
Madison (Wis.) Public Library's local music collection, Yahara Music Library, offers a slick interface where cardholders can both stream and download local music. In addition to opening the source code from the project, the developers host the local platform ­MUSICat for public libraries in Edmonton, Alberta; Nashville, Tennessee; and Seattle.
Another way libraries can support local music is by helping their patrons make music. As part of the makerspace movement, some libraries have built recording studios that allow patrons to record professional-quality audio. The Crossroads Studio at the Texas Tech Libraries has a professional recording studio with a sound engineer to ensure a polished product.
Libraries even circulate musical instruments. Richmond (Va.) Public Library and Girls Rock! RVA partnered to offer kids ages 8–18 the opportunity to check out a variety of musical instruments from their Free Richmond Instrument Lending Library. For children who might not yet know what instrument they want to pursue, the opportunity to try out different instruments can be invaluable.
In addition to offering keyboards, guitars, and amplifiers for checkout, the Ann Arbor (Mich.) District Library circulates musical tools like drum machines, distortion pedals, and sequencers. These offer local musicians the ability to test out tools and even use them for performances. The Hillsboro (Oreg.) Public Library even circulates a theremin, among other more common and analog instruments, as part of its Library of Things collection.
Libraries are often the cultural hubs of our communities, so supporting and sharing local music feels like a natural fit. It also might engage and attract new members of the community who value music over other forms of cultural expression.