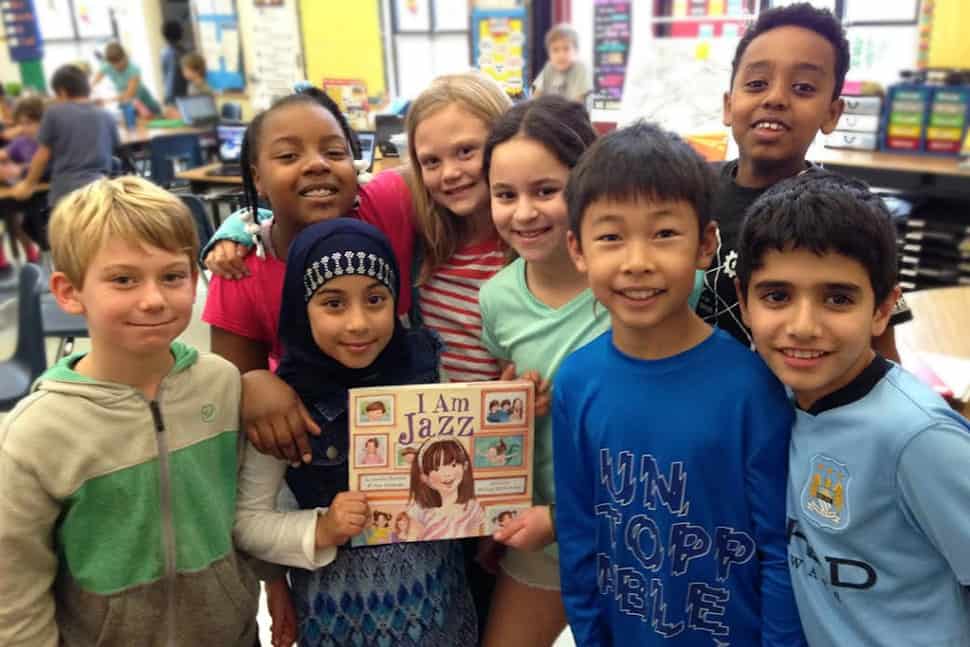 Librarians are suiting up for battle. Faced with a dramatic policy shift that contradicts the core values of libraries, an awakening of hate groups empowered by this shift, and the perpetual suspense that accompanies uncertain times, librarians are rising to the challenge of maintaining safe spaces in America's libraries by advocating for intellectual freedom and declaring that libraries are for everyone. Librarians have become more emboldened by their core values of diversity, equity, and inclusion and are fighting to maintain those values. And with good reason. This is a guide for librarians seeking best practices and resources to serve the LGBTQ+ youth community in these times of uncertainty, and a road map for those who might be new to serving this community.
Underserved communities need libraries now more than ever, and among the most vulnerable communities are youth who identify as LGBTQ+. Unfortunately, library services to this group are, at the moment, "woefully inadequate," despite the social and legal progress the community has made over the past several years. Yet libraries must take on and live up to this challenge.
Sadly, the history of oppression and persecution continues today. As LGBTQ+ resources are removed from US government websites, as the introduction of a First Amendment Defense Act and state "bathroom bills" loom, as hate groups emerge emboldened and validated, and as the White House appears to be breaking with years of progressive tradition by refusing to declare June as LGBT Pride Month, we must commit ourselves to LGBTQ+ youth, as we do with all communities that seek our services, and let them know that the library is for them too.
In her January 2017 statement, American Library Association (ALA) President Julie B. Todaro wrote, "Though these difficult times are unprecedented, they are not insurmountable." Libraries can take this chance to react to these hostile changes and become proactive agents of positive change.
ALA resources
ALA's Gay, Lesbian, Bisexual, and Transgender Round Table (GLBTRT) has developed a series of professional tools for serving LGBTQ+ library users. While some of these resources may be a bit dated, their core values and utility remain relevant today. They are accessible for free online and are a great first step.
While these resources are important, useful, and should be considered by all library professionals (such as those focused on collection development, assessment, and facilities), a few should be highlighted as critical:
Open to All: Serving the GLBT Community in Your Library: The latest toolkit from GLBTRT (published in April 2016) is an eight-page document that gives a brief yet wide-ranging overview of best practices for serving LGBTQ+ populations and covers a variety of topics including user needs, collection development, terminology, programming, outreach, and recommended reading. There is also a handy list of practical tips to make the library a more welcoming place.
LGBTQ Legal Resource Guide: This 319-page document points to a wealth of legal resources, organized by state, regarding rights related to the LGBTQ+ community. Particularly relevant are resources focused on bullying, student speech rights, and laws that specifically protect LGBTQ+ youth. Resources for LGBTQ+ immigrants are also included.
Speaking OUT Against Bullying: This is a list "for kids in trouble and the people who care about them." It includes links to the Trevor Project suicide hotline for LGBTQ+ youth, the It Gets Better Project, and other antibullying resources.
Additionally, in response to the Trump administration's decision to revoke certain protections for transgender students, the ALA's Office for Diversity, Literacy, and Outreach Services has developed the new #LibrariesRespond: Protections for Our Nation's Transgender Students resource guide. It includes links to bathroom bill and restroom resources, information about transgender law, a guide for queer indigenous people and people of color.
Connect with LGBTQ+ organizations
Working with organizations that focus on the LGBTQ+ community's specific needs and issues is a great way to connect. This could involve collaborative programs, inviting outside guests from these organizations to participate in storytime or book talks, or displaying brochures or other literature from these organizations to show partnership and solidarity with the community. Here are some places to start:
Find a local PFLAG chapter: PFLAG is a national organization that supports and advocates for LGBTQ+ youth, their families, and their allies. There are more than 400 chapters nationwide in all 50 states, Washington, D.C., and Puerto Rico that host events and distribute news at the local level. Consider co-organizing events with the chapter closest to your library.
Seek advice from LGBTQ+ libraries and archives: They are few and far between, but LGBTQ+ libraries and archives are where library services and the LGBTQ+ community intersect. With their collections detailing community history, specialized programming and services, and best practices created by the community for the community, these institutions are on the front lines of preserving LGBTQ+  history. They are excellent sources of guidance. You do not need to be near an LGBTQ+ library or archive to seek advice, but consider visiting one to get a hands-on perspective of what this community values with regards to library service. Browse the collection; peruse the exhibits and book displays; look at the programming; and of course, ask questions.
Engage with the community
Reaching out to LGBTQ+ youth is one thing; engaging with them is another. Providing resources is important, but providing a safe space for this community is critical. If librarians wish to foster inquiry, promote diversity and inclusion, and advocate for intellectual freedom, they should be ready and available to serve as a place that encourages community dialogue. Through this dialogue, libraries can work to establish trust with the community. Here are a few ways to engage with LGBTQ+ youth in a safe space:
Provide space for dialogue and deliberation: Devoting space and time for discussions allows community members to tell their stories, share their perspectives, and listen to others while enabling people to discuss and work through policy effects. To keep the library as part of the conversation, consider facilitating these discussions.
Host community readings: On April 28, 2016, Human Rights Campaign hosted live community readings at schools and libraries across the country of I Am Jazz, the story of transgender teen Jazz Jennings. Readings like these help increase understanding and build more inclusive environments for young people who need to know they are welcomed. Consider hosting similar events at your library.
Give them a voice: Allocating space or resources for youth can empower them to become more engaged with their communities. Consider donating space in the library to display community-themed art from children and teens. Alternatively, a low-cost and effective tool for empowering youth voices is podcasting. Many libraries have embraced podcasting to bring teens into the library, but this program can also focus on communities by allowing young people to expand their voices about issues close to them.
Rev up social media: Let the community know where your library stands and encourage conversation. Post images inclusive of the LGBTQ+ community; reiterate your library's mission of promoting diversity, equity, and inclusion; and list public events for your programs, including those relevant to LGBTQ+ youth.
Prepare for the worst
Libraries that advocate on behalf of diverse or minority communities may face opposition from groups seeking to suppress their voices. Your library may encounter book challenges, political backlash, or protests. Just remember one thing: You are not alone. Hold your ground, and prepare for these rough roads. The library community is by your side:
Use this opportunity
Make no mistake, these are the times when being a librarian may be more challenging than ever. However, these are also times when libraries can stand up and stand out.
Take this opportunity to bring LGBTQ+ youth into the library, show them the library is a safe space, direct them to resources, and educate their peers about other communities. Engage with those who need libraries the most and serve them when others will not. Stand by and live up to our core values of diversity, equity, and inclusion.
This is an opportunity to help.