Nestled among Rocky Mountain vistas, Denver has long been lauded for its adventurous, pioneering spirit. Information is one of the most precious commodities our society needs as it enters a new frontier of intense debate, fake news, unrest, and social change. With that in mind, it's only appropriate that thousands of librarians will converge in the Mile High City for the 2018 ALA Midwinter Meeting & Exhibits February 9–13, to discuss how libraries can most effectively provide information and outreach, serve their communities, and advocate for all in this era of transition.
Featured Speakers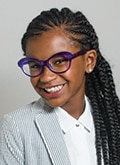 Opening Session
Friday, February 9, 4–5:15 p.m.
Marley Dias, who started the #1000blackgirlbooks campaign as a 6th grader, will have a conversation with Patrisse Cullors, artist and cofounder of the Black Lives Matter movement, to reveal the determining factors and mindsets that motivated each of them to take action and how different generations can tackle issues of inequality and achieve grassroots-level solutions. Black Lives Matter has grown into an international organization, fighting racism worldwide, and Cullors has been named an NAACP History Maker and a Civil Rights Leader for the 21st Century by the Los Angeles Times. Dias started #1000blackgirlbooks to collect and donate 1,000 books featuring black girls as main characters when she realized that she wasn't seeing herself reflected in the books that she was reading.
Arthur Curley Memorial Lecture
Saturday, February 10, 4–5 p.m.
Poet Elizabeth Acevedo was raised in New York City as the youngest child of Dominican immigrants. Her poetry is infused with Dominican bolero and her beloved city's tough grit. In more than 12 years of performing, Acevedo has been a featured performer on BET and Mun2, delivered several TED talks, and appeared in venues such as Madison Square Garden, the Kennedy Center of the Performing Arts, South Africa's State Theatre, The Bozar in Brussels, and the National Library of Kosovo. She has written two poetry collections, Beastgirl & Other Origin Myths and Medusa Reads La Negra's Palm, and her novel The Poet X is scheduled for release in early 2018.
Sunday, February 11, 3:30–5:30 p.m.
ALA President's Program: Are Libraries Neutral? Have They Ever Been? Should They Be?
The question of neutrality in librarianship is an old one. ALA's 1939 Code of Ethics for Librarians calls for unbiased "recommendations." But is strict neutrality appropriate in today's society? ALA President Jim Neal will moderate a group of ALA members from academic library, public library, and library education backgrounds as they engage the issues during a formal debate, followed by commentary from a reactor panel and a conversation with attendees. Were libraries ever neutral? Has the time come to question neutrality? These questions and more will be addressed. Arguing in favor of neutrality will be Em Claire Knowles, assistant dean for student and alumni affairs at Simmons School of Library and Information Science in Boston, and James LaRue, director of ALA's Office for Intellectual Freedom. Arguing against will be Chris Bourg, director of libraries at Massachusetts Institute of Technology, and R. David Lankes, director of University of South Carolina School of Library and Information Science. The commentary panel will include Emily Drabinski, coordinator of library instruction at Long Island University in Brooklyn; Kathleen de la Peña McCook, professor at University of South Florida School of Information in Tampa; Emily Knox, assistant professor at University of Illinois at Urbana-Champaign School of Information Sciences; and Kelvin Watson, director of Broward County (Fla.) Libraries Division.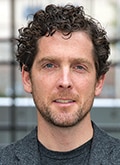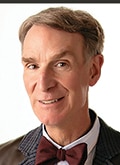 Closing Session
Monday, February 12, 2–3 p.m.
Science educator, mechanical engineer, and TV host Bill Nye and his Jack and the Geniuses series coauthor Gregory Mone will speak at the Closing Session. As creator of the Emmy-winning, syndicated TV show Bill Nye the Science Guy, Nye became a household name while introducing the millennial generation to science and engineering. His mission to foster a scientifically literate society continues in his much-anticipated return to the screen, the Netflix series, Bill Nye Saves the World. Mone has covered artificial intelligence, robots, physics, and biology as a magazine writer, and his award-winning children's books include Fish, Dangerous Waters, and The Truth About Santa: Wormholes, Robots, and What Really Happens on Christmas Eve.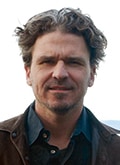 Auditorium Speaker Series
Saturday, February 10, 10–11 a.m.
Award-winning author Dave Eggers will discuss his newly released picture book, Her Right Foot, a nonfiction tale in which he and illustrator Shawn Harris investigate a seemingly small trait of the Statue of Liberty, her raised right foot. What they find is the powerful message of acceptance essential to the story of America. Eggers's new adult, nonfiction book, The Monk of Mokha, scheduled for release in January, weaves together the history of coffee, the struggles of everyday Yemenis living through a civil war, and the courageous journey of a young man (a Muslim US citizen) following the most American of dreams. Eggers cofounded 826 National, a network of seven educational centers throughout the US, offering free tutoring to children of all backgrounds, and ScholarMatch, a nonprofit organization connecting students with resources, donors, and colleges to make higher education possible for those in low-income communities.auth
Sunday, February 11, 10–11 a.m.
Junot Díaz is the author of the critically acclaimed Drown; The Brief Wondrous Life of Oscar Wao; and This Is How You Lose Her. Islandborn is Díaz' first work of fiction for young readers, a picture book illustrated by Leo Espinosa, scheduled for release in February. The book offers a diverse portrait of characters who have migrated to New York from around the world, and it shows the importance of community as they support each other and their respective cultures. Díaz was born in the Dominican Republic, raised in New Jersey, and serves on the board of advisers for Freedom University, a volunteer organization in Georgia that provides post-secondary instruction to undocumented immigrants.
Martin Luther King Jr. Sunrise Celebration
Monday, February 12, 6:30–7:30 a.m.
The annual Martin Luther King Jr. Holiday Observance and Sunrise Celebration commemorates King's legacy and recognizes the connection between his life's work and the library world. The event will feature a keynote address, a call to action, and featured readings, including passages from King's speeches and work. Speakers had not been named at press time. Coffee, tea, and light refreshments will be served.

The ALA Masters Series provides an opportunity to hear experts from across different library specialties describe their latest in-house innovations in fast-paced, 45-minute sessions. The schedule of speakers had not been announced as of press time.
Books and Awards
RUSA Book and Media Awards
Sunday, February 11, 5–7 p.m.
Don't miss the announcement of the Reference and User Services Association's (RUSA) Andrew Carnegie Medals for Excellence in Fiction and Nonfiction, one highlight of an evening recognizing the best books for adults. RUSA will also announce the winners of the Dartmouth Medal for outstanding reference work and the Sophie Brody Medal for Jewish literature, and unveil this year's Notable Books, Reading List, and Listen List selections.
Youth Media Awards
Monday, February 12, 8–9 a.m.
Always a Midwinter highlight, the winners of the most prestigious awards in children's and young adult literature will be announced Monday morning. The Colorado Convention Center will be buzzing as the Newbery, Caldecott, Coretta Scott King, Pura Belpré, Printz, and more than a dozen other awards are named. Follow the results via live webcast or by following #alayma.
Morris and Nonfiction Award Program and Presentation
Monday, February 12, 10:30 a.m.–noon
Enjoy coffee, tea, and pastries, and listen to the 2018 Morris Award and Young Adult Nonfiction Award winners and finalists speak about their work. After the speeches, mingle with the authors and pick up free copies of their books. Tickets are $25 and include two to three free books, donated by the publishers. A limited amount of tickets will be available at the door. Finalists for both awards were announced the first week of December.
United for Libraries Gala Author Tea
Monday, February 12, 2–4 p.m.
Bestselling writers Silas House, Elisabeth Hyde, Ariel Lawhon, Molly Tanzer, Susan Wiggs, and Spencer Wise will discuss their forthcoming books as attendees enjoy tea, finger sandwiches, and a variety of sweet treats. A book signing will follow with most books available for free. Tickets are $55 in advance for United for Libraries members, $60 for nonmembers, or $65 on site.
Ticketed Events
No matter what your professional specialty or interests, Midwinter's preconference institutes and other ticketed professional development opportunities can help you take your work to the next level. Visit the Ticketed Events page for more information.
Managing Microaggressions
Thursday, February 8, 8:30 a.m.–noon
This session, sponsored by the Office for Diversity, Literacy, and Outreach Services (ODLOS) will contextualize and deconstruct microaggressions to uncover often-unintended consequences. Participants will consider how to effectively challenge microaggressions. Tickets: $50 for ALA members, $75 for nonmembers.
Advocacy and Intellectual Freedom Bootcamp
Friday, February 9, 8–11:30 a.m.
This joint effort of ALA's Office for Library Advocacy and the Office for Intellectual Freedom will explore some of the brutal facts about our current environment, celebrate our assets, and offer practical tips to reclaim a moral sanction for the work we do and the support our communities deserve. The program will cover advocacy basics such as messaging, networking, and community engagement and intellectual freedom basics such as the Library Bill of Rights and essential policies. Attendees will focus on an advocacy plan that they can implement in their library. Tickets: $25 for all attendees.
Engaging with the ACRL Framework: A Catalyst for Exploring and Expanding Our Teaching Practices
Friday, February 9, 8 a.m.–4 p.m.
The Association of College and Research Librarians (ACRL) Framework for Information Literacy for Higher Education, with its emphasis on self-reflective and lifelong learning and on conceptual understandings about information, research, and scholarship, has prompted many librarians to reconsider their teaching practices and explore evolving instructional roles within and beyond the library classroom. The Framework's vision of information literacy education as a shared responsibility of all educators suggests both opportunities and challenges for teaching librarians, as we expand pedagogical approaches and partnerships. This day-long workshop allows librarians to engage more deeply with the Framework and explore ways it may help to enrich their individual teaching practices, as well as their local instruction programs and institutions. Presenters are Samantha Godbey, education librarian at the University of Nevada Las Vegas, and Lindsay Matts-Benson, instructional designer for the University of Minnesota Libraries. Tickets: $255 for ACRL members, $295 for ALA members, and $325 for nonmembers.
RUSA Genealogy Institute
Friday, February 9, 8 a.m.–4 p.m.
The RUSA Genealogy Institute will explore diverse topics in genealogy and genealogy research, such as: highlighting local sources of archival and genealogical information, genealogy research training for non-genealogy librarians, new genealogical and historical databases and resources, new trends in genealogical research, and using DNA testing to overcome genealogical roadblocks. Tickets are complimentary, but registration is required.
Empowering Access and Ensuring Accessibility: Connecting People to Information and Collections
Friday, February 9, 8:30 a.m.–4 p.m.
Connecting people to information is a fundamental tenet of librarianship. In the rapidly evolving information age, librarians strive to enhance access and increase accessibility for all patrons. This full-day symposium from the Association for Library Collections and Technical Services (ALCTS) will examine how libraries and cultural institutions provide all populations with access to materials. It will explore the current landscape as well as the future of collections and technical services work as it contributes to access and broad accessibility to stimulate knowledge creation, foster innovation, and empower libraries to have a transformative role in society. Speakers include Michelle Jeske, Denver City Librarian; Heather Moulaison Sandy, associate professor at the University of Missouri iSchool; Jennifer Dandle, web manager at the University of California San Diego Library; Jordan Fields, manager of the digital archive at the Marmot Library Network in Colorado; and Heidi M. Schroeder, science collections coordinator and accessibility coordinator at Michigan State University Libraries. Tickets: $269 for ALA members, $219 for ALCTS members, $99 for student members, and $319 for nonmembers.
United for Libraries Institute: Friends, Foundations, and Trustees
Friday, February 9, 1–4 p.m. 
Library trustees, Friends groups, foundations, and staff are invited to join a free afternoon of expert speakers and learning opportunities. A complete agenda and list of speakers will be available at ala.org/united. Tickets are complimentary but registration is required.
Applying Descriptive Cataloging of Rare Materials (Manuscripts)
Monday, February 12, 11 a.m.–6 p.m.
Sponsored by ACRL's Rare Books and Manuscripts Section (RBMS) and Denver Public Library, this day-long workshop will provide an introduction to DCRM(MSS), the new RBMS standard for cataloging individual manuscripts. Attendees will acquire an understanding of the considerations involved in cataloging individual manuscripts and will gain practice in applying DCRM(MSS) to the cataloging of different types of manuscripts commonly found in special collections using provided examples. Each attendee will receive a hard copy of the DCRM(MSS) manual. Participants should have experience in MARC cataloging using AACR2; familiarity with DCRM(B) and/or DACS will be helpful. The workshop will be held onsite at Denver Public Library. Presenters: Alison Bridger, archivist, Bibliographic Information Systems, Wisconsin Historical Society; Jennifer K. Nelson, reference librarian, University of California Berkeley Law Library; Margaret F. Nichols, head, special materials unit, Cornell University Library. Tickets: $150 for ACRL or ALA members, $175 for nonmembers.
Symposium on the Future of Libraries
The Center for the Future of Libraries will once again sponsor the Symposium on the Future of Libraries, three days of sessions exploring near-term trends already inspiring library innovation and longer-term trends that will help libraries of all types adapt to the needs of their communities. The symposium is included with full conference registration. Find the full schedule at 2018.alamidwinter.org.
Other Highlights

Creating Inclusive Computer Science/Coding Programs for Youth
Friday, February 9, 1:30–4 p.m.
The Office for Information Technology Policy (OITP), the National Center for Women and Information Technology, and Google present an afternoon focused on designing inclusive youth coding programs. After a plenary session, eight breakout tables will have group discussions with different themes, including computational thinking, community partnerships, mentoring, implicit bias, and outcomes-based design. Presenters include Marijke Visser, OITP associate director; Jennifer Manning, National Center for Women and Information Technology AspireIT Partnerships Program Director; and Nicky Rigg, computer science education program manager for Google.
Washington Spotlight: Creative Local Campaigns Help #SaveIMLS, Federal Library Funding
Saturday, February 10, 10:30–11:30 a.m.
In early 2017, President Trump's budget proposal would have eliminated the Institute of Museum and Library Services and essentially all direct federal library funding. In this session, the ALA Washington Office will spotlight some of the most creative responses from libraries, which helped to preserve funding for the year. Using these playbooks, you can learn how to put together low-cost, eye-catching campaigns and what to do once you succeed in getting attention from your patrons, the media, and elected officials who can help fight for library resources.
ACRL/SPARC Forum
Saturday, February 10, 3–4 p.m.
Through its standing Research and Scholarly Environment Committee, ACRL sponsors a regular forum at both the Midwinter Meeting and Annual Conference to broaden the base of librarians who are knowledgeable about and engaged in scholarly communication issues. The highly popular forum series is cosponsored by the Scholarly Publishing and Academic Resources Coalition (SPARC).
Building Digital Literacy Skills for Problem Solving and Job Skills Development
Saturday, February 10, 3–4 p.m.
Applied Digital Skills is a free curriculum offered by Google to help learners develop life and job skills while building projects using its G Suite productivity software. In this session, Google staff will share information about using the curriculum in your library and how libraries have implemented it in their specific contexts.
Confidence and Facilitation Is Key: Infusing Technology into Youth Programs
Sunday, February 11, 10:30–11:30 a.m.
Implementing new technology programs can be intimidating for youth librarians, particularly if they have limited budgets or limited technology skills. In this session, front-line librarians will share how they overcame these issues to successfully facilitate technology programs for youth. Learn to build community partnerships and incorporate youth voices in the planning and implementation process, and leave with an arsenal of examples to facilitate youth technology programs. Speakers include Shannon Lake, teen educator/librarian, Providence (R.I.) Public Library; Heather Thompson, youth services programming librarian, Kenosha (Wis.) Public Library; Tori Ogawa, children's librarian and Harold W. McGraw Jr. Fellow, Darien (Conn.) Library; Linda W. Braun, informal learning consultant, LEO; and Mega Subramaniam, associate professor, University of Maryland College of Information Studies.
Legal Issues in Public Libraries Forum
Sunday, February 11, 11:30 a.m.–12:30 p.m.
The Public Library Association (PLA) will host a forum for open discussion of common legal concerns for public libraries such as patron privacy, challenges to in-house and online content, patron behavior, copyright, and licensing. Recent cases and legislation affecting libraries may also be discussed. It is intended to serve as a peer-to-peer resource—a venue for attendees to vet any legal issues their libraries may be facing.
Update on ACRL's Value of Academic Libraries Initiative
Sunday, February 11, 1–2:30 p.m.
ACRL's recent report, Academic Library Impact: Improving Practice and Essential Areas to Research, investigates how libraries can increase student learning and success and effectively communicate their value to higher education stakeholders. Join members of ACRL's Value of Academic Libraries committee to hear about the context for this action-oriented research agenda and plans for future directions, including new programs for travel scholarships and research minigrants. A forum will allow community members to ask questions and give reactions to the report.
In the Exhibit Hall
With more than 400 exhibitors offering the latest in products, titles, and services for every type of library, multiple stages featuring the hottest names in publishing, pavilions dedicated to special interests, and plenty of special events, the exhibit hall at Midwinter is essential to learning and networking.
Stop by the Book Buzz Theater to discover on the newest titles; visit the Meet the Authors stage to see exciting authors and illustrators; and catch readings, discussions, presentations, and signings from authors in hot genres—including mystery, humor, romance, technology, and travel—at the PopTop Stage. For a full list of exhibitors, visit bit.ly/2z24mQg.
Exhibit Hall Hours
Friday, February 9, 5:30–7 p.m.
Saturday, February 10, 9 a.m.–5 p.m.
Sunday, February 11, 9 a.m.–5 p.m.
Monday, February 12, 9 a.m.–2 p.m.
Putting It All Together

Midwinter is far more than just speakers, awards, and business meetings. Some of its most powerful moments are the informal opportunities to ask questions, make recommendations, explore ideas, and reflect on the implications of updates, conversations, and what you've learned.
More than 200 Discussion Groups will meet at Midwinter. These are loosely organized sessions on broad and timely topics, each sponsored by an ALA division, round table, or office.
Make connections at the Networking Uncommons space, a Wi-Fi-equipped area where you can gather in small groups to have a quick meeting, hold impromptu sessions, polish your presentation, or just recharge. Sign up for a time slot or just show up. Hours are Friday, February 9, 8 a.m.–4 p.m.; Saturday, February 10–Monday, February 12, 8 a.m.–5 p.m.
ALA's JobLIST Placement and Career Development Center offers free workshops, career counseling, and résumé review. Stop by the Orientation Saturday, February 10, at 8:30 a.m., the Open House on Sunday, February 11, 10:30 a.m.–noon, or visit the center Saturday and Sunday, 9 a.m.–5 p.m.