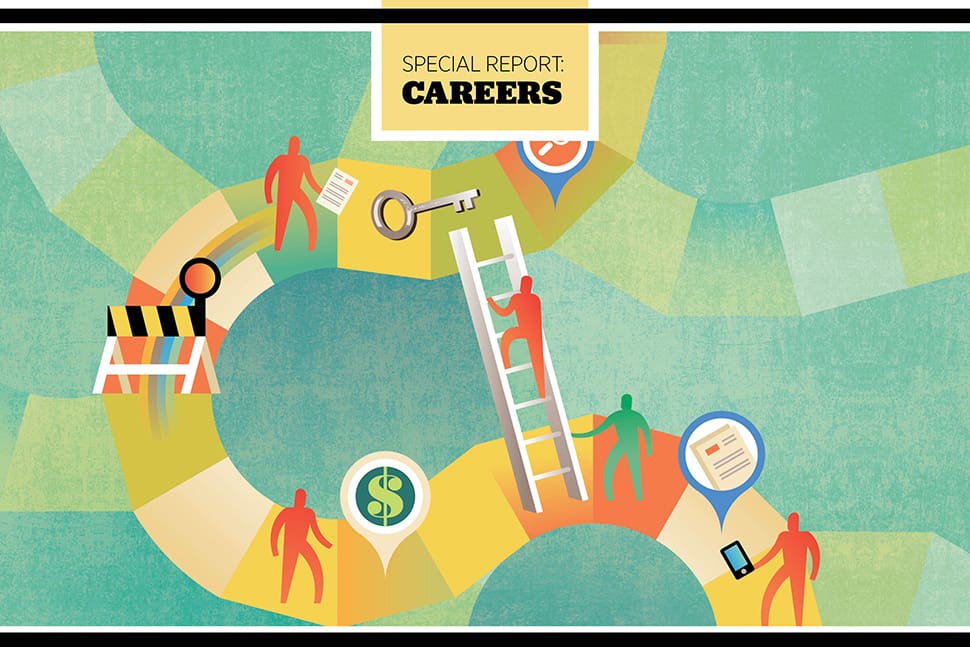 Job-seeking: It's not for the faint of heart. No matter how well you polish your résumé, press your interview outfit, and practice your handshake, there's something about looking for a new position that sets the nerves fluttering.
Fortunately, the traits that bring librarians to the profession—diligence, curiosity, intelligence, and flexibility—are the same ones that can win them a position. And American Libraries is here to show you how.
Just a few of the things we cover in this special package:
The signals of a truly welcoming workplace
Not on the market right now? There's still plenty for you here, including the pros and cons of joining a union, plus guidance on growing professionally at every stage of your working life.
Whether you're fresh out of library school or in the middle of your career, hoping to make a change or just make some money, you'll find something in these pages to help push you forward. Read on.