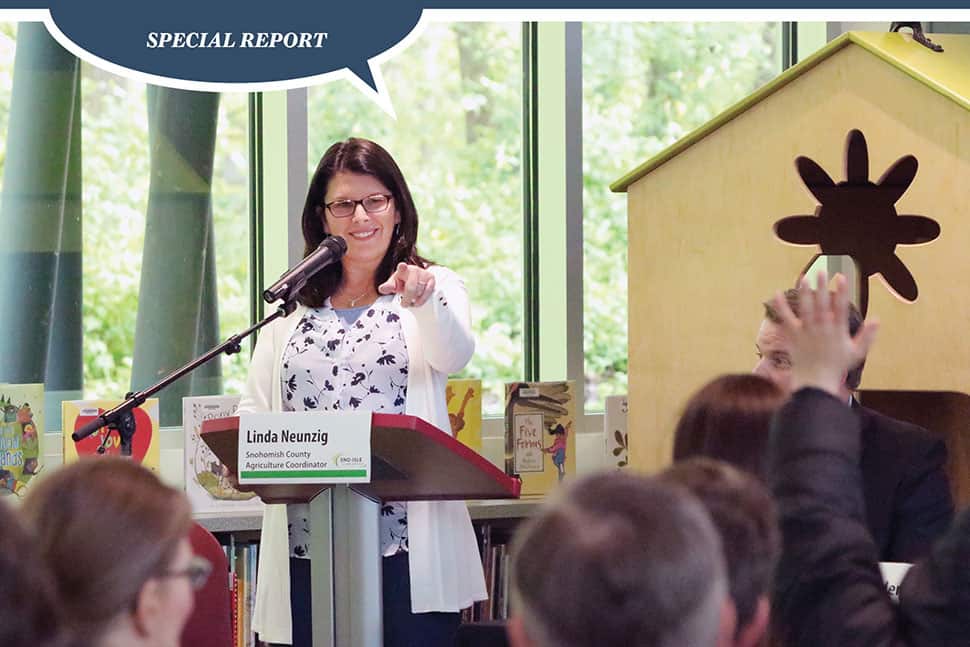 Every October since 1992, Wadsworth (Ohio) Public Library (WPL) has hosted forums at which patrons can pose questions to candidates for local offices, the state House and Senate, and even the US House of Representatives.
In a city of more than 23,000 residents, just 40 miles south of Cleveland, these forums have attracted dozens of attendees and receive significant local media coverage. They are recorded and later posted to the city's website.
Daniel Slife, the library's director, moderates the forums, which were initiated by former Director Pamela Hickson-Stevenson. Slife always begins by clarifying that the event is a forum, not a debate, so questions and answers must focus on issues and the office. Candidates make two-minute opening statements; then library staffers collect questions from attendees, filtering out personal attacks against candidates.
Slife says it's rare that answers stray from the forum's guidelines. "We're so focused on disorder at the national level," he says, "but for the most part, local races are more humane and responsive."
The popularity of WPL's forums is evident. "If we forget to get the forum on our calendar by the middle of summer, [then] people will start calling to find out when it is," Slife says. "[They] know it's where they can get information."
While WPL has had a long tradition of civic engagement programming, Slife says that the key has been to set a respectful tone and to emphasize civility, especially in today's political climate. He concludes forums by reminding people that "these are difficult times to serve the public, and it takes great courage."
Citizen participation
Libraries have long prided themselves on their roles as both trustworthy sources of information and community gathering places. As politics attract more fake news, hostility, and conspiracy theories, it's hardly surprising that libraries are increasingly leveraging their roles to provide programs where patrons can hear from candidates or discuss major community issues.
"Democracy is about discourse," says Nancy Kranich, special projects research librarian at ­Rutgers University Libraries in New Brunswick, New Jersey, and a longtime researcher of civic engagement in libraries. "Access to information is important, but if we don't have engagement with that information, we have only a very thin democracy, not [one] that facilitates citizen participation."
Kranich has found evidence of libraries hosting forums as early as the late 19th century, although the relative frequency of such programs parallels the ebb and flow of the country's civic mindfulness. "After World War II, when people realized they needed to fight for democracy here, there was a lot of that kind of work in libraries," she says. Another wave followed in the 1980s and 1990s before attention diminished.
Activity is again on the upswing.
Hot-button issues
Earlier this year, Jacksonville (Fla.) Public Library (JPL) hosted city council candidate forums in partnership with the League of Women Voters. It has also held discussion forums on issues like medical marijuana, gun rights, and opioid addiction.
These forums have received positive feedback and helped JPL fulfill its strategic plan to improve community engagement. Chris Boivin, assistant director of community relations and marketing, notes these forums have been particularly well suited for remote participation through social media. The library's Facebook Live broadcast of the gun rights forum has been viewed over 4,000 times.
"The forum on opioids was really interesting," he says. "But if you're looking for a topic that has more [discussion], it's nice to have some measure of pro and con," like there is with gun rights.
JPL found speakers with varying viewpoints for each forum, Boivin says. After a speaker delivers their point of view, the floor opens to questions from attendees, both in person and those watching via Facebook Live. Community leaders and library staffers who have experience moderating these discussions lead the forum. The moderation component is critical, Boivin says, partly to disallow "loaded questions trying to push an agenda."
Sno-Isle Libraries, serving Island and Snohomish counties in Washington, has hosted several forums per year in the Issues that Matter series for almost a decade. These forums, which can attract dozens to hundreds of attendees, typically receive enthusiastic feedback from participants. "Comments often thank the library for being willing to allow sometimes-controversial issues to be given an opportunity for civil discussion," says Ken Harvey, communications director. He adds that establishing ground rules about civil conversation and honoring differences of opinion have helped to keep the forums constructive.
On a few occasions over the course of the series, however, the library has received complaints about a perceived lack of balance in the viewpoints reflected on a program's panel. "When a library chooses to engage the community around a controversial issue, we have to be willing to reach out to voices we might disagree with," Harvey says. That's a point the library team regularly discusses as it looks for speakers.
The team has also increased its efforts to help speakers anticipate the experience. Some speakers have canceled immediately before forums in the past, possibly because of social pressure related to speaking on a controversial topic. "That led to us doing more to look even more widely for speakers, but also spending some time preparing those speakers to help counteract last-minute jitters," Harvey says.
Student engagement
At Grand Valley State University (GVSU) in Allendale, Michigan, the library has hosted many programs to promote civic engagement among students. Most of these programs were done in collaboration with the university's Community Service Learning Center (CSLC) and Democracy 101 series.
"We see ourselves as a facilitator, a way to have out-of-class learning experiences," says Sarah Beaubien, associate dean for curriculum, research, and user services.
Adds Emily Frigo, liaison librarian for liberal arts programs: "We want students to be engaged while on campus and after they depart."
While these programs promote voting and discussion, Natalie Loewengruber, now a GVSU graduate student, says she saw a need to help students find unbiased information to inform these civic activities. In 2018, as an undergraduate senior, Loewengruber collaborated with the library on a workshop called "The Convergence of Libraries, Voter Education, and Civic Literacy" as her Honors College capstone project.
"The library made perfect sense to me," Loewengruber says. "I knew there would be people who had resources and connections I didn't even know about." Frigo served as mentor, and the library's Knowledge Market—a peer-to-peer service—helped Loewengruber forge connections with CSLC, as well as resources from Government Documents and Open Collections Librarian Elizabeth Psyck.
Loewengruber says the feedback was overwhelmingly positive. "A lot of people walked away feeling more confident in their ability to cast educated votes."