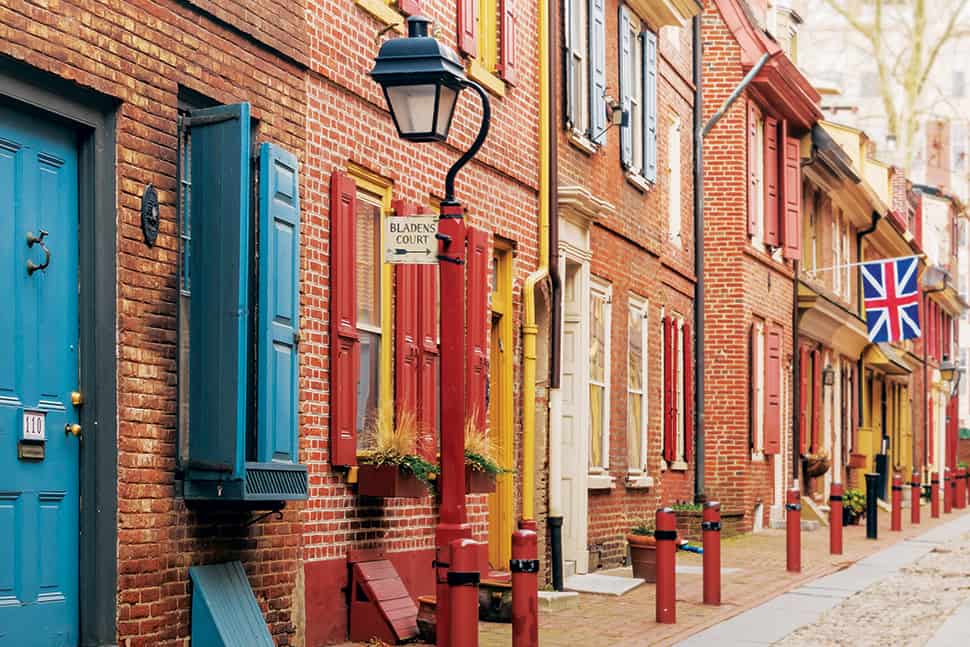 Like Rocky Balboa, one of Philadelphia's most famous characters, libraries are championed for their guts and determination. They provide services to all, no matter how fierce the opposition. So it's only appropriate that the American Library Association's (ALA) Midwinter Meeting & Exhibits returns to the Pennsylvania Convention Center January 24–28 to give librarians a chance to make connections, discuss ideas, and discover new research to help build a strong future for libraries, even in the face of overwhelming odds.
Featured Speakers
Opening Session
Friday, January 24, 4–5:15 p.m.
Author and social entrepreneur Wes Moore will open ALA's Midwinter Meeting. Raised by a single mom in Baltimore and the Bronx, Moore overcame childhood challenges to become a Rhodes Scholar, decorated captain and paratrooper with the US Army's 82nd Airborne Division, and White House Fellow to Secretary of State Condoleezza Rice. He is a regular contributor to NBC News and CEO at Robin Hood, an antipoverty organization.
His forthcoming book, Five Days: The Fiery Reckoning of an American City (coauthored with Pulitzer Prize–winning journalist Erica L. Green, and available in spring), traces the experiences of seven characters in Baltimore in the week following Freddie Gray's death in police custody in 2015.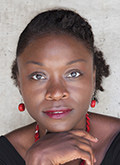 Auditorium Speaker Series
Saturday, January 25, 9:30–10:30 a.m.
Visionary storyteller Echo Brown, whose solo show Black Virgins Are Not for Hipsters was named one of the 10 best shows of 2015 by the San Francisco Chronicle, seeks to inspire and provoke with her words. Her first book, Black Girl Unlimited: The Remarkable Story of a Teenage Wizard (January), explores the intersections of poverty, sexual violence, depression, racism, and sexism in a coming-of-age story that is heavily autobiographical but infused with magical realism.
Sunday, January 26, 9:30–10:30 a.m.
Two-time Olympic medalists Maia and Alex Shibutani—the first ice dancers of Asian descent to medal at the Olympics—will speak about their family bond, world travels, social media success, and forthcoming book Kudo Kids: The Mystery of the Masked Medalist (May). The novel is the first in a mystery series for middle-grade readers and set at the 2020 Summer Olympics in Tokyo.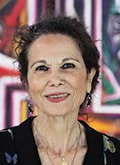 Arthur Curley Memorial Lecture
Saturday, January 25, 1–2 p.m.
Poet, novelist, and essayist Julia Alvarez will speak to the challenge of learning American English upon coming to the US from the Dominican Republic at age 10. Alvarez has taught and mentored writers in schools and communities across the country, and was writer-in-residence at Middlebury (Vt.) College until her 2016 retirement. Alvarez is the author of six novels (including Afterlife, forthcoming in April), three books of nonfiction, three poetry collections, and 11 books for children and young adults.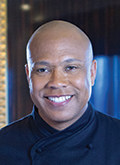 ALA President's Program
Sunday, January 26, 3:30–5 p.m.
Award-winning chef and author Jeff Henderson will address his journey from prison to the culinary arts in ALA President Wanda Kay Brown's program. Henderson discovered his love for cooking while serving 10 years for drug trafficking and was told his conviction would prevent him from ever getting a job. With help from the library and fellow inmates, he gained skills and eventually rose to become the first African-American chef de cuisine at Caesars Palace and executive chef at Café Bellagio. He also leads initiatives to eradicate workplace bias and to connect marginalized youth to opportunity. His bestseller Cooked: My Journey from the Streets to the Stove (2009) will be adapted into a film by Will Smith and Jada Pinkett-Smith.
Martin Luther King Jr. Holiday Observance and Sunrise Celebration
Monday, January 27, 6:30–7:30 a.m.
The 21st annual Martin Luther King Jr. Holiday Observance and Sunrise Celebration commemorates King's legacy and recognizes the connection between his life's work and the library world. The event will feature a keynote address from Imani Perry, Hughes-Rogers Professor of African-American Studies and faculty associate in Gender and Sexuality Studies and the Program in Law and Public Affairs at Princeton (N.J.) University, and author of Breathe: A Letter to My Sons (2019). ALA Past President Loida Garcia-Febo will deliver the call to action. Coffee, tea, and light refreshments will be served.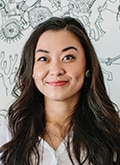 Closing Session
Monday, January 27, 2–3 p.m.
Known only as Emily Doe at the time of a widely publicized sexual assault trial, Chanel Miller read a victim impact statement that instantly went viral, resonating with survivors around the world. It has been translated globally and read on the floor of Congress, inspired changes in California law, and led to the recall of the judge in her case. In Know My Name: A Memoir (2019), Miller reclaims her identity to tell her story of trauma and healing, from her sexual assault on the campus of Stanford University, through the trial and its aftermath, amid shifting cultural conversations around sexual violence and the experiences of women.
Symposium on the Future of Libraries
The Center for the Future of Libraries will once again sponsor the Symposium on the Future of Libraries, three days of sessions exploring current trends inspiring library innovation and longer-term trends shaping patrons' evolving needs. Symposium entry is included with full conference registration.
Each day opens with a plenary session featuring civic, social, and education innovators, 8:30–10 a.m. Saturday–Monday. The full schedule is available on the Midwinter website. Highlights include:
Sustainability Is Now a Core Value. So … Now What?
Saturday, January 25, 10:30–11:30 a.m.
ALA Council voted in 2019 to make sustainability a core value of librarianship. In this session, Rebekkah Smith Aldrich, executive director of Mid-Hudson Library System in Poughkeepsie, New York, and cochair of the ALA Special Task Force on Sustainability, joins Matthew Bollerman, CEO of Hauppauge (N.Y.) Public Library and SustainRT's first ALA Councilor, to discuss how librarians can embed sustainability into their work, their spaces, and their Association.
Disrupting Tech While Being Pro-Tech
Saturday, January 25, 10:30–11:30 a.m.
Library workers who seek to implement new technologies must vet tools to ensure they meet patron needs and protect patron privacy. Elisa Rodrigues, systems library assistant, and Anders Lyon, user experience/web design librarian, both at University of San Francisco Gleeson Library's Geschke Center, will lead a discussion on how library staff can think critically about reviewing and integrating technology into services.
Making Real Change: Moving Beyond the Interpersonal to Create Actual Diverse, Inclusive, and Equitable Environments for Both Library Users and Employees
Saturday, January 25, 1–2 p.m.
Librarianship has traditionally focused on individual expressions of antioppressive practices (AOP) that seek to thwart power imbalances and structural forces like racism and sexism. More challenging, however, are institutional and ideological expressions of AOP. University of Denver's Erin N. Elzi, design and discovery librarian, and Elia Trucks, user experience and student outreach librarian, will lead a discussion of the AOP framework and give participants tools for starting larger conversations at their own institutions.
Tomorrow's Scholars Today: Collaborating to Empower Undergraduate Students to Become Knowledge Creators
Saturday, January 25, 1–2 p.m.
Opportunities for college students to pursue their own innovative research and contribute to scholarly knowledge are always expanding. Such endeavors require academic librarians and faculty to share their expertise as equal instruction partners. Ashley R. Lierman, instruction and education librarian, and Whitney Cox, lecturer of philosophy and world religions—both at Rowan University in Glassboro, New Jersey—will share their experiences as the teaching team of a research methods course and lead a discussion on the barriers to and benefits of similar partnerships.
Young Changemakers in 21st Century Libraries
Saturday, January 25, 3–4 p.m.
In January 2019, the Massachusetts Library System and Harvard University's Democratic Knowledge Project (DKP) assembled a cohort of school and public librarians to design professional development resources. The goal was implementation of DKP's Ten Questions for Young Changemakers, a framework that seeks to help youth develop into successful civic agents. State cohort members Luke Kirkland (teen specialist at Waltham Public Library), Alexandra Remy (branch supervisor of Forest Park Branch Library in Springfield), and Melissa Bennett (young adult and assistant children's librarian at Turner Free Library in Randolph) will present the training materials and learning modules they produced.
An Awesome Ideas Pitch for Libraries
Saturday, January 25, 5–6 p.m.
The libraries chapter of the Awesome Foundation, an international network of philanthropists, will host a program of short, inspiring ideas that could have a big impact on library communities. Judges and the audience will choose a presenter's idea to fund with $1,000.
Navigating Queer Realities in School Libraries
Sunday, January 26, 1–2 p.m.
This session, presented by Rae-Anne Montague of Chicago State University's Department of Information Studies, will explore effective practices for school librarians in collection development, instruction, online resources, programs, and events to recognize the contributions of LGBTQ individuals and groups.
Libraries at the Nexus of Migration
Sunday, January 26, 2:30–3:30 p.m.
Libraries are increasingly at the center of shifting migration patterns and policies. A panel of speakers will highlight projects at public, government, and academic libraries that provide information access and services to migrant and detained migrant populations and confront the social impact of migration and detention. Speakers include Julie Botnick (education and outreach librarian at the National Network of Libraries of Medicine [NNLM], Pacific Southwest Region, at University of California at Los Angeles Biomedical Library), Derek Johnson (health professionals outreach specialist for NNLM, Greater Midwest Region, at the University of Iowa Hardin Library for the Health Sciences in Iowa City), Alex Gil (digital scholarship librarian at Columbia University Libraries in New York City), and Ady Huertas (supervising librarian, youth and family services, San Diego Public Library).
Measuring the Library's Impact on Your Community's Social Infrastructure
Monday, January 27, 10:30–11:30 a.m.
A growing body of evidence supports the idea that social infrastructure is critical to a better future for society. In this workshop, participants will learn how economists, urban planners, and other
professionals are incorporating outcome measurement techniques to quantify health and well-being and applying outcome measurement in their own work. The workshop will be led by Margaret Sullivan, principal of Margaret Sullivan Studio in New York City, Lyna Vuong, senior design strategist for Margaret Sullivan Studio, and Alexandra Sutherland-Brown, urban planning strategist for Karp Strategies in New York City.
Making the News: Library Advocacy and Local Media
Monday, January 27, 10:30–11:30 a.m.
Understanding and working with the local press is vital to demonstrating a library's impact on its community. Pennsylvania Library Association Executive Director Christi Buker and ALA Public Policy and Advocacy Office (PPAO) Assistant Director of Public Policy and Strategic Initiatives Megan Ortegon will lead a session that discusses how news outlets curate news and how libraries can be a productive part of the discussion.
Books and Awards
Midwinter is one of the premier events of the year for books, book lovers, and the librarians who put books in their hands. Honor some of the best works and notable librarians of the year and rub shoulders with favorite authors and illustrators at the following events.
I Love My Librarian Award Ceremony
Saturday, January 25, 3–4:30 p.m.
For the first time in the award's history, Midwinter will host the ceremony to honor winners of the national I Love My Librarian Award, which recognizes outstanding service contributions of librarians who transform libraries and improve communities. Winners will share their inspiring stories at the ceremony.
United for Libraries Gala Author Tea
Sunday, January 26, 2–4 p.m.
Bestselling authors Judy Batalion, Janelle Brown, Amy Engel, Lily King, Sam Lansky, and David Nicholls will discuss their writing lives and forthcoming books. Tea and light refreshments will be served, and a book signing will follow. Tickets are $55 in advance for United for Libraries members, $60 for nonmembers, or $65 onsite; advance purchase is recommended.
RUSA Book and Media Awards
Sunday, January 26, 5–7 p.m.
The Reference and User Services Association (RUSA) will announce the winners of awards recognizing some of the best books for adults. Announcements include the Andrew Carnegie Medals for Excellence in Fiction and Nonfiction, the Dartmouth Medal for outstanding reference work, and the Sophie Brody Medal for Jewish literature. RUSA will also unveil this year's Notable Books List, Reading List, Listen List, and Outstanding Reference Sources selections.
Youth Media Awards
Monday, January 27, 8–9 a.m.
The Philadelphia Convention Center will be the center of the youth literature world Monday morning as the year's most outstanding books, videos, and other materials for children and teens are named. More than 20 awards will be announced, including the Newbery, Caldecott, Coretta Scott King, Printz, Schneider Family, Pura Belpré, and Stonewall awards. This year marks the 25th anniversary of the John Steptoe New Talent Award and the 10th anniversary of the Virginia Hamilton Award for Lifetime Achievement. Follow the results via live webcast on Facebook or by following #alayma on Twitter.
Morris and Nonfiction Award Presentation
Monday, January 27, 10:30 a.m.–noon
The winners and finalists for the Young Adult Library Services Association's (YALSA) 2020 William C. Morris Award and Young Adult Nonfiction Award will speak about their honored titles at the award presentation. After the speeches, mingle with the authors and pick up free copies of their books. Coffee, tea, and pastries will also be served. Tickets are $25.
News You Can Use
The News You Can Use series offers updates from experts on policy, research, statistics, technology, and more, all based on new surveys, reports, legislation, regulations, and projects. Highlights are reviewed below, but see the full schedule on the Midwinter site.
2020 Census: How Libraries Can Support a Complete Count
Saturday, January 25, 10:30–11:30 a.m.
Larra Clark, deputy director of the Public Library Association and PPAO, will moderate a discussion among Burton Reist (assistant director for communications for the US Census Bureau), Ana Ndumu (assistant professor at the University of Maryland College of Information Studies), and Kelvin Watson (director of libraries for Broward County [Fla.] Libraries Division) about how libraries can help to achieve an accurate and inclusive count in the 2020 Census.
Introducing the ALA/AASL/CAEP School Librarian Preparation Standards
Saturday, January 25, 10:30–11:30 a.m.
Members of the American Association of School Librarians (AASL) Council for the Accreditation of Educator Preparation (CAEP) Coordinating Committee will present the revised School Librarian Preparation Standards, which replace 2010's Standards for the Initial Preparation of School Librarians. Presenters are Elizabeth A. Burns (assistant professor, Old Dominion University), April Dawkins (assistant professor, University of North Carolina–Greensboro), Gail Dickinson (associate dean, Old Dominion University), Audrey Church (professor, Longwood University), Mona Kerby (professor, McDaniel College), and Sherry Crow (professor, University of Nebraska).
Diversity Research Update
Saturday, January 25, 3–4 p.m.
ALA's Office for Diversity, Literacy, and Outreach Services will provide an update on projects recently funded through ALA's Diversity Research Grant program.
ACRL/SPARC Scholarly Communication Forum
Saturday, January 25, 3–4:30 p.m.
The Association of College and Research Libraries and the Scholarly Publishing and Academic Resources Coalition present their annual forum to broaden the base of librarians who are knowledgeable about and engaged in scholarly communication issues. Topics and speakers are chosen closer to Midwinter to ensure relevance.
From Nonvoters to New Voters: How Libraries Can Engage Their Communities in the 2020 Elections and Beyond
Saturday, January 25, 4:30–5:30 p.m.
Voting experts and librarians will share information about how libraries can deliver nonpartisan information and programs that promote engagement and equitable participation in elections. The panel includes Nancy Kranich (lecturer and special projects librarian at Rutgers University), Kendra Cochran (statewide voter engagement coordinator at POWER: Philadelphians Organized to Witness, Empower and Rebuild), Maggie Bush (programs and outreach director with the League of Women Voters of the US), Abby Kiesa (director of impact at the Center for Information and Research on Civic Learning and Engagement), Jean M. Canosa Albano (assistant director for public services at Springfield [Mass.] City Library), and Michelle Francis (executive director of the Ohio Library Council).
LITA Top Technology Trends
Sunday, January 26, 1–2 p.m.
The Library and Information Technology Association's (LITA) premier program on changes and advances in technology will feature a round table discussion with a panel of technology experts and thought leaders. Find more information about the program on LITA's site.
Supporting Librarians' Roles in Emergencies and Natural Disasters
Sunday, January 26, 2:30–3:30 p.m.
A team from University of South Carolina (USC) and South Carolina State Library (SCSL) will share the results of their investigation of how libraries and cooperative organizations and agencies can better plan for and respond to natural disasters. Presenters include Denise R. Lyons, deputy director of SCSL; Caroline Smith, inclusive services consultant at SCSL; and Feili Tu-Keefner, associate professor at USC's School of Library and Information Science.
Low-Cost Immersive Classrooms: Making Digital Inclusion Accessible to Smaller and Rural Institutions
Monday, January 27, 9–10 a.m.
With funding from an IMLS National Leadership Grant, Fort Hays (Kans.) State University's Forsyth Library and its Institute for New Media Studies (INMS) have built a portable, modular, low-cost immersive classroom kit that provides a space for data visualization, 3D exploration and collaboration, and interactive exhibits. Claire Nickerson, learning initiatives and Open Educational Resources librarian, and INMS Director Gordon Carlson will share lessons from the prototyping process and advice for other organizations interested in building their own immersive classroom kit.

Ticketed Events
No matter what your professional specialty or interests, Midwinter's preconference institutes and other ticketed professional development opportunities can help you take your work to the next level. Visit the Ticketed Events page for more information.

RUSA Genealogy Institute
Friday, January 24, 8 a.m.–4 p.m.
The RUSA Genealogy Institute will explore a variety of topics in genealogy and historical research through individual presentations and panel sessions. Lunch will be provided. The event is free but registration is required.

RDA Toolkit Workshop
Friday, January 24, 8:30–11:30 a.m. or 1:30–4:30 p.m.
ALA Publishing representatives will provide an in-depth update on the RDA beta site and recent changes. Please bring your laptop. Both workshops will present the same content, so register for only one. Tickets are $100 for ALA members, $110 for nonmembers.
United for Libraries Institute: Trustees, Friends, and Foundations
Saturday, January 25, 12:30–4 p.m.
Library trustees, Friends groups, foundations, and staff are invited to join an afternoon of expert speakers and learning opportunities. New York Times bestselling author and podcaster Gretchen Rubin (The Four Tendencies, Happier with Gretchen Rubin) will deliver the keynote address.The event is free but registration is required.
Other Highlights
YALSA Trends Impacting YA Services: Civic Literacy for Teens
Saturday, January 25, 10:30–11:30 a.m.
Liz Allen, youth services librarian at Middle Country Public Library in Centereach, New York, will present a paper that explores the importance of civic literacy to adolescent development and teen services in public libraries, as well as public librarians' practices and perceptions of civic literacy instruction.
Wellness in the Library Workplace for Administrators and Managers
Sunday, January 26, 8:30–10 a.m.
This Library Leadership and Management Association session will provide methods for library managers and administrators to ensure that work environments are happy, healthy, and safe. The session will be presented by Bobbi Newman, community engagement and outreach specialist for the NNLM Greater Midwest Region at the University of Iowa's Hardin Library for the Health Sciences, and Christina Pryor, library engagement and Missouri coordinator for the NNLM Midcontinental Region at J. Otto Lottes Health Sciences Library at the University of Missouri.
Putting it All Together
One of the most powerful parts of Midwinter is the range of informal opportunities to ask questions, make recommendations, explore ideas, and reflect on the implications of updates, conversations, and lessons learned.
Take advantage of these opportunities at more than 200 Discussion Groups meeting at Midwinter. These are loosely organized sessions on broad and timely topics, each sponsored by an ALA division, round table, or office.
Make connections at the Networking Uncommons space, an area equipped with Wi-Fi and a webcam where you can gather in small groups to have a quick meeting, hold impromptu sessions, polish your presentation, record summaries of sessions to stream or post, or just recharge yourself and your devices. Sign up for a time slot (8 a.m.–5 p.m. daily except for Friday, when it closes at 4 p.m.) or just show up.
Just next door to the Networking Uncommons, relax and regroup at the ALA Lounge. You'll be surrounded by information and have the chance to pick up plenty of swag—including special ribbons not available anywhere else. Hours are 10 a.m.–6 p.m. Friday, 9 a.m.–5 p.m. Saturday and Sunday, and 9 a.m.–2 p.m. Monday.
Stop by the video booth in the ALA Lounge on Sunday, January 26, 9 a.m.–5 p.m. to participate in Finding Your ALA—an invitation to discover what ALA can do for you or what ALA has done for you. Member stories about finding a place or path within ALA will be recorded for a yearlong campaign. Advance sign-up is encouraged.
ALA's JobLIST Placement and Career Development Center is open Saturday, January 25, and Sunday, January 26, 9 a.m.–5 p.m. The center offers free workshops, résumé review, a photography service, mock interviews, and confidential 20-minute Career Counseling sessions. Advance registration for counseling sessions is strongly recommended, as time slots are limited.
Workshops include "Personal Branding for a Virtual World," "Job Search Strategies for Today's Market," and "Mindful Librarianship." Also, stop by the Orientation on Saturday, January 25, 8:30 a.m., and the Open House and Job Fair Sunday, January 26, 9–10:30 a.m.
This preview was updated on Jan. 6. For an up-to-date list of dates and times, see the Midwinter Conference Scheduler.