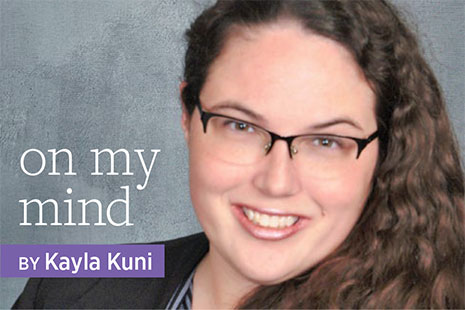 As a librarian pursuing an MBA at the University of South Florida, I've been learning about approaches to organizational sustainability that have shaped my library work. In business school, we're taught that sustainability is like a stool with three legs representing its environmental, financial, and social aspects. Without any one of these legs, the stool collapses.
Sustainability initiatives often focus primarily on environmentalism, that is, the importance of reducing the footprint we leave on our physical spaces and habitats in order to preserve them over time. Social and financial measures are just as important to the longevity of our work, and by incorporating these principles into our programming, we can help different sectors of our communities embrace a holistic approach to sustainable living.
Social sustainability refers to an organization's culture and context. Libraries serve diverse communities; socially sustainable libraries reflect this diversity in their collections, programming, and staff. Financial sustainability requires us to consider the ongoing affordability of our work.
With the American Library Association (ALA) Council's 2019 decision to adopt sustainability as a professional core value, libraries across the country may be taking a closer look at their green initiatives. In my experience as a public librarian, programming is one of the most effective avenues for educating communities, sharing our values, and getting new patrons in the door. As we celebrate the 50th anniversary of Earth Day this April, I challenge librarians to incorporate multiple facets of sustainability into their programming. These activities do not have to be expensive or complex. In fact, they may present opportunities to partner with external organizations and enhance community bonds.
For children and teens, the idea of a recycling-themed craft is appealing and easy to pull off but somewhat narrowly focused on the environmental aspect of sustainability. Challenge yourself to think creatively. How might financial sustainability be relevant to this audience? One idea: Invite a representative from a local college to discuss financial aid opportunities, giving students (and perhaps their families and caregivers) an idea of future options. Having a plan to fund one's education is one of the most significant ways young people can pursue a financially sustainable future.
For adult audiences, consider incorporating discussion-based activities to promote social sustainability and cohesion. For example, you could host a documentary screening on a topic related to sustainability and invite viewers to share ideas and meet neighbors afterward. First steps: Investigate your library's licensing rights and consider what topics and formats are appropriate for your community.
Alternatively, take the program outdoors with a visit from a professional gardener, who can teach patrons of all ages about sustainable gardening—a topic that hits all three pillars of sustainability.
Small-business owners are another great audience for sustainability-centric programming, as they seek to build companies that will last.
Library staffers may not have the resources to host workshops on collecting rainwater or the knowhow to audit a business plan for sustainability measures, but local community organizations can help bring these skill sets into the library.
Ultimately, the capacity of a community to thrive in the long term—environmentally, financially, and socially—depends on everyone: librarians and library workers, the patrons we serve, and the neighbors and community organizations we have yet to meet.
Librarians have a tremendous opportunity to lead the way in teaching these concepts and building stronger, more sustainable communities.