This year's Annual Conference—the third American Library Association (ALA) conference to go virtual during the coronavirus pandemic—brings together an exciting lineup of speakers and educational sessions designed to engage members in a week of collaboration and connection. Tune in to hear from leading authors, thinkers, and activists, and explore programs and panel discussions devoted to the library workplace, issues relating to equity, diversity, and inclusion, and more.
FEATURED SPEAKERS
Check the Annual Conference Scheduler for dates and times.
Opening Session
Thursday, June 24, 10–11 a.m.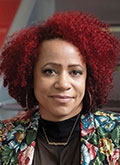 Investigative reporter and author Nikole Hannah-Jones will open Annual Conference. Her work on the 1619 Project, The New York Times Magazine's groundbreaking exploration of the legacy of Black Americans, won a Pulitzer Prize for Commentary. Listen to an interview with Hannah-Jones on Call Number with American Libraries.
Her forthcoming book The 1619 Project: A New Origin Story (November) will build on the vision of the project with original essays, new essays by historians, and dozens of poems and pieces of fiction. Hannah-Jones will also release a 1619 Project picture book, Born on the Water (November), which chronicles the rich history of the enslaved African people who built America.
President's Program
Sunday, June 27, 11:30 a.m.–1 p.m.
Journalist and author Isabel Wilkerson will speak at the ALA President's Program. Wilkerson achieved major recognition with her 2011 debut, The Warmth of Other Suns, a historical study of the Great Migration. Her latest book, Caste: The Origins of Our Discontents (August 2020), examines an American hierarchy that goes beyond the confines of race, class, and gender.
Wilkerson is the first African-American woman to win a Pulitzer Prize in journalism (in 1994, as Chicago bureau chief of The New York Times) and is a recipient of the National Humanities Medal.
Closing Session
Tuesday, June 29, noon–1 p.m.
Former US President Barack Obama will close the conference in conversation with Lonnie G. Bunch III, 14th secretary of the Smithsonian Institution and the first African American appointed to the role. Obama will discuss A Promised Land (Crown, 2020), the first volume of his presidential memoirs, which traces his improbable path from the son of a single mother in Hawaii, to community organizer on the South Side of Chicago, to editor of the Harvard Law Review, to a member of the Illinois and US senates, and ultimately to the presidency in 2009.
Obama's presidency was marked by plans to revitalize the economy and American auto industry, prioritize clean energy, and extend health care to million of Americans. Since leaving the White House in 2017, he and his family have worked to promote civic dialogue and engagement and remained prominent influences in American life.
Melissa de la Cruz is the bestselling author of many critically acclaimed and award-winning novels for readers of all ages. Her 2015 novel The Isle of the Lost, part of the Descendants series, spent more than 50 weeks on The New York Times bestseller list, including 15 weeks at number one. De la Cruz is also known for the Blue Bloods series and the Beauchamp Family series. Her recent book releases include bestsellers The Queen's Secret and the Alex and Eliza trilogy, as well as the graphic novel Gotham High.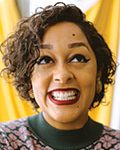 Eve L. Ewing is a Chicago-based author, poet, and visual artist, as well as a sociologist and professor at University of Chicago's Crown Family School of Social Work, Policy, and Practice, whose work focuses on how racism affects the lives and education of young people.
A former editor of Harvard Educational Review, Ewing has been published in The Atlantic, The Nation, The New Republic, The New Yorker, Poetry, Vanity Fair, and The Washington Post. Maya and the Robot (July) is her first title for young readers. She's also working on a nonfiction book about the education of Black and Brown youth.
Regarded as one of the greatest tennis players of all time, Billie Jean King won 39 grand slam titles in her 32-year career. She also became an activist for gender equality in athletics—an effort she detailed in her 2008 memoir Pressure Is a Privilege: Lessons I've Learned from Life and the Battle of the Sexes—and is an LGBTQ+ icon. Her new book, All In: An Autobiography, arrives in August.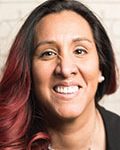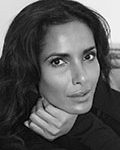 Padma Lakshmi is an Indian-American model and actor, creator and host of Hulu's Taste the Nation, and host and executive producer of the Emmy-winning Bravo series Top Chef. She is the bestselling author of two cookbooks, The Encyclopedia of Spices and Herbs, and the memoir Love, Loss, and What We Ate. Tomatoes for Neela (August), Lakshmi's debut picture book for young readers, with illustrations by Peruvian-born author and illustrator Juana Martinez-Neal, explores how we connect to our own cultures and others through food.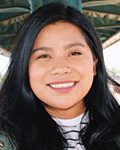 Areli Morales describes herself as a child of two worlds: She was born in Puebla, Mexico, and moved to New York City at age 6. With time, the US became her home, and she saw it as a land of opportunity, where millions of immigrants who came before had built their lives. When her application for Deferred Action for Childhood Arrivals (DACA) was approved, she started living her American dream without fear of deportation. Areli Is a Dreamer (June), illustrated by Luisa Uribe, is the first picture book written by a DACA recipient.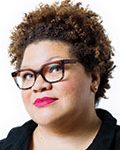 Writer, speaker, and lawyer Savala Nolan is executive director of the Thelton E. Henderson Center for Social Justice at the University of California, Berkeley, School of Law, where she leads lectures and workshops for law students, scholars, and activists studying the intersections of race, gender, and law.
In the 12 essays contained in Don't Let It Get You Down: Essays on Race, Gender, and the Body (July), Trepczynski explores what it means to live in the liminal spaces of race, class, and body type: too rich or poor, too fat or thin, too white or Black. She has been featured in Vogue, Time, and Forbes, and on NPR.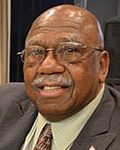 At 19, civil rights activist Charles Person was the youngest of the 13 original Freedom Riders to travel from Washington, D.C., through the American South in 1961. During that time he witnessed and endured intense racial violence at the hands of Klansmen. His new book Buses Are a Comin': Memoir of a Freedom Rider (April) traces his momentous journey through a defining point in US history, drawing parallels to contemporary social justice movements.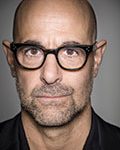 Stanley Tucci is an acclaimed actor, writer, director, and producer. He has directed five films and appeared in more than 70, including The Devil Wears Prada, Prizzi's Honor, Spotlight, The Terminal, and the Hunger Games series. He has also worked on countless television shows and a dozen plays, both on and off Broadway.
In addition, Tucci is a respected foodie and author of three culinary books, most recently Taste: My Life Through Food (October), drawing on his Italian-American roots, family life, and travels. He often demonstrates his cooking and mixology skills for his Instagram followers, and he is the host of the CNN travelogue show Stanley Tucci: Searching for Italy.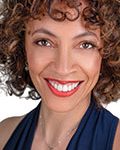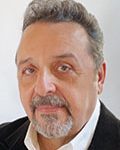 Classical ballet dancer Judy Tyrus and musician and writer Paul Novosel are authors of Dance Theatre of Harlem: A History, a Movement, a Celebration (October) and cofounders of ChromaDiverse Inc., a nonprofit that promotes cultural diversity in the performing arts. The book chronicles the history of the first African-American classical ballet company, from its origins in a Harlem basement at the height of the civil rights movement in 1969 to its activism and innovations in virtual performances through the present.
Tyrus danced for the company for 22 years, exposing audiences on six continents to the art of ballet and the importance of cultural diversity in the performing arts. Novosel has worked as the staff pianist and assistant archivist for Dance Theatre of Harlem and has enjoyed a 40-year career as a pianist, organist, playwright, and composer.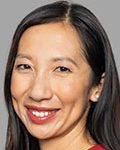 Leana Wen is an emergency physician and public health professor at George Washington University, as well as a CNN health analyst and contributing columnist for The Washington Post, where she writes about health policy.
Wen's memoir, Lifelines: A Doctor's Journey in the Fight for Public Health (July), explores the role of public health in approaching social ills, as well as her own story of immigrating to the US at age 7 and eventually becoming a Rhodes Scholar.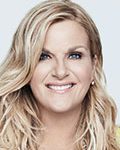 She is also coauthor of When Doctors Don't Listen: How to Avoid Misdiagnoses and Unnecessary Tests.
Grammy-winning country musician Trisha Yearwood, host of Trisha's Southern Kitchen on the Food Network, has written three cookbooks since 2008. Her latest, Trisha's Kitchen: Easy Comfort Food for Friends and Family (September), is a compilation of 125 recipes designed to bring people together.
PRESIDENTS' PROGRAMS
ALA's division presidents, round table chairs, and affiliate leaders will host interesting speakers and examine important topics. Check the Annual Conference Scheduler for dates, times, and additional listings.
Making Change: Organizing for Action While Caring for Each Other. Dismantling racism requires organized efforts that are bigger than individual people and institutions. Community organizers know how to make change through collective action. In this session, activists, organizers, and intellectuals Dean Spade and Mariame Kaba will join the Association of College and Research Libraries in conversation about how library workers can use organizing principles to fight against white supremacy and widening inequality through community action and mutual aid.
Community-Driven Justice in Our Work: Library and Archival Workers of Color Advocating for Self-Preservation, Solidarity, Change, and Justice in Communities, Workplaces, and in the Profession at Large. What are library workers and archivists doing to foster community advocacy and antiracism, particularly as it relates to COVID-19 and anti-Asian bias? How are they partnering with organizations in combating racial injustice and xenophobia, and how are they documenting this moment to bear witness to the converging crises? This president's program of the Asian/Pacific American Librarians Association will address these issues in a panel discussion.
Smooth Transitions: Developing Information Literacy in the In-Between Places. Times of transition can be full of excitement but also anxiety. Librarians of all types help alleviate that anxiety by teaching information literacy concepts that reach beyond the classroom and into the real world. While most conversations focus on the transition between high school and college, there are many other types of transitions that a learner can experience. This panel, convened by the Library Instruction Round Table, will discuss how libraries support the development of information literacy skills during different stages of life.
Volunteering during a Pandemic: Celebrating Success and Identifying Growth Areas within YALSA. Tune in to hear Young Adult Library Services Association (YALSA) members share their volunteer experiences during the pandemic. Presenters will discuss project successes and behind-the-scenes challenges, including the barriers that remain in place. Through these stories, YALSA members will receive updates on new projects and gain a better understanding of where YALSA is heading.
Confronting Inequalities across the Globe: Libraries Working toward Justice and Change. The past year was marked by constant change, from the global health crisis to social justice movements, all reflected in libraries. The International Relations Round Table chair's program brings together a panel of library innovators who identified a problem within their community, addressed it through outreach, services, programming, or other actions, and are able to talk about the impact of the response.
EDUCATIONAL SESSIONS
All sessions are on-demand unless otherwise specified. All times listed are Central.
Equity, Diversity, and Inclusion
Intellectual Freedom Is Meaningless without Social Justice. Thursday, June 24, 3:30–4:30 p.m. Conversations about intellectual freedom often start with the idea that libraries must be neutral on issues of speech. But protecting free speech without relating it to social justice issues harms the marginalized and protects the powerful. Join Alison Macrina of the Library Freedom Project for a conversation about how to reframe conversations about intellectual freedom to always include justice and power, including what steps librarians can take to reflect this view in our libraries.
Online Instruction for All: Accessibility, Inclusion, Diversity, and Equity in Online Instruction. The explosion of online learning and the current trend toward inclusive teaching practices underscore the need for accessibility in virtual instruction in order to effectively reach all learners. This panel will address steps libraries have taken to make online teaching and design practices more inclusive and discuss specific pedagogies and strategies, such as Universal Design for Learning.
Diverse Children's Literature in K–12 Schools: Making Mirrors, Windows, and Glass Doors Visible. This panel discussion explores the role of the school librarian in cultivating diverse collections in K–12 schools, allowing children to see others, see themselves, and imagine a world full of ideas and opportunities. How do we get diverse books into the hands of students and teachers? There are multiple steps along the way including selection and acquisition, promotion and making the resources accessible, and working with teachers to incorporate diverse materials into their classrooms.
Beyond Picture-Perfect Diversity: How to Create a Sense of Inclusion. Many organizations view diversity as a statistical goal, but a diverse team without ties of inclusion and acceptance fails to fully harness the true advantages of diversity. Author Dima Ghawi will share information gleaned from interviews and surveys to teach leaders and business professionals how to create a welcoming and inclusive workplace through a bottom-up approach, a courageous office culture, and affinity groups.
The Library Workplace
Measuring the Intercultural Effectiveness of Library Leaders. Moving the needle on cultural competence starts in the administrative wing, which sets the tone and culture of the entire organization. Speakers will present research that aims to measure the cultural competence of a sample of administrators, specifically those who hire and train, and select library holdings, using the Intercultural Effectiveness Scale, which measures six competencies: self-awareness, exploration, world orientation, relationship development, positive regard, and emotional resilience.
Adapting Library Spaces … for Whatever Comes Next. How do today's libraries translate changing needs and services into functional, inspiring, and flexible spaces that will evolve into the future, especially in light of the COVID-19 pandemic? This session will explore how to rethink physical spaces to meet the needs of today's users in a time of transition and adapt to meet future needs.
Seamless Library Services: Invisible Labor as the Thread. Invisible labor refers to work that frequently receives little or no recognition or monetary rewards but is crucial to obtaining or retaining a job or furthering one's career. Of all the labor requiring core library competencies performed daily, most remains invisible, especially to library users and other potential library supporters like legislators and policymakers. A panel of practicing librarians and LIS researchers and educators will discuss how invisible labor manifests in library work.
Advancing Mental Health within the Profession: Techniques and Narratives for Increased Understanding. Mental illness is a subject that is often met with silence and misunderstanding in librarianship. This session will explore mental health in a way that is comfortable, safe, and thoughtful through a panel discussion and small group/paired role-play activities. The panel, which includes a mental health professional, two disability advocates, and two librarians, will provide resources, guidance, and honest discussion regarding mental health within the LIS community.
Other Highlights
2021 Virtual Membership Meeting. Sunday, June 27, 1:30 p.m. This live information session and forum is an opportunity to learn about the governance of ALA, hear Association updates, and engage with leadership on topics such as strategic direction and budget priorities. As part of the meeting, any ALA member (with seconder) may offer a resolution for consideration, provided it has been reviewed by ALA's Resolutions Committee. Members can register at bit.ly/ALA_VMM21 and follow along at #vmm21.
PR Forum 2021: Social Media Masterclass with Oprah's Book Club. Get an inside look into how Oprah's Book Club uses social media to engage and build a community around reading. Oprah's Book Club Creative Director Jill Adams and Director of Content Development Liz Lenkinski will join Stephanie Hlywak, director of ALA's Communications and Marketing Office, to talk about how they create immersive experiences online and share best practices.
Small and Rural Libraries Navigating Post-COVID Times: A Candid Discussion. Join active members of the Association for Small and Rural Libraries in a facilitated discussion of what libraries are facing now and are likely to face in the future as a result of the pandemic. Learn how other library professionals and advocates are coping, triaging, innovating, and otherwise serving their communities, and share your own challenges and successes.
Sustainable Choices in Library Prizes and Promotional Materials. Join SustainRT for a conversation on social, economic, and environmental sustainability in reimagining the role and utility of library swag. The materials our libraries provide as prizes and incentives to our patrons send a message to the people we serve and have an effect on our local and global communities. These exchanges can be an opportunity to build connections and support local economies.
BOOKS AND AUTHORS
All events are on-demand unless otherwise indicated. All times listed are Central. Check the Annual Conference Scheduler to see if the event requires registration.
2021 Andrew Carnegie Medals for Excellence. Thursday, June 24, 3 p.m. Celebrate the 2021 Andrew Carnegie Medals for Excellence at a virtual gala hosted by Booklist and the Reference and User Services Association, featuring acceptance speeches from fiction winner James McBride (Deacon King Kong) and nonfiction winner Rebecca Giggs (Fathoms: The World in the Whale). The keynote speaker is novelist and journalist Thrity Umrigar, bestselling author of Everybody's Son, The Secrets Between Us, The Story Hour, The Weight of Heaven, and The World We Found.
2021 Michael L. Printz Celebration. View a recording of the virtual celebration that took place on Michael L. Printz's birthday, May 27, featuring acceptance speeches from winner Daniel Nayeri, author of Everything Sad Is Untrue: (a true story), and finalists. This annual award is administered by YALSA and sponsored by Booklist.
2021 Virtual Odyssey Award Celebration. Hear from the producers, authors, and narrators behind the 2021 Odyssey honorees and award recipients. These recorded Zoom calls offer insight into the production process and feature some exclusive readings. The 2021 winner is Scholastic Audio for Kent State, written in verse by Deborah Wiles.
Booklist's Read 'N Rave. Monday, June 28, 10 a.m. Collection development specialists from across the country gather virtually to dish on their favorite forthcoming titles in a conversation moderated by Donna Seaman, Booklist's adult editor.
Celebrating 50 Years of Stonewall Book Awards. Rae-Anne Montague, assistant professor at Chicago State University's Department of Information Studies and president of ALA's Rainbow Round Table, leads a panel discussion honoring half a century of ALA's premier book awards recognizing LGBTQ+ reading material.
For an up-to-date list of all dates and times, see the Annual Conference Scheduler.