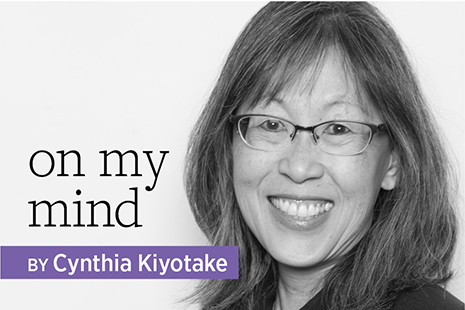 All public libraries offer some form of traditional programming: storytimes, book clubs, crafts, or résumé workshops, for instance. But the best, most innovative programs are tailored to the specific needs of a community, and I've found that targeted outreach and collaboration with other organizations often yield the strongest results.
My eight-branch library system in the Denver metro area serves about 655,000 people across much of Arapahoe County, covering a diverse social landscape: lower-income communities, rural Coloradans, a county jail, and a variety of residential and commercial interests. Various groups within our libraries administer programming work collaboratively to meet the particular needs of children and families.
Here are some of the strategies we've employed:
Connect with preschools. My team identified preschools in underserved communities, where teachers are less likely to be fully certified in early childhood development (which is not a requirement in Colorado preschools). Our library's preschool outreach specialist, who is degreed in early childhood development, now trains teachers at those preschools, conducting monthly online courses with the end goal of teacher certification. This intervention provides needed support to preschools and preschool teachers, broadening the library's reach as we've promoted library resources, signed teachers up for library cards, and delivered specialized training.
Connect with elementary schools. A December 2021 article in The Colorado Sun, "When Even Books Are 'Quarantined,' Reading Progress in Colorado's Early Grades Is Challenging," reported troubling trends in children's reading skills. The story noted an 8% increase in significant reading deficiency among kindergartners over the previous year, as recorded by the Colorado Department of Education and the Colorado Education Initiative that fall. Those revelations prompted us to consider how our library might help bridge the gap.
We approached an elementary school principal in our Sheridan community to ask if he was interested in supplementing the school's collection with books from the public library. The answer was a resounding yes, and we went to work. Now our youth librarian chooses relevant titles that teachers can then check out to their students, and the library administers a deposit collection system—and we assure the principal that families will not incur overdue or lost-item fines.
Make space for families. Arapahoe Libraries has been part of the nationwide Family Place Libraries program for 10 years. We now have five branches designated as Family Place libraries, meaning that they circulate an intentional parenting collection and hold a series of family engagement programs each year that bring in community experts in child literacy, nutrition, speech, and behavior. During the programs, children rove from station to station to play with musical instruments, hear stories, and play with toys, while parents and caregivers engage with local leaders in an informal setting. In the case of Sheridan Library, which serves a large population of Spanish-speaking patrons, we work with community experts who speak Spanish, building awareness of local resources and promoting the library as a welcoming space for everyone.
Free Library of Philadelphia's Skills for Community-Centered Libraries program provides free training in community engagement. For further reading on family outreach, I recommend A Librarian's Guide to Engaging Families in Learning, edited by M. Elena Lopez, Bharat Mehra, and Margaret Caspe. As they write, it takes deliberate and sustained effort to be a foundation for growth. While collaboration efforts can be time-consuming, the rewards of increased engagement have a great impact on the communities we serve.