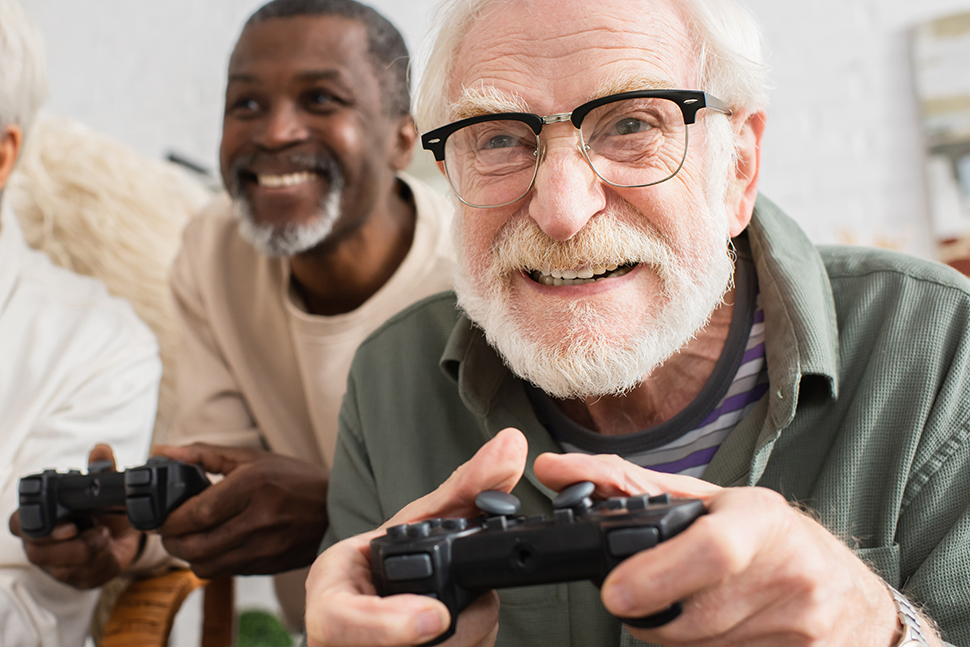 May is Older Americans Month.
1963
Year President John F. Kennedy established Senior Citizens Month, now called Older Americans Month.
2030
Year when all baby boomers—those born between 1946 and 1964—will be at least 65 years old.
43%
Percentage of baby boomers in the US who visited a public library or bookmobile over a 12-month period, according to a 2017 Pew Research Center study. This figure compares with the 45% of Gen X and 53% of millennials who had used a public library or bookmobile during the same period.
16,000
Number of older adult patrons that Toronto Public Library called for wellness checks during the pandemic as of March 2021. The library had set a goal to call all 35,000 of its senior cardholders. These 10-minute outreach calls were designed to help older patrons navigate resources that had been moved online and boost their spirits during a time of isolation.
14
Approximate number of hours it takes to travel by plane from Chicago to Rio de Janeiro. Thanks to virtual reality equipment acquired by Arlington Heights (Ill.) Memorial Library (AHML) in 2017, senior residents of a local assisted living facility didn't have to fly to visit a beach in Brazil. Other excursions for older adults planned by AHML staffers using Google Cardboard included trips to Bristol, England; the Great Barrier Reef; and the Louvre Museum in Paris.
100
Number of fidget quilts stitched together by volunteers at St. Charles (Ill.) Public Library (SCPL) in 2017 and 2019. Fidget quilts are lap-sized quilts, which may also come in the form of a wearable apron, affixed with zippers, buttons, and other sensory items that people can touch to reduce anxiety, center their focus, or simply play with. David Kelsey, outreach services librarian at SCPL, said the quilts have gone to those experiencing memory loss.
51 million
Number of US adults age 50 and older who play videogames, according to a 2019 AARP study. This figure grew by more than 10 million between 2016 and 2019.
7
Number of weeks that patrons spend in the Memoir Writing for Seniors program at Powell River Public Library (PRPL) in British Columbia, Canada. The older adults in this program and PRPL's Monthly Memoir Writing program have shared their memoirs with the public at more than a dozen events showcasing their work.