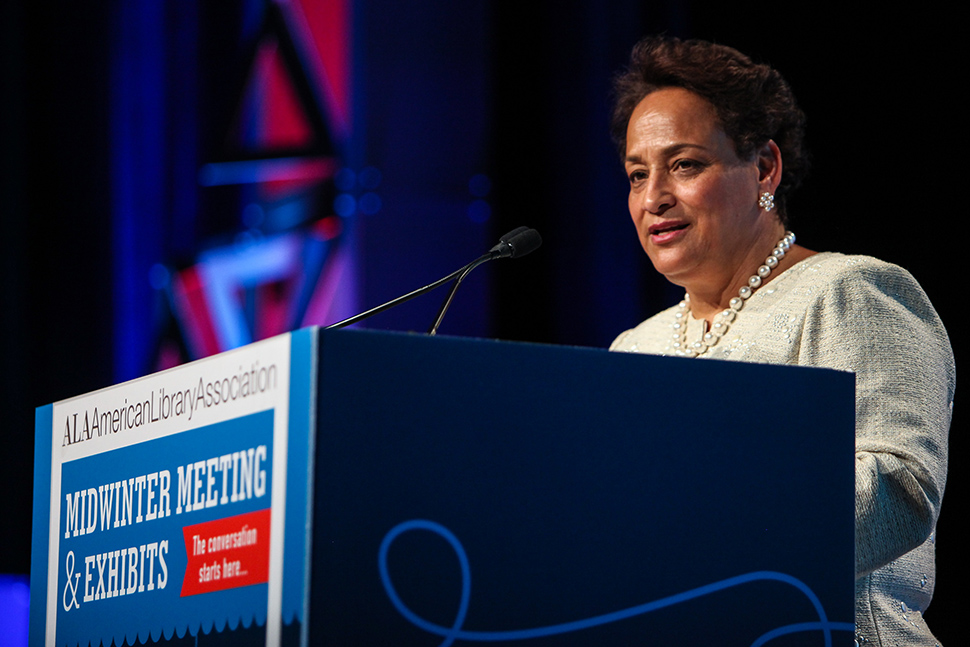 In the US, 10,000 people a day are turning 65. That's going to happen every day for the next 15 years, according to Jo Ann Jenkins, CEO of AARP, who spoke January 10 at the Midwinter Meeting & Exhibits in Boston.
A demographic revolution has disrupted the way we age, she said. In fact, the nation's fastest growing age segment is made up of people over the age of 85. The second fastest is those over the age of 100.
Jenkins said she wants to encourage people to look at aging as something to look forward to, not fear. "It's not really about aging; it's about how we choose to live," she said. "We often view it as a problem, not as an accomplishment."
She quoted journalist Andy Rooney, who said, "The idea of living a long life appeals to everyone. But the idea of getting old doesn't appeal to anyone."
And how we view aging is apparent in the terminology we use. She cited comedian Larry Miller's riff on aging and language: He's going to be 8; become 21; turn 30; push 40; reach 50; make it to 60; hit 70.
"Change the conversation and we change the reality of aging," Jenkins said.
To start, she said are three areas where change is most needed for individuals and for society:
Health: preventing disease and improving our well-being; becoming an active participant in health care instead of merely dependent on it
Wealth: having the financial resources to not outlive our money; contributing to economic growth
Self: developing a sense of purpose and positive self-image; viewing selves as integral parts of society, not isolated from society
Individuals can't "disrupt aging" for society alone, she said. There needs to be a public, private, and personal role in making these changes. There also needs to be innovation, and all generations must get involved.
As a call to action similar to President Franklin Roosevelt's 1941 "Four Freedoms" speech, Jenkins said it's time for a "four freedoms of aging." It should include the freedom to choose how you want to live as you age (having options available); the freedom to earn (reimagining work); the freedom to learn (to keep job skills up to date and prevent isolation); and the freedom to pursue happiness (fulfilling our purpose in life).
Libraries have "a huge role to play" in helping older communities to pursue the freedom to learn, she said.
Jenkins, who spent 15 years at the Library of Congress, said that "librarians and libraries change lives every day. They serve as equalizers of information, and I'm particularly grateful that that access of information includes older adults."
Watch an excerpt from her presentation: