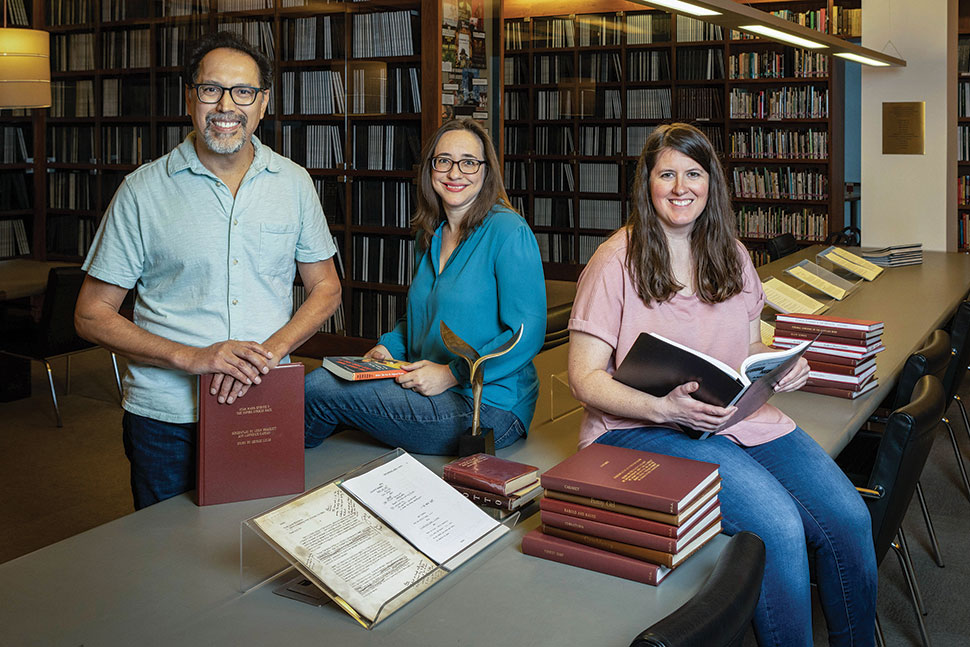 It's hard to break into Hollywood. But anyone can make an appointment to visit the Writers Guild Foundation's Shavelson-Webb Library in Los Angeles, a nonlending collection of more than 40,000 items dedicated to the craft and history of screenwriting.
The library's ephemera provides an illuminating look at Tinseltown and a record of the guild and its members: a Cold War–era FBI file on blacklisted screenwriting couple Hugo Butler and Jean Rouverol, two lifetime achievement awards given to seven-time Oscar recipient Billy Wilder, and screenwriter Linda Woolverton's correspondence related to the development of Disney's animated classic Beauty and the Beast—"there's a note that says 'Cogsworth needs a buddy,'" says librarian Lauren O'Connor.
The bulk of the collection comprises film and television scripts, including pilots for Cheers and The Mary Tyler Moore Show, handwritten drafts for A League of Their Own and The Empire Strikes Back (before Yoda was given a name), and episodes of recent hits Abbott Elementary and Succession. "We are the only library in the world that actively collects current television scripts," says librarian Javier Barrios. "I love giving people suggestions for what to read based on their interests."
When the library had to close during the pandemic, it turned to Zoom to reach users—aspiring scriptwriters, book researchers, students, and guild members—with such classes as "Research Methods for Writers" (Chernobyl creator Craig Mazin was a guest) and "Script Breakdown" (Sian Heder discussed her Academy Award–winning screenplay for CODA).
"I learn something new each day," says archivist Hilary Swett. "And I get to help passionate people achieve a goal or make a connection, whether it's creative or professional."