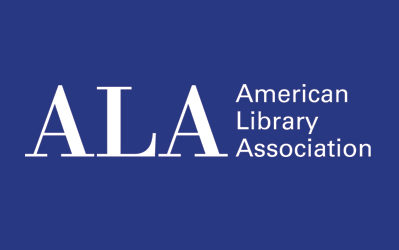 The Association for Library Service to Children (ALSC) Board voted 12–0 to change the name of the Laura Ingalls Wilder Award to the Children's Literature Legacy Award on June 23, during the 2018 Annual Conference and Exhibition in New Orleans. The change comes after the ALSC Awards Program Review Task Force was tasked with making a recommendation on the award, which honors an author or illustrator whose books have made a lasting contribution to children's literature.
"We made this decision in order to bring our awards program into consistency with our mission and our strategic directions," says ALSC President Nina Lindsay. "ALSC's core values include integrity, respect, inclusiveness, and responsiveness, and we found we needed to review the names of awards with those values in mind."
In a joint statement released by Lindsay and ALA President Jim Neal on June 25 responding to the name change, Wilder's works are acknowledged to "reflect dated cultural attitudes toward Indigenous people and people of color that contradict modern acceptance, celebration, and understanding of diverse communities."
The task force also made a recommendation on the new name, which Lindsay says "describes the award as it has always been intended." The name change went into effect immediately after the vote, in time for the 2018 Newbery-Caldecott-Wilder Banquet that went along as scheduled for June 24.
"We quickly changed a bunch of signage, printed a new certificate, and we presented Jacqueline Woodson with the 2018 Children's Literature Legacy Award," says Lindsay.
The task force began its work earlier this spring, starting out by distributing a broad survey to members, nonmembers, and stakeholders such as writers, publishers, and librarians. Lindsay confirms that the resultant name change was part of an entire review to make sure ALSC is acting consistently across the organization. The Wilder Award was prioritized as the first award to be examined because Lindsay says ALSC had received member feedback on the name.
"The second part of [the task force's] charge now is to examine our other awards and let us know if there are others that require further review," she says. Lindsay expects the task force to submit its next report to the ALSC Board at the 2019 Midwinter Meeting & Exhibits in Seattle.