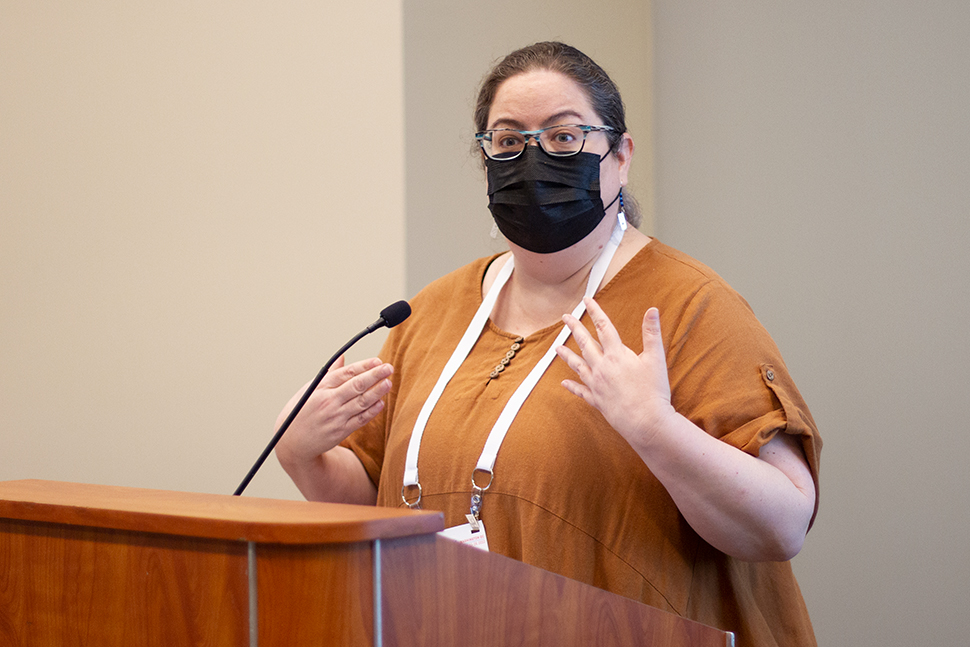 "It could not have been more serendipitous," said Tina Chenoweth, interim manager of the Charleston County (S.C.) Public Library (CCPL) Bees Ferry West Ashley branch, of the way her Animal Crossing virtual library program launched during the initial lockdown of 2020.
Animal Crossing: New Horizons is a collaborative, cozy, social simulation video game for the Nintendo Switch where players create their own characters and design their own island. In addition to the upkeep of owning an island, players can visit each other's islands, trade in-game items, and help one another complete tasks. The video game was released in March 2020.
Chenoweth explained how she recreated CCPL's Baxter-Patrick James Island branch on an island in Animal Crossing, what programming and activities she facilitated on the island, and what librarians should consider when conducting their own video game program during the June 26 session "Building Community Relationships through Collaborative Online Gaming: Animal Crossing's Enduring Success" at the 2022 American Library Association Annual Conference and Exhibition in Washington, D.C. 
When the pandemic first struck, like many other librarians, Chenoweth was looking for ways to pivot online. She had the idea to create a mini, virtual CCPL branch and be an actual librarian character on Animal Crossing. Either she or Shannon Talian, session moderator and CCPL circulation manager, were available during the library's open hours for virtual patrons to chat with or ask questions.
"I just thought people would come and visit a cute library, pick up some in-game items. I never thought it would be the community hub that it had been. … We really did have regular patrons, just like in person," Chenoweth said. Beyond the patrons of CCPL, Chenoweth noted that patrons and librarians from all over the world visited and helped build the library.
The virtual library had a garden, makerspaces, a bulletin board, and a book club that eventually moved to Discord. Patrons could play book bingo, participate in fishing tournaments, exchange in-game items, and more. "It still functioned in the sense of a library. 'I'm trying to finish this outfit, looking for this [item].' We'd come up with a recipe card or make it for them and give it to them when they visited the island. We could actually help them," Talian said. 
When creating virtual programming centered around Animal Crossing or any other video game, Chenoweth advised librarians to pick a video game that's accessible and to consider the game's pros and cons. "Choosing something that is not as fast paced [and] combat-centric often means it's slower paced with less need for quick, precise dexterity," she said. 
Talian emphasized keeping the program inclusive. "Tina and I strived for creating a warm environment for our island. We wanted to welcome people that came on."