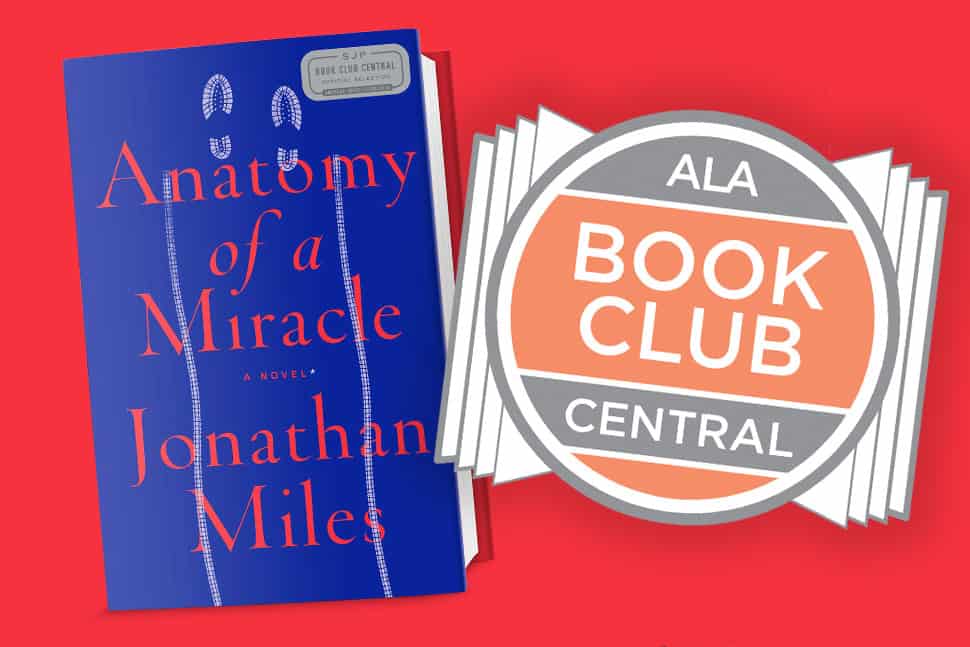 On March 13, Honorary Book Club Central Chair Sarah Jessica Parker announced Jonathan Miles's Anatomy of a Miracle (Penguin Random House, 2018) as the latest addition to the American Library Association's (ALA) Book Club Central SJP Picks list. The novel, which describes a paralyzed young man's inexplicable recovery, explores faith, science, mystery, and the meaning of life.
In a starred review, Booklist calls Anatomy of a Miracle "vibrant, bustling, and humorous…. A nuanced and endlessly entertaining exploration of the age-old debate between faith and reason." Kirkus Reviews writes, "Miles possesses a rare and admirable command of structure and style, shifting smoothly from Afghan patrol tactics to Catholic doctrine to neurological science; his sentences are thick with data, wittily delivered."
Miles is author of Dear American Airlines (Houghton Mifflin, 2008) and Want Not (Houghton Mifflin Harcourt, 2013), both New York Times Notable Books. A former columnist for The New York Times, he has served as a contributing editor to a variety of magazines including Details and Field & Stream. His journalism has been anthologized in Best American Sports Writing and Best American Crime Writing.
"Libraries have long been the seed banks for my imagination, so I'm humbled and thrilled that Sarah Jessica Parker and ALA have chosen Anatomy of a Miracle as their Book Club Central selection," Miles says.
Parker describes Miles as "a great American storyteller," and says his new novel "is astoundingly joyous and deeply humane."
Book Club Central debuted in June 2017 as a resource for book clubs and readers everywhere. Parker's previous picks are No One is Coming to Save Us by Stephanie Powell Watts, Exit West by Mohsin Hamid, and Stay With Me by Ayobami Adebayo.