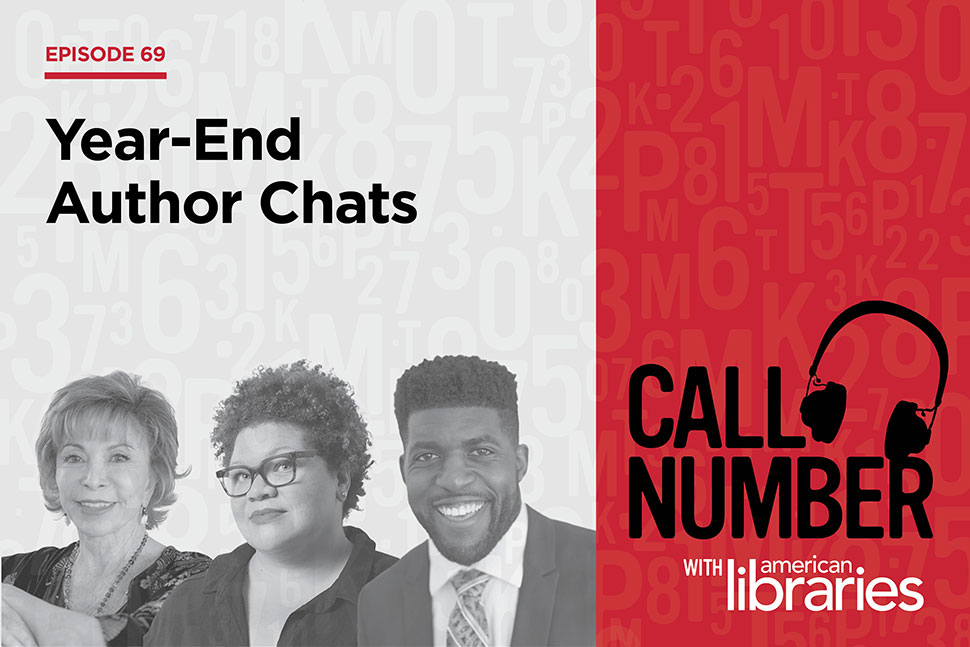 In Episode 69, Call Number looks back on interviews—with authors and ALA conference speakers—conducted by American Libraries staffers during 2021.
Featured in this installment are never-before-released clips from conversations with Fox Sports analyst and former NFL linebacker Emmanuel Acho, acclaimed writer Isabel Allende, reggae musician and philanthropist Ziggy Marley, TV host and producer Padma Lakshmi, bestselling horror author Max Brooks, Dance Theatre of Harlem alumni Judy Tyrus and Paul Novosel, and lawyer and speaker Savala Nolan.
If you have feedback for the podcast team, email us. Tell us what you liked, what you didn't like, and what you'd like to see us cover; we may feature your comment on a future episode. Follow us on Twitter and SoundCloud and leave a review on iTunes.