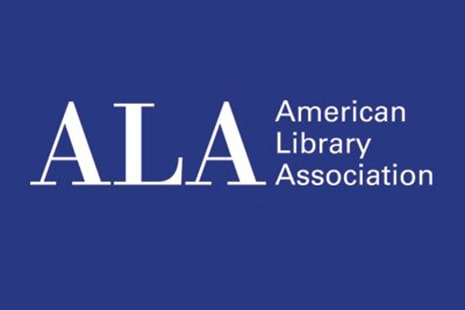 American Library Association (ALA) President Patricia "Patty" M. Wong called the third and final ALA Council meeting of the 2022 Annual Conference and Exhibition in Washington, D.C., to order at 9:06 a.m. on June 27. The agenda for Council III (CD#8.8) was adopted as amended.
Wong began the meeting with memorial tributes honoring: Ross J. Todd (M-#8), Donald C. Adcock (M-#9), Virginia "Ginny" Bradley Moore (M-#10), Nancy Kandoian (M-#11), Alvin Leroy Lee (M-#12), Donna Scheeder (M-#13), Margo Crist (M-#14), Alexandra Sax (M-#15), Sarah Van Antwerp (M-#16), Ann Pechacek (M-#17), Sandra Payne (M-#18), Judith S. Rowe (M-#19), Tracey Hunter-Hayes (M-#20), and Claudia J. Gollop (M-#21). Tribute resolutions were read honoring: Elyse Wasch (T-#2), David S. Ferriero (T-#3), the 30th Anniversary of the Friends of Libraries Section of the New York Library Association (T-#4), and the centennial anniversary of the Hawaiʻi Library Association (T-#5).
Outgoing ALA Treasurer Maggie Farrell gave a budget update and requested Council approval of the FY2023 annual estimated income of $114,539,660 (CD#13.3), which was granted. Ferrell and Andrew Pace, cochairs of the Operating Agreement Work Group (CD#40.1), updated Council on the group's activities and presented its recommendations. Councilors rose to their feet to thank Farrell for her service amid the fiscal challenges of the pandemic.
Head teller Matthew Bollerman reported the results of the Committee on Committees (COC) and Planning and Budget Assembly (PBA) elections (CD #12.2). Elected to serve 2022–2023 COC terms are Madeline Peña Feliz, Alanna Aiko Moore, Kimberly A. Patton, and C. Nicholas "Nick" Tepe. Elected to 2022–2024 terms for PBA are Angela Cortellino and Amanda Vazquez; 2022–2024 PBA councilors-at-large are Joseph "Bob" Diaz, Anchalee "Joy" Panigabutra-Roberts, and Amber Williams.
Mike Marlin, chair of the Constitution and Bylaws Committee, presented the committee's recommendations, which involve revising, reconciling, and updating the Association's core governing documents (CD#25.3). Council voted to rescind the ALA Constitution (the first of three required Council votes over the next several months, followed by a full membership vote to ratify) and replace the Constitution and Bylaws with a single set of revised Bylaws, to be presented to ALA Council in January 2023.
The current wave of book challenges was top of mind as Intellectual Freedom Committee (IFC) Chair Martin Garnar reported on the activities of IFC, its Privacy Subcommittee, the CRT and Diversity Training Toolkit Subgroup, and the Working Group on Intellectual Freedom and Social Justice (CD#19.2–19.4). Garnar and Steven Yates, chair of the Committee on Library Advocacy, asked Council to support ALA's public-facing Unite Against Book Bans advocacy campaign. Later in the meeting, Freedom to Read Foundation President Barbara Stripling briefed Council on troubling trends, such as obscenity litigation, criminal prosecution of librarians, and organized attempts to subvert the accessibility and visibility of materials (CD#22.1).
Committee on Legislation chair Joseph Thompson reported on legislative accomplishments in the last year (CD#20.1), including a $1 million federal budget increase to the Innovative Approaches to Literacy program, and advocacy priorities looking ahead to midterm elections and the next budget cycle, including ebook access, the E-Rate program, and digital inclusion efforts.
Anna Kozlowska, chair of the Office for Diversity, Literacy, and Outreach Services Advisory Committee's Services to Refugees, Immigrants, and Displaced Persons subcommittee, asked Council to update its 2007 Resolution in Support of Immigrant Rights (CD#58), which passed as amended to recognize the distinct needs of immigrant youth.
A resolution barring ALA from holding conferences in states with restrictive abortion policies (CD#61), in light of the US Supreme Court's recent decision and its impact on states, was rejected by a nearly 3-to-1 margin after extended debate.
The session concluded with recognition of retiring councilors and executive board members (CD#49) as well as the retirement of ALA Parliamentarian Eli Mina after 20 years of service. Executive Director Tracie D. Hall provided an update on conference attendance, which totaled 13,990 as of June 27. Wong thanked Council members for their work and adjourned the meeting at 12:14 p.m.