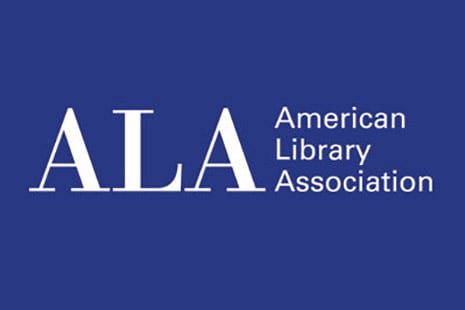 American Library Association (ALA) President Jim Neal called the third ALA Council meeting to order at 9:02 a.m.
Memorials were read for Mae Benne, Edwin Gleaves, Mary Kathleen Hanselmann, Julius Lester, Lora Lander, Gene Dickerson, and Henry R. Stewart Jr. Tributes were offered for the 70th anniversary of the Mountain Plains Library Association, Danita Vance-Cooks, and the 20th anniversary of E-Rate.
Vivian Bordeaux, chair of the ALA Council Tellers Committee, presented the report on the ALA Executive Board Council election results (CD#11.2). Ed Garcia, Maria McCauley, and Tamika Barnes were elected for three-year terms (2018–2021) to the ALA Executive Board; Diane R. Chen was elected to a five-month term (February–June 2018) to complete the remainder of ALA President-Elect Loida Garcia-Febo's member-at-large term.
Helen Ruth Adams, chair, presented the Intellectual Freedom Committee report (CD#19–19.2), including updates on materials challenges and censorship, hate crimes in libraries, and its new Selection and Reconsideration Policy Toolkit for Public, School, and Academic Libraries. A motion to adopt Net Neutrality: An Intellectual Freedom Issue passed. A second motion to adopt Visual and Performing Arts in Libraries: An Interpretations of the Library Bill of Rights also passed.
Robert Banks, acting chair of the Committee on Legislation (COL), presented the COL report (CD#20), including information about the White House FY2019 budget, the new ala.org/fundlibraries advocacy page, and net neutrality efforts,
ALA Washington Office Associate Executive Director Kathi Kromer provided an update on ALA's advocacy response to the White House budget—more than 5,000 emails were sent to members of Congress in the first 24 hours.
ALA Treasurer Susan Hildreth presented the treasurer's report (CD#13.1) with the FY2019 programmatic priorities and strategies for generating revenue and reducing operating expenses. A resolution to approve the programmatic priorities as the basis for the budget passed.
The Board Working Group reported that they were beginning to compile and process the forms filled out during Council II with ideas about the reorganization of ALA.
Councilor Laura Koltusky presented a resolution on socially responsible investing for the ALA endowment fund (CD#36). A motion to refer to the Budget Analysis and Review Committee and for BARC to report back at the Annual Conference in New Orleans.
Councilors Aaron Dobbs presented a resolution on addressing roadblocks to diversity in the leadership pipeline (CD#37). A motion to refer the resolution to BARC and the Committee on Diversity passed.
Other discussions centered on the FY2019 ALA budget and the effective use of time at Council meetings, but no actions were taken.
ALA Executive Director Mary Ghikas reported on the final registration totals for the Midwinter Meeting in Denver: 5,345 attendees and 2,691 exhibitors, for a total of 8,036 registrants. This compares with 8,995 registrants in Atlanta in 2017 and 11,681 registrants in Boston in 2016.