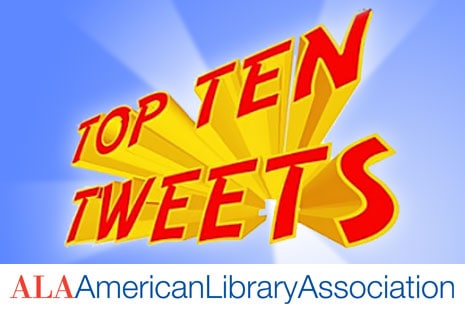 The last day of #alamw18 brought the YMAs, the closing session and the travel back home!
The morning began with the Youth Media Awards, which left everyone in the crowd cheering and crying over the winners and honorees.
It's happening! They're taking photos and making calls RIGHT NOW!! #alamw18 #alayma

— Abby Johnson (@abbylibrarian) February 12, 2018
https://twitter.com/sujeilugo/status/963202854495268864
It was awesome to get to present the YALSA Excellence in Nonfication award today, but it was extra special because Joan Atkinson was there. She's my inspiration. #alamw18 #alayma18

— Wendy Stephens (@wsstephens) February 13, 2018
I am SO PROUD of my committee's Printz winner and honors! These books are all truly superb, and I highly recommend you read and support them. These are all books I have hugged to my chest many times. @nina_lacour @JasonReynolds83 @angiecthomas @DHeiligman @lainitaylor #alayma pic.twitter.com/oAnLuk2gen

— Jenna Friebel (@jenna_friebel) February 12, 2018
https://twitter.com/byobrooks/status/963079616700194817
Then it was time to check out the last speakers, Gregory Mone and Bill Nye!
https://twitter.com/kjanek/status/963191497167331328
"Librarians help you learn to think". Bill Nye reflects on his library experiences and urges librarians to help people sort out information. #alamw18 pic.twitter.com/CcV3THkHO1

— Javier Garibay (@javweird) February 12, 2018
While some people were flying back home, a few lucky ones were driving back with impressive swag.
This is what happens when you go to a library conference and don't have to fly home! I think I am set for the rest of this year! @alamw #alamw18 #bibliophile #bookworm pic.twitter.com/GJMrhJc4ZG

— Tawnie Mizer (@tawnie_mizer) February 13, 2018
Finally, you're home, and you're wiped out—but still excited to show off all you've learned!
https://twitter.com/Madam_Pince/status/963264365939118080
Thanks for a great weekend, Denver and #ALA. Time to get back to our communities and create change. #alamw18 #libraries

— Matt Kovar (@matt4188) February 13, 2018
To #ALAleftbehind folks who participated in the #ymapjparty, we're excited you joined in on the #alayma!
My students thought I was a bit crazy today watching the #alayma streaming from my desk. 'It's like the MTV/ Academy/ Grammy/ you-fill-in-the-blank for books, kids!! I am nerding out over here!' #alamw18 #alaleftbehind #librarianproblems

— Shannon DeSantis (@MsD_Reads_vt) February 13, 2018
Check us out when we heard that CHARLIE AND MOUSE won the #Geisel award this morning! ❤️#alayma #alayma18 #alamw18 #YMApjparty @LaurelSnyder @CastletonES @SchodackCSD @jchevrierSCSD @earnaeagle pic.twitter.com/NUxm6T7WRF

— Stacey Rattner (@staceybethr) February 13, 2018