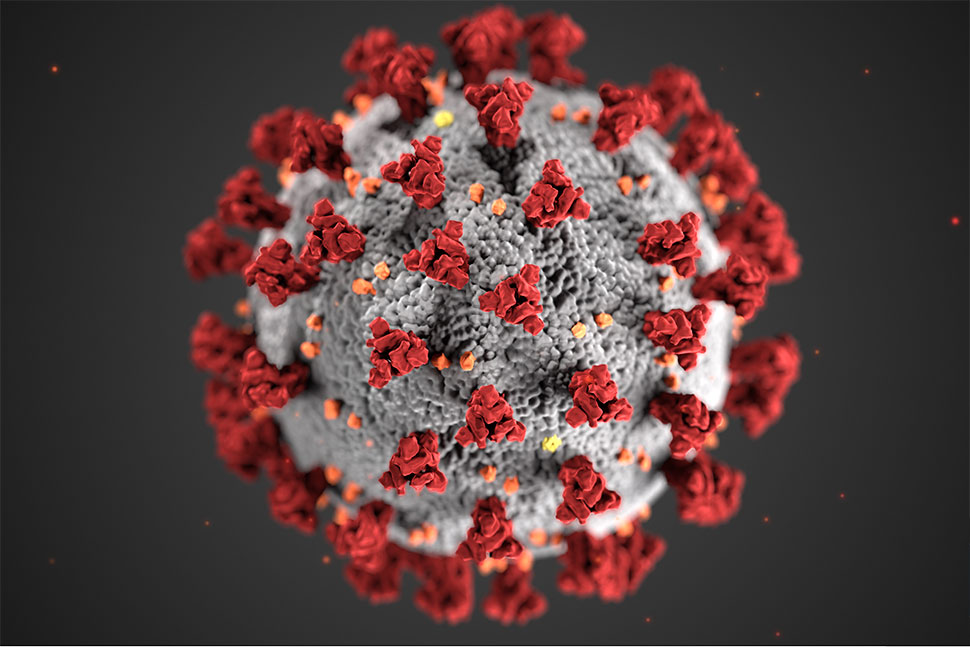 Originally published at Programming Librarian, March 19, 2020. 
Have you heard that essential oils or colloidal silver can cure COVID-19? Or that the virus was developed as a bioweapon in a lab? Have you received any messages that "a friend of a friend" has insider information that the nation is going into lockdown?
The coronavirus pandemic is rife with misinformation. Use your library's digital reach to help people sniff out fake news.
Misinformation runs rampant during times of unrest, and the COVID-19 pandemic is no exception. Your library may be closed to the public, but you can still help thwart misinformation by sharing media literacy resources via your website or social media channels.
But a word of warning: Try not to overload your social media followers—or yourself—with too much news.
"A good piece of advice is to go to a trusted source of information a few times a day, and otherwise, try to redirect yourself from reaching for your phones every time you get bored," says news literacy education consultant Michael Spikes. "That doesn't mean to put your head in the sand and ignore the warnings, but instead, get informed to make good choices and resist the urge to keep scrolling. It's a really good time to pick up a book instead."
"Constant monitoring of information can be really overwhelming," said Nicole A. Cooke, Augusta Baker Endowed Chair and associate professor at the University of South Carolina's School of Library and Information Science. "Be aware of your emotions. It's okay to be anxious, angry, or afraid. Stick with your trusted and verified sources of information that present measured, and not inflammatory, news."
With that said, below are resources that can help you and your patrons as you sort through the coronavirus news.
PolitiFact
The Poynter Institute's PolitiFact is a fact-checking website that uses a Truth-O-Meter to rate the accuracy of elected officials and others. The website debunks specific claims, such as a Facebook post that suggested MSNBC panelists stated that they "hope enough people die from coronavirus that it harms Trump's re-election."
For coronavirus coverage, check out "7 Ways to Avoid Misinformation During the Coronavirus Pandemic" and "We Answered Your Questions on Coronavirus Seasonality, Immunity and Transmission."
Snopes
Since 1994, Snopes has been investigating urban legends, hoaxes, and folklore. Today it's the oldest and largest fact-checking site online. In its thorough special report, "The Coronavirus Collection: Fact-Checking COVID-19," the website's investigators look into conspiracy theories, fake treatments, and more.
International Federation of Library Associations and Institutions
IFLA is a global voice of the library and information profession. Check out its downloadable infographic "How to Spot Fake News," with translations into dozens of languages.
NewsGuard
NewsGuard's journalists rate the more than 4,000 websites responsible for approximately 95% of the news and information consumed and shared online in the US, France, Germany, Italy, and the UK. Their Coronavirus Misinformation Tracking Center lists dozens of websites that they have identified as publishing false information about the virus.
Centers for Disease Control and Prevention / World Health Organization
In a one-pager, "Share Facts about COVID-19," the CDC debunks several rumors related to the disease. Also check out the WHO's downloadable and shareable "Myth Busters." (No, taking a hot bath will not prevent you from catching COVID-19.)
Civic Online Reasoning
Who's behind the information? What's the evidence? What do other sources say? These are the three questions posed as part of the Stanford History Education Group's Online Civic Reasoning curriculum; explore them in their many free lesson plans and assessments.
ALA
When it comes to coronavirus, misinformation can be inextricably tied to xenophobia. In "Libraries Respond: Combating Xenophobia and Fake News in Light of COVID-19," ALA offers resources for learning the facts about the virus and examples of how libraries are interrupting not only the spread of misinformation but also related racism and xenophobia.
More resources