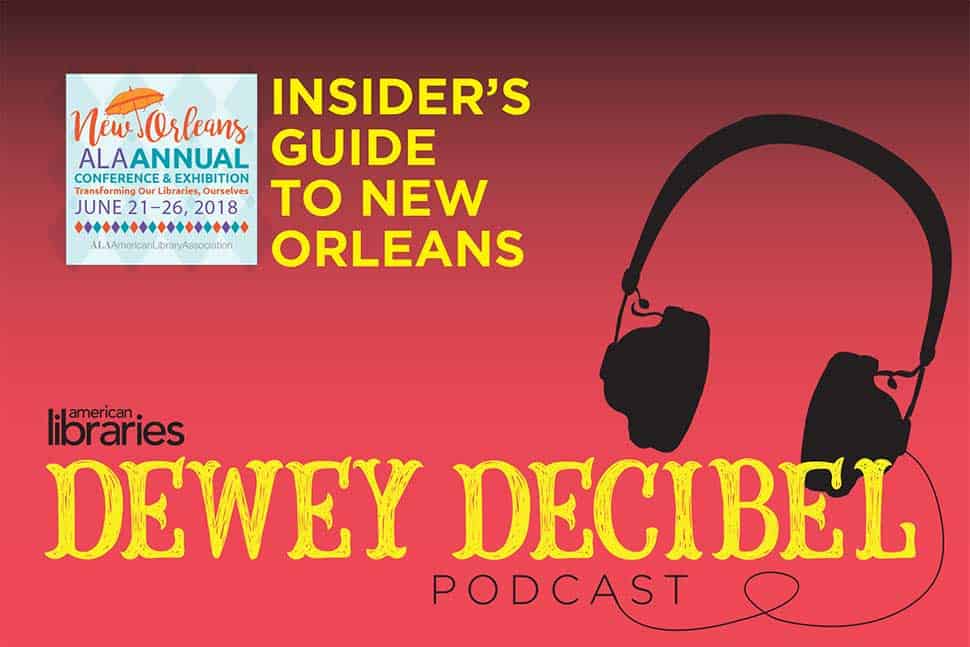 On Thursday, June 21, it begins: the American Library Association's 2018 Annual Conference and Exhibition in New Orleans. Thousands of librarians, library workers, book vendors, students, and scholars will descend upon the Crescent City for five days of programs, speakers, exhibit hall wanderings, and more. It'll be a packed, long weekend, but the action isn't limited to the confines of the Ernest N. Morial Convention Center. New Orleans is a city known for its pleasures, be it food, music, historical sights, or nightlife.
So what to do? Episode 27 features must-see and must-eat recommendations from two folks who know New Orleans well. First, American Libraries Associate Editor Terra Dankowski talks with David Slater, director of culinary development for famed New Orleans chef Emeril Lagasse's restaurants. David shares his favorite places to eat and drink in the city.
Next, American Libraries Associate Editor and Dewey Decibel host Phil Morehart speaks with Shellie Lister, a librarian and public relations and community coordinator at St. Tammany Parish Library, which produces an excellent podcast on New Orleans culture and literacy. Lister discusses the city's literary landmarks as well as some off-the-beaten-path sights to enjoy.
If you have feedback for the Dewey Decibel team, email deweydecibel@ala.org. Tell us what you like, what you don't like, or what you'd like to see us cover. Follow us on Twitter and leave us a review on iTunes.