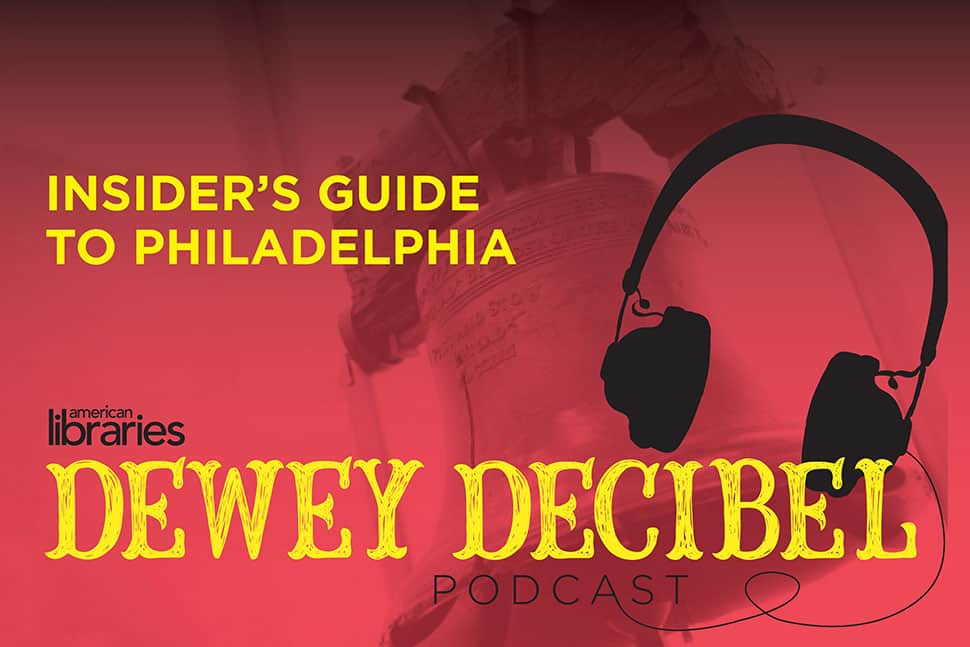 On Thursday, January 23, thousands of librarians and library workers will begin to descend on Philadelphia for the American Library Association's 2020 Midwinter Meeting & Exhibits. And they'll be searching for the best places to eat and things to do while visiting the City of Brotherly Love.
In Episode 46, Dewey Decibel explores what to see and where to eat during Midwinter. First, American Libraries Senior Editor and Dewey Decibel host Phil Morehart speaks with Linda August, reference librarian and curator of art and artifacts at the Library Company of Philadelphia, the oldest independent research library in the US cofounded by Benjamin Franklin in 1791, about Philadelphia's must-see cultural sights.
Next, American Libraries Managing Editor Terra Dankowski talks with Sarah Levitsky, marketing director at Reading Terminal Market, about where to find the best meals and hidden treasures at one of the largest public markets in the US.
For more events and speakers at the 2020 ALA Midwinter Meeting & Exhibits, check out the conference preview in American Libraries' January/February issue.
If you have feedback for the Dewey Decibel team, email deweydecibel@ala.org. Tell us what you like, what you don't like, or what you'd like to see us cover. Follow us on Twitter and leave us a review on iTunes.