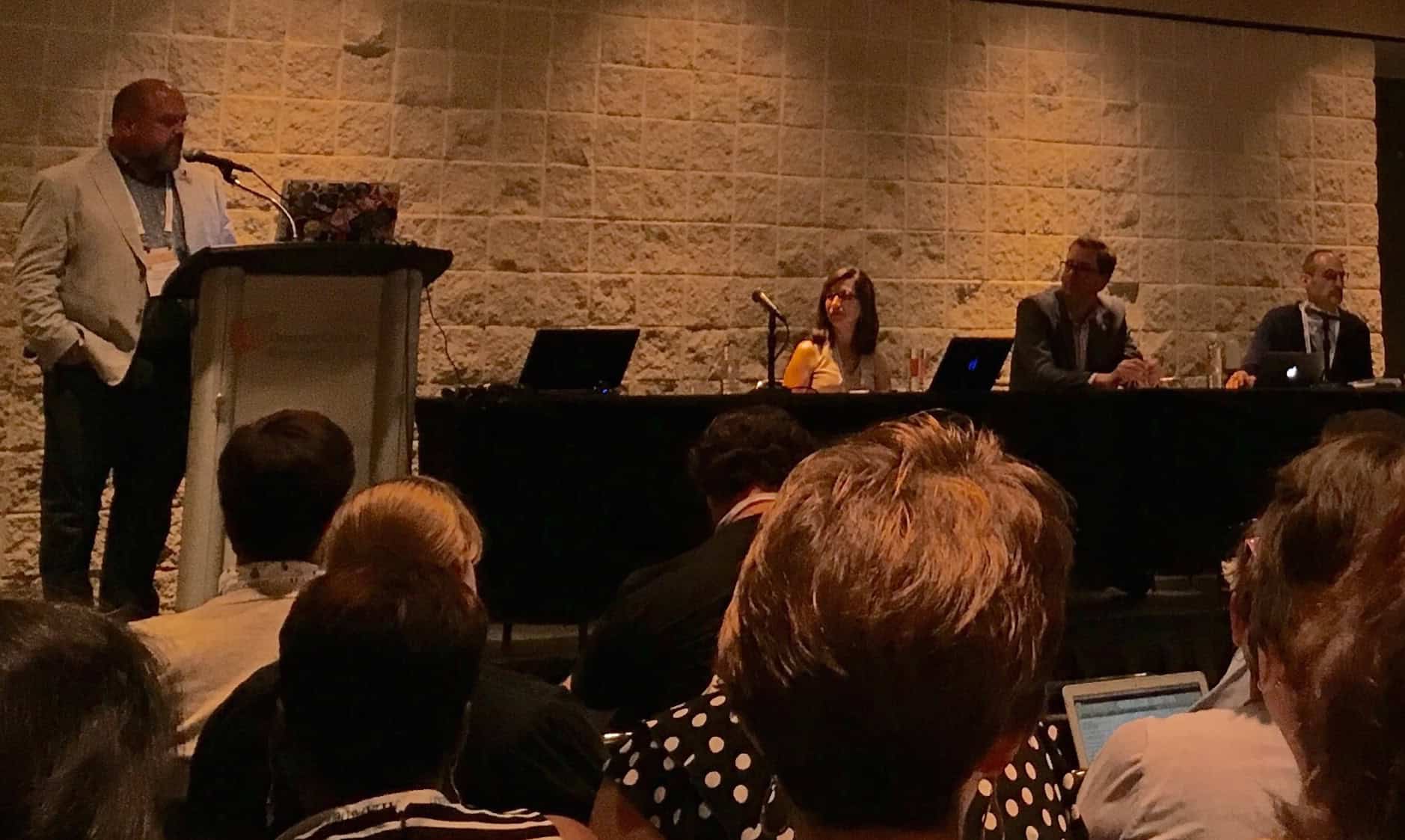 Room W110B was packed tighter than Disney's Bibbidi Bobbidi Boutique on the first day of summer vacation. Instead of magical pixie dust, RUSA chose Dave Cobb to turn everyday librarians into user experience designers, all with the click of his mouse.
"We tell stories in physical places," he said boldly, as photos of colorful museums and libraries splashed across the screen in perfectly timed clicks. As the Vice President for Creative Development of Thinkwell Group in Los Angeles, Cobb has spent years designing roller coasters and attractions for theme parks. "But people often say that I design roller coasters. No! I tell stories with roller coasters. Libraries are no different. We need to understand the user. Our audience has an audience."
Questions he suggested asking include, "What is unique about your location?" "Who is your audience, and what are their expectations of your library?" "How are you inviting your audience to take ownership of "their" library?"
In telling stories that utilize space, librarians can create an emotional resonance with patrons, thus inspiring them to tell their own stories. Suddenly the screen was filled with swimming metaphors: "Waders" are the largest audience, "swimmers" are most curious, and "divers" are the true fans. One should design spaces for all three types of users. Then, Cobb he added a new category of "mer-people," those who have been submerged too long. Which is probably how most librarians felt by this point after a long day of meetings and lugging around free books from the exhibit hall.
Thankfully, librarians John Blyberg, assistant director for innovation and user experience at Darien (Conn.) Library and Steven Bell, associate university librarian for research and instructional services at Temple University in Philadelphia, were on hand as responders to bring the topic back to shore.
"We need to be very intentional. Create passionate users. Who do you emphasize? Patron or librarian? Pay attention to the employees," Bell suggested. "Fix what is broken. Change can't just be at the circulation desk. You are all user experience designers."
See? No pixie dust needed. Thanks, RUSA.