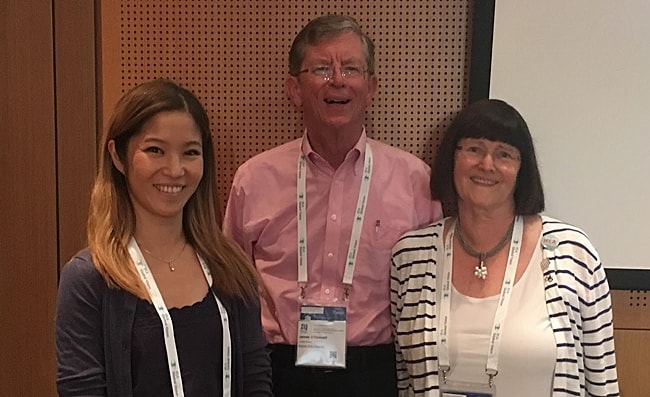 According to the United Nations, only 48% of the world's population uses the internet. What does this mean for the 52% who lack access? Presenters in the session "Offline Internet: Providing Access without Connection" tackled the problem of the global digital divide at the International Federation of Library Associations and Institutions' (IFLA) 2019 World Library and Information Congress in Athens, Greece, August 28.
This session, chaired by Ann Okerson, senior advisor on electronic resources at the Center for Research Libraries in Chicago, featured presentations by members of the Offline Internet Consortium: IFLA, Bibliothèques Sans Frontières (BSF), and Arizona State University (ASU). Presenters showcased initiatives and programs that bridge the digital divide by providing resources and access to networked information remotely.
Muy-Cheng Peich, deputy director of education and content at BSF, described how free, open source software can be downloaded by any mobile device to turn it into a hub to access the internet. Peich demonstrated projects and use cases of how the app connects those who lack internet access because of political, cultural, economic, or social reasons, including providing support to primary education in Burundi, having offline access to online educational content, and fostering legal literacy for migrants. The app's benefits include being open source, free, easy to install, compatible with any device, and using a single sign-on. The goal is to share content online and openly access it offline, particularly by rural and marginalized communities, she said.
Ahmad Ahmadian, business manager from NetFreedom Pioneers, appeared by video speaking about Knapsack for Hope, which provides such digital content as music, PDFs, and educational resources through satellite transmission. Subscribers can access online content through digital television, which is particularly helpful for those with limited internet access or living under censorship.
Jim O'Donnell, university librarian at ASU, provided an overview of various US library projects that promote digital inclusion, such as Wi-Fi hotspot and laptop lending programs, broadband access through TV white space, digital skill trainings, and community digitization programs. O'Donnell highlighted the Gigabit Libraries Network and its support for creating new access opportunities for rural communities.