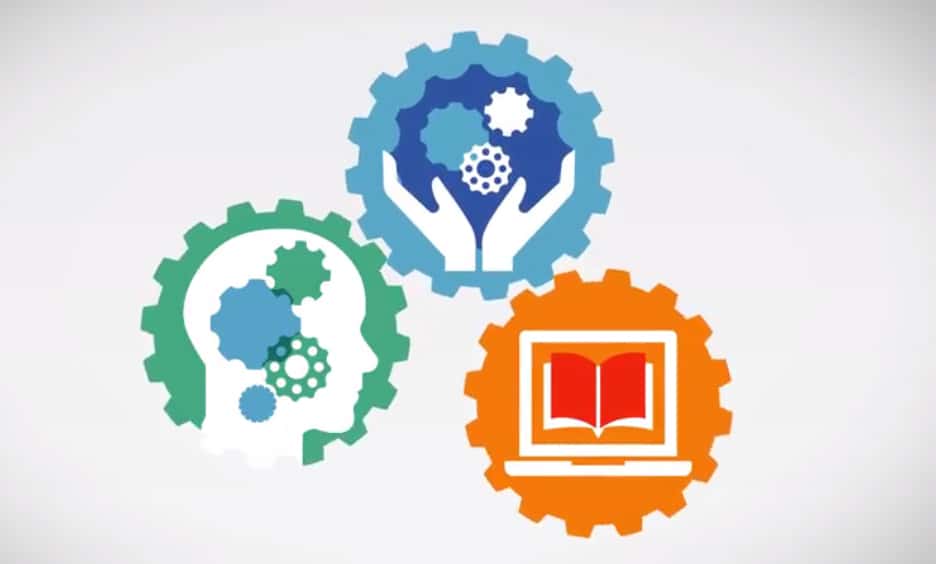 Day Two of the 2017 American Association of School Librarians (AASL) National Conference and Exhibition in Phoenix was devoted to the unveiling of the new National School Library Standards for Learners, School Librarians, and School Libraries. The updated Standards is the culmination of two years of work, including the formation of an editorial board in 2015 to assess the three existing Standards works (AASL Standards for the 21st-Century Learner, Standards in Action, and Empowering Learners); surveying more than 1,100 librarians; and having another 200 participate in focus groups. The result is a single, streamlined volume that allows librarians and educators to address and meet the needs of 21st-century learners.
"These Standards are a commitment to our future, our teachers, and our students," said AASL Executive Director Sylvia Knight Norton at the morning general session. "These are our Standards; these are your Standards." To illustrate the point, Norton had attendees who had worked on the editorial board stand up, followed by those who had been surveyed, then those who participated in the focus groups, Twitter conversations, and so on. By the end of this quick exercise, almost all of the hundreds in attendance at the general session were standing, showing how all have a stake in this new endeavor.
Marcia A. Mardis, associate professor and assistant dean of interdisciplinary research and education in the College of Communication and Information at Florida State University in Tallahassee, followed Norton with a history of the Standards from the 1960s to the present. She stressed that the current revisions were a natural part of the Standards' evolution, but they were also necessary because librarians wanted them based on feedback gathered.
All attendees at the general session received an AASL Standards Framework for Learners workbook. It proved to be crucial to understanding the flow and organization of the new Standards. Using the workbook as a guide, Mardis explained the new framework, which breaks down shared foundations and key commitments into six categories (inquire; include; collaborate; curate; explore; engage) and domains and competencies into four groups (think; create; share; grow). Within this crosshatched framework, librarians can find the keys to addressing all manner of learning styles and aptitudes.
Mary Keeling, district supervisor of library media services for Newport News (Va.) Public Schools and Implementation Task Force chair for the Standards, followed Mardis to explain how the new Standards can be implemented. She said that four personas of librarians at different stages in their careers and experience level and of three nonlibrarians were created to help users understand and eventually use the Standards in their schools.
Keeling admitted that adopting the new Standards may be a challenge, but it was worth the effort. "The implementation plan can be complicated," she said. "But we know it can be done because members wanted it."
To help librarians and educators at AASL 2017 understand the new Standards, concurrent sessions were held throughout the conference to introduce the updates and engage attendees. Broken down by related foundations (inquire and include; collaborate and curate; and explore and engage), the three sets of interactive sessions used group activities, real-world scenarios, and role playing to make the Standards alive and instantly relatable. Librarians at these sessions recognized familiar parts from past Standards, but were particularly excited about updates that stressed social responsibility, civil discourse, collaboration, and diversity.