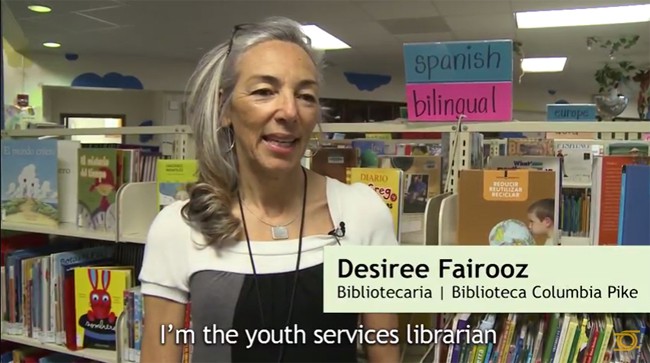 Librarian-turned-Code Pink-activist Desirée Fairooz, who was arrested after laughing during the confirmation hearing of Attorney General Jeff Sessions, can breathe easy following the decision by the Department of Justice (DOJ) to drop its case against her.
Fairooz was arrested on January 10 while attending the hearing. The former children's librarian laughed out loud when Sen. Richard Shelby (R-Ala.) said he believed that Sessions had an extensive record of "treating all Americans equally under the law."
As a result, she was forcibly removed by Capitol police, and while being dragged from the room, she yelled out that Sessions's voting record was "evil," among other things.
Her case went to trial earlier this year, and she faced up to a year in jail and $2,000 in fines. She was found guilty on May 3 of charges of disorderly and disruptive conduct, and obstructing and impeding passage on US Capitol grounds.
District of Columbia Superior Court Judge Robert Morin declared a mistrial in July, starting the whole process over.
Fairooz confirmed with American Libraries via email that DOJ prosecutors entered a nolle prosequi filing—meaning they are dismissing the charges—but with no explanation.
"I was always hopeful that the government would drop the case—I was ecstatic when they did," she said. "I dreaded the thought of going through the process of a second trial, so I was greatly relieved at this news."
News reports have noted that Fairooz rejected a deal to plead guilty with time served, but she said that information is misleading.
"The prosecutor (the third one to deal with my case), unbeknownst to me, only mentioned it to my attorney in the hallway outside the courtroom before my status hearing," she said. Fairooz explained that she was never formally asked to plead guilty and rejected the idea at her attorney's recommendation.
"(B)y that time I had invested a lot of time and money into seeing this through until the end, and because Judge Morin declared a mistrial the first time around, I was hopeful for a win," she said.
Fairooz said she's still unsure why the case was dropped but added, "I hope it's because laughter is constitutionally protected speech.
"The Huffington Post made the point that the judge said it was 'disconcerting' the prosecution told the jury that laughter was enough for a conviction, and that's why the judge threw it out," Fairooz told American Libraries. "So the prosecution would have had to concede the fact that I was wrongfully arrested (for laughing), but should be criminally prosecuted for objecting to my wrongful arrest."
Update: Quote corrected November 20, 2017.