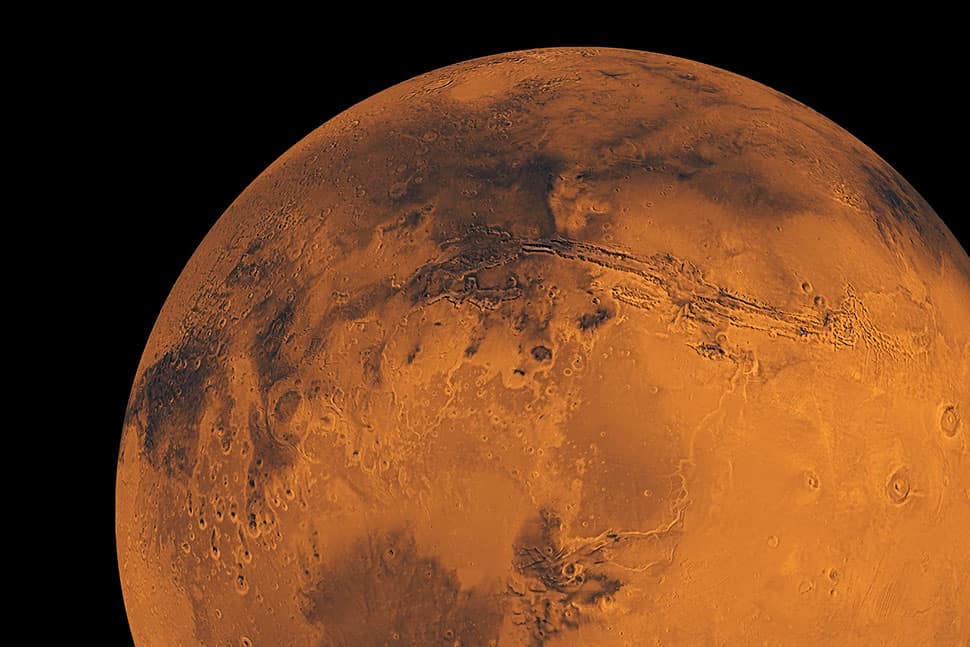 This year's Interactive and Convergence tracks at South by Southwest—held March 10–14 in Austin, Texas—highlighted how technology, government, science, style, and storytelling can inspire and enrich. As always, these conversations offer libraries the potential to leverage their position as a space for education, inspiration, and enrichment and development of new ideas.
At the "Humans, Robots, and Microbes: The Challenge of Mars" panel on March 10, NASA scientists Monsi Roman, Robert Ambrose, and Kimberly Hambuchen and National Geographic Mars miniseries producer Jonathan Silberberg discussed the challenges and opportunities that lie among microbes, humans, and robots in getting to Mars.
"Microbes are an incredible factory of harm," said Roman, microbiologist and program manager for the Centennial Challenges program at NASA's Marshall Space Flight Center in Huntsville, Alabama. But they can also do great work—helping us develop new medicines when we are far away from home, and perhaps cleaning up our new environment for human habitation.
"Mars isn't a weekend trip from home," said Ambrose, chief of the Software, Robotics, and Simulation Division at NASA's Johnson Space Center in Houston. And because of that, workhorse robots, such as rovers and other machines that could be predeployed, are important.
"If you're driving a machine farther than what you can walk, you're putting your life in its hands," he said.
That is where humanoid "robot caretakers" come in, said Hambuchen, deputy manager for the Human Robotic Systems project, also at Johnson Space Center. These humanoids could provide support for robots and humans, fixing broken robots, and filling in the gaps that single-purpose robots can't fill and that humans aren't capable of doing.
Where do libraries fit in all of this? In supporting and cultivating the pockets of creativity and innovation that the space program relies on indirectly.
We're not yet able to realize these aspirations with technology, said Hambuchen, and the only way we're going to get there is by tapping the power of the community—such as pulling in the expertise and ideas of "basement warriors" at national robotics challenges; working with students at universities; partnering with private industry, like NASA's partnership with IBM; and other unconventional means.
Libraries have also been a key source for inspiration over the years, and will continue to be, as repositories for our cultural artifacts. Our ideas about Mars and space travel in general have been shaped by the culture and our imagination, said Silberberg, from the concept of life on Mars in science fiction books, movies, and film to our thirst for adventure and exploration beyond our small corner of the universe.
We look to the stars—and Mars—he said, for "adventure, science, and survival."