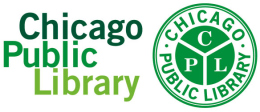 Chicago Public Library's (CPL) Maker Lab, a program that provides access to MakerBot 3D printers, laser and vinyl cutters, and other 21st-century technologies, has attracted the support of a corporate sponsor that will extend its life. A $150,000 grant from the Motorola Mobility Foundation, the Chicago-based communications company's philanthropic arm, will allow the lab to operate into 2015.
"Our Maker Lab has already served more than 42,000 visitors in just 10 months, and this gift from the Motorola Mobility Foundation and our foundation will allow us to offer thousands more patrons hands-on experience with the latest in 3D software and advance manufacturing technology," CPL Commissioner Brian Bannon said in an April press release.
CPL Deputy Commissioner Andrea Saenz tells American Libraries that the experimental lab, originally funded by a $249,000 grant from the Institute of Museum and Library Services, was launched in June 2013 with a six-month lifespan. Leftover funds allowed the library to keep the lab open through March 2014, and in December 2013, CPL was approached by Motorola with the additional funding that will extend the program through next June.
Saenz says "overwhelmingly positive" patron feedback prompted library staff to figure out a way to keep the lab running. In addition to the high-tech offerings, the lab also provides origami, flower arranging, and knitting classes, among others. Some of the programs combine a high- and low-tech mix, such as the recently added robotic knitting machines. "We're treating all creative activity as equal, so whether people are using paper to make a craft or using a computer to design something digitally, for us it feels like it gets at similar skills or problem solving," she notes.
Saenz says the library is continuing surveys to craft the Maker Lab model to fit patrons' needs. "It's a program that's evolving over time," she says. "Last year, we did popup maker weeks at six branch libraries to see if there was interest in the neighborhoods." The library will reach out to three more branches this year to gauge interest.
The lab also has created a connection between patrons and the City Colleges of Chicago, which offers courses and degrees in advanced manufacturing. "There's a real connection between the kinds of people who come in to do the digital work and those who may be the right fit for careers in digital manufacturing or advanced manufacturing," Saenz explains. Recruiters from the college have offered information sessions at the lab for those interested in taking the skills they've learned a step further.
Visit the Maker Lab online at chipublib.org/tag/maker-lab.