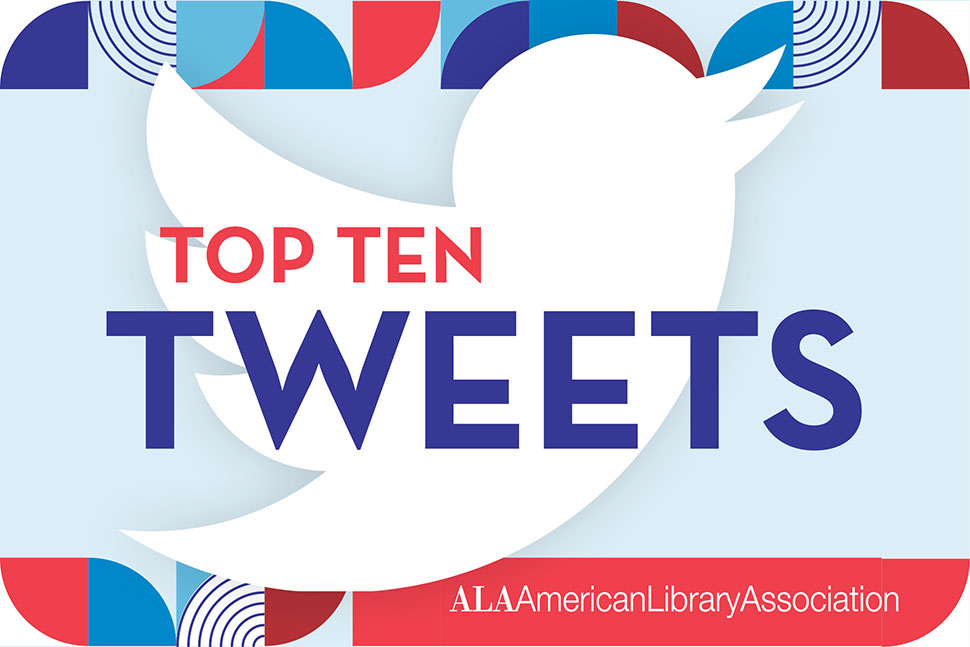 Welcome back to the last day of the top ten tweets!
We started off the day waiting in line for the Youth Media Awards.
I'm up and ready to head over to the #alamw20 Youth Media Awards. Yes, I'm early. I like it that way.

— Tom Bober (@CaptainLibrary) January 27, 2020
And then the awards began!
American Indian Youth Literature Award winners and honorees for young adults! Congrats @debreese @TashaSpillett @natashamdonovan @DawnEQuigley @CynLeitichSmith #alamw20 #ALAyma pic.twitter.com/PwhK19lJcv

— Aliza Werner (uh-LEE-za) (@alizateach) January 27, 2020
It was a HUGE privilege to serve on the ALA Israel Fishman Stonewall Nonfiction Award Committee this past year. Congrats to the winner (Saeed Jones) and 4 honor books–what I really love about this group is that each text asks us to read in a different and important way. #ALAMW20 pic.twitter.com/P9FDrdVYB3

— Lynne Stahl (@stynnelahl) January 27, 2020
Where we all collectively celebrated the first graphic novel to win the Newbery!(!!!!)
https://twitter.com/Boss_Librarian/status/1221805122193412096
For the few folks who were in meetings though, it was definitely a morning.
Must be the last day of #alamw20 , because I forgot to put in mascara, so did so in my seat at a session w my camera, and I am having this for breakfast… pic.twitter.com/TOpdFhf37J

— Mara Egherman, MA, MLIS (@mmegherman) January 27, 2020
After, we headed back to our rooms to nap/long lunch.
A post-ALA solo dimsum lunch. Just resting and reflecting on an INCREDIBLE weekend. Incredible in so many ways. ✨ Sending love to my Caldecott committee (we did the damn thang). #alamw20 pic.twitter.com/OLSS2XFw7J

— Alia Jones (@readitrealgood) January 27, 2020
….before heading to Chanel Miller's closing session, which inspired us all.
Chanel Miller: I loved the agency that came with a library card #alamw2020 #alamw20 pic.twitter.com/ePAfCMWWU8

— Carrie Shaurette (@LibrarianLove) January 27, 2020
A weekend of learning and growing as a librarian is done. Ending with Chanel Miller's interview and she made us a graphic novel! #knowmyname #alamw20 pic.twitter.com/KcJgKLByAK

— Laura B (@sand_bos) January 27, 2020
And after the YMAs and Chanel Miller, it was time for some sightseeing.
Today I learned: Philadelphia has over 3000 murals. I saw barely a fraction of them. #alamw20 pic.twitter.com/LFxtzQzNL6

— Lush (@librarian_lush) January 27, 2020
And it's finally a wrap! Now time to find out where to put all of these #alamw20 ARCs in your suitcase.
https://twitter.com/jwbookworm/status/1221871060523589632