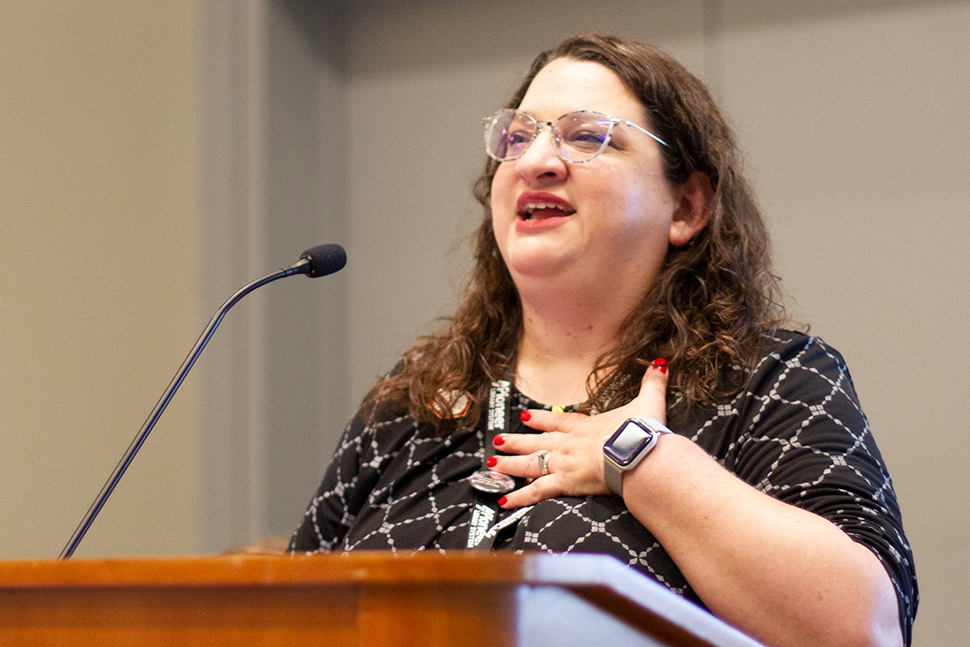 The road to financial empowerment begins with knowledge. That was the message at "Help Build a Community's Financial Well-Being," a June 27 program at the American Library Association's 2022 Annual Conference and Exhibition in Washington, D.C.
Patrons and students need guidance to navigate what can feel like an overwhelmingly complex financial landscape. And if the nation is to address its wealth inequality, libraries can help.
Moderator Kenneth McDonnell, financial education program analyst at the Consumer Financial Protection Bureau, gave an overview of a pilot project the US federal agency created to better understand the challenges libraries face in developing, conducting, and sustaining financial literacy programming.
The pilot selected six libraries from two states—Pennsylvania and Washington. Each library varied in type and size, from those in small communities to big cities to the suburbs.
Among the recommendations for libraries:
– Narrow the focus of financial literacy programming so it's less intimidating. For example, create a program on "How to apply for Medicare" or "How to reduce credit card debt," and avoid terms like "financial literacy" or "financial education," which are likely to draw less interest.
– Integrate content into popular existing programs, such as summer reading or cooking classes. In a cooking class, for instance, attendees can "Prepare a meal on a budget."
– Make financial literacy programming "an explicit part of someone's job," McDonnell said, "so that it doesn't get lost."
Rich resources
"There are so many free resources out there," said Emily Mross, business librarian and library outreach coordinator at Penn State Harrisburg and chair of the Reference and User Services Association's Financial Literacy Interest Group (FLIG). "There's really no reason to pay for financial literacy resources for your library."
Some resources she recommended:
At Penn State Harrisburg's Hanes Library, Mross started a personal finance book club almost three years ago. Titles she suggests: The Index Card by Harold Pollack and Helaine Olen; The 30-Day Money Cleanse by Ashley Feinstein Gerstley; and Bad with Money by Gaby Dunn.
Making a difference
"Make sure you have commitment from the top down," advised Aiden Street, associate director at Pioneer Library System (PLS) in Norman, Oklahoma. Embed these programs into your strategic plan and make sure your library board is aware of them. For PLS, this has meant integrating financial literacy into its signature Upward Mobility program.
The focus should be on outcomes (building skills and confidence), not outputs (measuring attendance), Street said. In other words, outcomes reveal the difference the library has made, whereas outputs capture only what the library has done.
"If you do get involved in financial literacy programming," she said, "you will make a difference in people's lives."
The power of partnerships
Rob Lesher, program manager at PA Forward, a statewide initiative of the Pennsylvania Library Association (PaLA), said the most important parts of his group's work has been building partnerships to bring in subject matter experts—like the Consumer Financial Protection Bureau—into its libraries to do programming. It allows PaLA's libraries to "speak in a unified voice when they do community advocacy," he said.
"Libraries can reach all members of a community … regardless of identity, background, and economic status," Lesher said. They're seen as being neutral because they are trusted "and foster diversity and inclusion because they are open to everyone."
Added PLS's Street: "These are life-changing programs."