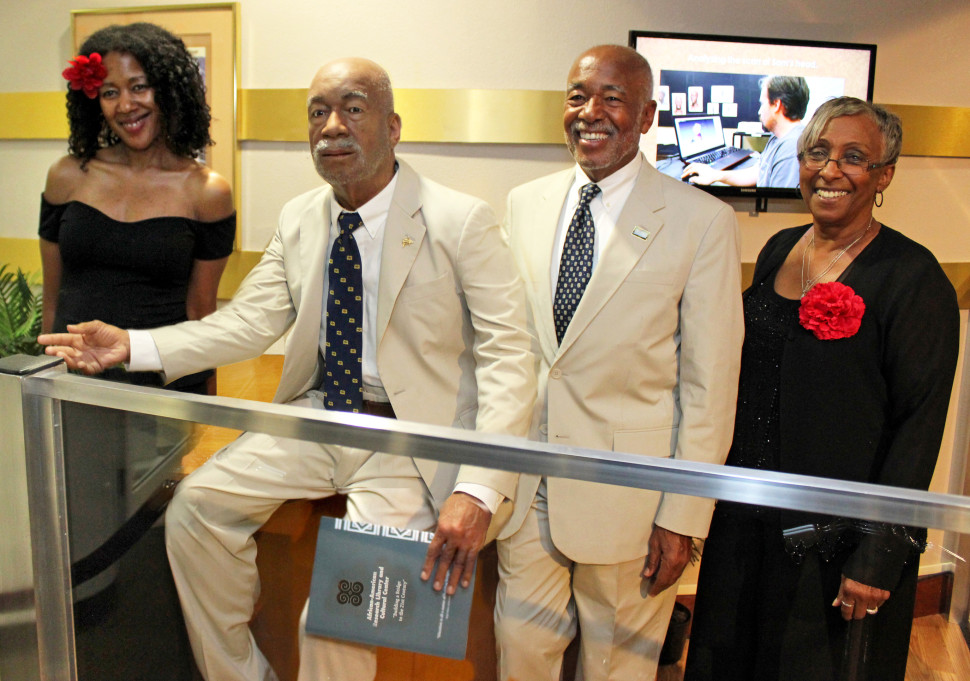 As patrons enter the African-American Research Library and Cultural Center (AARLCC) in Fort Lauderdale, Florida, they are greeted by a robot modeled after former Broward County (Fla.) Library Director Samuel F. Morrison. The sensor-activated replica—displayed in a 5,000-square-foot art gallery space—gives visitors insights into the library and local community.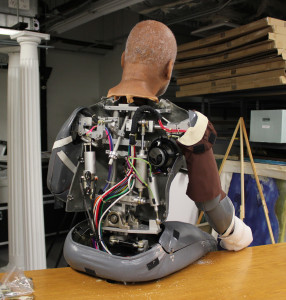 Morrison, who received his master's in library science at the University of Illinois at Urbana-Champaign, became director of the Broward County library system in 1990 and retired in 2003. As director, he began campaigning to build AARLCC, and in 2002, the 60,000-square-foot facility opened as a branch of Broward County Library. Its collection of books, artwork, photos, and other documents highlight black culture and history.
The animatronic—unveiled in May—relates to the library's history as well as information about Morrison. Some of the its key phrases, which were prepared by the library staff and edited by Morrison, include "I'm Sam Morrison, and it was my dream to see this library built" and "I see the African-American Research Library and Cultural Center as a bridge and a beacon. It is a symbol of hope—a span across cultures and a shining light for a world in which knowledge is the true power."
Morrison says he's grateful that his vision and efforts to build AARLCC resulted in what is a personal tribute to his legacy.
The animatronic cost $50,000 and was funded by the Greater Fort Lauderdale Convention and Visitors Bureau and Friends of AARLCC. It came to fruition after officials from the bureau approached the library and said they were interested in donating money to have an attraction available for out-of-state and international library visitors. Elaina Norlin, executive director at AARLCC and regional library manager for the Broward County Library, says the library initially wanted to have a hologram in the gallery space, but it was too expensive.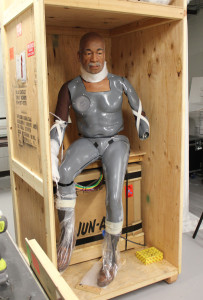 "And just the way things aligned at the time," Norlin says, "it was just more financially feasible. And we always knew, even if we did a hologram, it was going to be of Sam Morrison."
The robot was created by Garner Holt Productions Inc., which creates animatronics and other specialty items for theme parks, museums, shopping and dining locations, and other attractions. Its clients have included Disneyland, Universal Studios, NASA, and Coca-Cola.
To create the lifelike robot, Morrison traveled to California for a body scan and to have his voice recorded. Morrison says the body scan was completed over two days, requiring three hours each day. "My arms had to be shaved to the elbow, and I had to maintain a specific position of my hands, each in turn, for approximately 20 minutes each."
"I've been here for six years, and we've never seen him happier," Norlin says of the real Morrison, upon seeing his replica. "He was just grinning from ear to ear."
The reaction from the public has been positive as well.
"Sam was [at AARLCC] walking around," Norlin says. "And somebody was just watching [the animatronic and Morrison], and they start screaming like he's a rock star or something. They were like, 'Oh my gosh, there he is! He's a person!' Sam was smiling sheepishly. They see this in a gallery setting, and they now think he's a celebrity rock star, so that's cool."