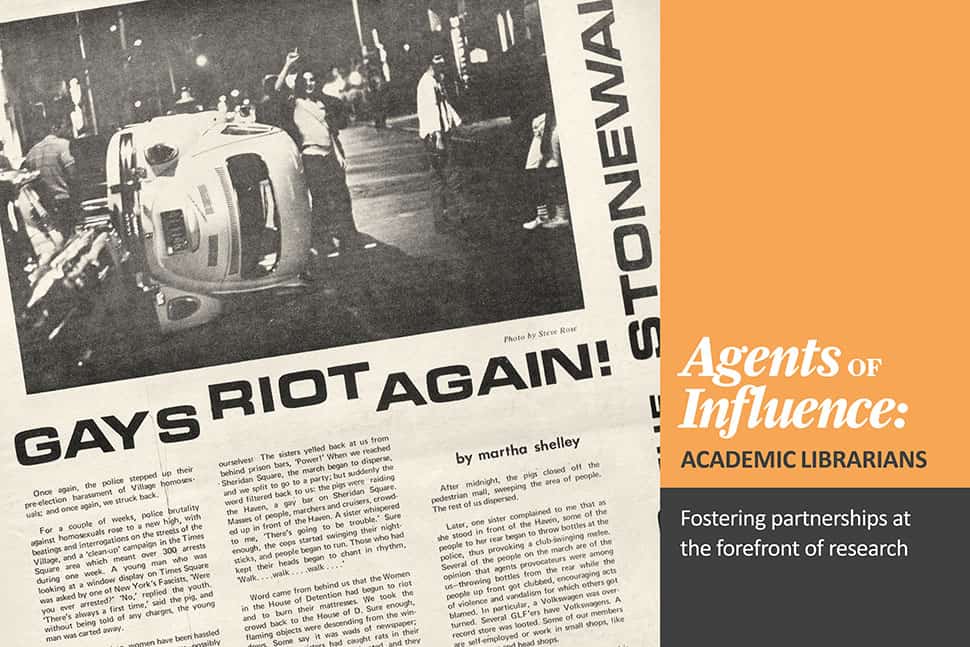 In this five-part series, American Libraries presents case studies and interviews with thought leaders looking at research trends in academic libraries. We'll be covering trends on the topics of social justice, information literacy, digital archives, faculty outreach, and new technology. We'll also explore how librarians build and grow relationships within the academic community. Our first post discusses research on social justice and gender issues.
Mark Ray Lockwood Jr., a third-year PhD student at University of Maryland, College Park, has been researching and writing about gender and sexuality issues since his undergraduate days as an English major. Lockwood was introduced to deeper research work through a class called Sex in the Archives at New York University, taught by Zeb Tortorici, associate professor of Spanish and Portuguese, and Marvin Taylor, director of Fales Library and Special Collections and curator for food studies and the arts.
"Dr. Tortorici helped me learn how to better articulate my project," Lockwood says. "I really knew nothing [about research] before his class."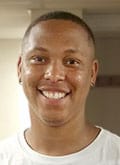 Much of Lockwood's current work for his dissertation on ethnicity and pornography involves digging through boxes at archives and museums, and while he likes being onsite, he recognizes that accessing databases and digitization of more archives could make for speedier and more quality research.
"Academic and college libraries have been supporting those kinds of critical conversations around social justice issues—gender and sexuality—for a long time," says Karen Munro, associate dean of libraries, learning, and research services at Simon Fraser University in Burnaby, British Columbia, and recently elected president of the Association of College and Research Libraries (ACRL). "We're starting to see more and more attention paid to the collections, what we collect, what our collection policies are, how accountable we are to our users, and also our digital collections in particular. Especially the ones we create and maintain."
Some researchers like Lockwood enjoy working in person at an archive. "Being able to sit with the materials helps me to process it better," he says. But the expense of travel to various libraries, difficulties of access, limited discoverability, and other challenges make librarians and researchers enthusiastic about increased digitization of collections.
Researchers are increasingly turning to databases like Gale's Archives of Sexuality & Gender to find original documents, photos, newsletters, and brochures that is not only easily accessible, but is the largest historical collection available in support of gender studies and sexuality. The Archives of Sexuality & Gender provides researchers with greater depth of information as they research major topics related to LGBTQ groups like the 50th anniversary of the Stonewall riots or the AIDS crisis. For example, within this three-part series, there are some 900 books that come directly from the Kinsey Institute archives, where Lockwood is conducting his current research.
"There are limits to these collaborations," says Liana H. Zhou, director of the Kinsey Institute Library and Special Collections in Bloomington, Indiana. She wants to protect donor anonymity and copyright for items in the collections while still making them as widely available as possible. That means letting graduate students "camp out" in the library in the summer, she says, and offering more items online of various collections.
Librarians are also freshening up old-school methods with innovative research ideas to attract students into social justice and gender topics. Munro notes that Jenny Ferretti, digital initiatives librarian at Decker Library at Maryland Institute College of Art, created a LibGuide of Beyonce's "Lemonade" in 2016 that has drawn lots of attention.
"She did a fantastic job of using a common tool—the LibGuide—to cover art, visual information literacy, popular culture, feminism and gender issues, and race, all in one place, in a way that was really accessible to students," says Munro.
Librarians continue to guide students and researchers on the reliability of primary sources, which have been carefully curated, compared with the sometimes dubious results of online search engines.
Safiya Umoja Noble, associate professor at UCLA in information studies and African-American studies and a scholar on the social application of algorithms, has highlighted how biased search results can be. In 2015, she spoke on the topic at an ACRL conference session. With her research, Noble raised an alarm about the demeaning results from Google searches for such terms as "black girls," leading the tech giant to change its algorithms to more meaningful results. "She has done amazing work in helping to raise our awareness, call to action around, increasing our education around, and raising our voices around these results," says Munro. "She has actually brought about quite substantial change."