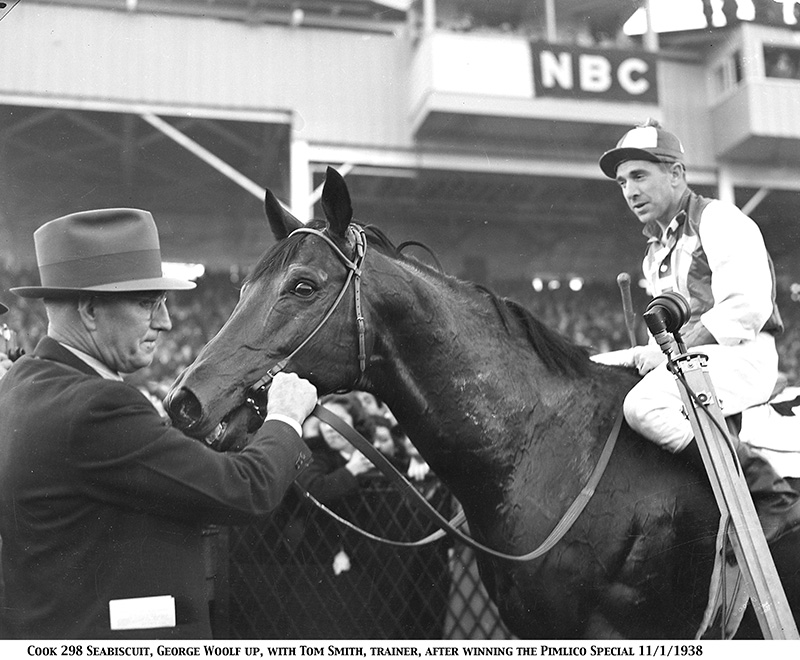 On Saturday, June 6, horse-racing enthusiasts will be tuning into the 147th Belmont Stakes, the third and final leg of the Triple Crown. While horse racing will be on the minds of many this weekend, the sport drives the staff year-round at Keeneland Library in Lexington, Kentucky.
"This is the job of my dreams," says Becky Ryder, director of Keeneland Library. Founded in 1939, the public research and reference library is one of the largest sources of equine industry information. It holds hundreds of thousands of thoroughbred-related books, articles, and photographic negatives, such as the Daily Racing Form's archives and materials on the famed racehorse Seabiscuit.
Ryder, who specializes in preservation, has worked at Keeneland Library since 2010. As a fan of horse racing and newspapers, she says the job was a marriage of both worlds.
"Preserving the history of this wonderful sport is just the most exhilarating job that I've ever had," she tells American Libraries.
Ryder says during big race dates, such as the Triple Crown and Breeders' Cup, the library receives about 30% more phone and email requests for statistics, articles, photos, and reference work. Requests come from journalists who want data for stories; nostalgic enthusiasts who want materials on derbies they saw decades ago; handicappers who want information; historians who are writing biographies of famous horses; bloodstock agents doing pedigree research; and potential buyers looking at breeding and training methods.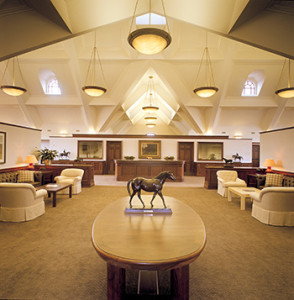 Ryder says Keeneland celebrates the Belmont Stakes with a party open to the public. The library serves Manhattan clam chowder, Italian meatball sub sandwiches, New York cheesecakes, and the signature drink of the Belmont Stakes, the Belmont breeze. Ryder says most of the staff is rooting for American Pharoah because they want to see the horse win the Triple Crown, a feat last achieved in 1978. (The other two Triple Crown races are the Kentucky Derby and Preakness Stakes.)
"Now that there's the Triple Crown bug, I expect there to be a big crowd here at Keeneland on Saturday," she says.
Overall, Ryder says the most exciting part of working at Keeneland Library has been seeing how it has made its collections more available.
"We've done that by automating our catalog, putting finding aids online, and creating more dynamic websites," she says. "I really enjoy that we've created the Keeneland Library Lecture Series, which has become very popular."
Launched in fall 2013, the lecture series features authors—such as Maryjean Wall, Milton Toby, and Paul Roberts—who have used the library's materials and showcases their research on topics like racecourses, architecture, and the history of horse racing in Kentucky.
For Ryder, seeing how the library has moved into the digital age and grown has been most rewarding. She says the job "puts together three of my passions: libraries in general, preservation in particular, and horse racing."