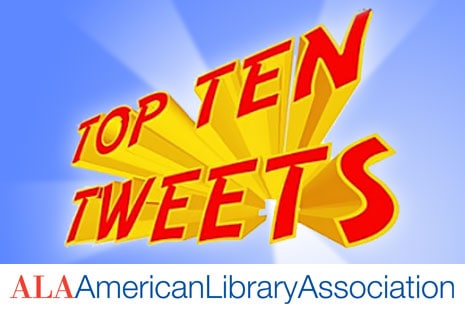 Sunday brought its A-game to #alamw17. From Kwame Alexander to US Rep. John Lewis to cheeseheads, you had no idea who you were going to see.
Kwame Alexander blew us all away with the importance of poetry, children's input, and books.
"Books are like amusement parks; sometimes you've got to let kids pick their ride."– Kwame Alexander, Newbery Medal winner #alamw17

— Kathy Mansfield (@akmansfield) January 22, 2017
Poems can change you, transform you – @kwamealexander #alamw17

— Jennifer Demas (@jenn5656) January 22, 2017
Books have a job to do. In between the pages we can discover ourselves and who we want to be. #alamw17 @kwamealexander

— Andy Plemmons (@plemmonsa) January 22, 2017
It was hard to avoid a football fan (or joke) with the Georgia Dome right next door.
I'm playing the game "who's in Atlanta for the NFL playoffs and who's here for #alamw17". It's a very easy game.

— Emily Powers (@emilykpowers) January 22, 2017
I have a feeling I'm not in library-land anymore #riseup #alamw17 #atl #falcons pic.twitter.com/pnYXyS3cQA

— Sarah Anne Brewer (@librarahanne) January 22, 2017
A football team will soon experience the agony of defeat.
We at #alamw17 are already familiar with the agony of the feet.

— Galen Charlton (@gmcharlt) January 22, 2017
How book nerds tailgate… @pageturnersblog @holyknit @its_Pixie @GeorgiaDome #tailgate #gbvsatl #enjoyatl #randomguy #alamw17 #booklovers pic.twitter.com/mzbXhVMO5V

— Wastepaper Prose (@wastepaperprose) January 22, 2017
The exhibit floor had a little bit more to offer than just ARCs today.
Librarian #fangirl moment… standing super close to @LibnOfCongress Carla Hayden @alamw. It's happened 4x now! #alamw17 @librarycongress pic.twitter.com/dn1HGRkWsQ

— Andréa Fernandes (@FrugalAndrea) January 22, 2017
This is the highlight of #alamw17 pic.twitter.com/9LkjbfJoo8

— Jené (@dolphinlvrr) January 22, 2017
Was great seeing the trail of star struck faces as John Lewis walked thru #alamw17 exhibit hall to his signing. #iwasone

— Joy Kim (@joykim) January 22, 2017
IT WAS THE BEST 1.5 SECONDS OF MY LIFE TODAY! #alamw17 pic.twitter.com/93O8ZDHlLQ

— Jessica Anne Bratt (@whimsylibrarian) January 22, 2017
https://twitter.com/kmariawrites/status/823277259431837698
Oh, and:
That part of #alamw17 when I panicked for a full 10 mins about my empty work email… then realized it's Sunday. I need a nap.

— Audrey Barbakoff (@The_Bookaneer) January 22, 2017
P.S. The #alayma / #ymapjparty is the best thing about being #alaleftbehind.
#ALAYMA eve: the only time all year i look forward to getting up early #alamw17 #alaLeftbehind #ymapajamaparty

— emily fardoux (@emdoux) January 23, 2017