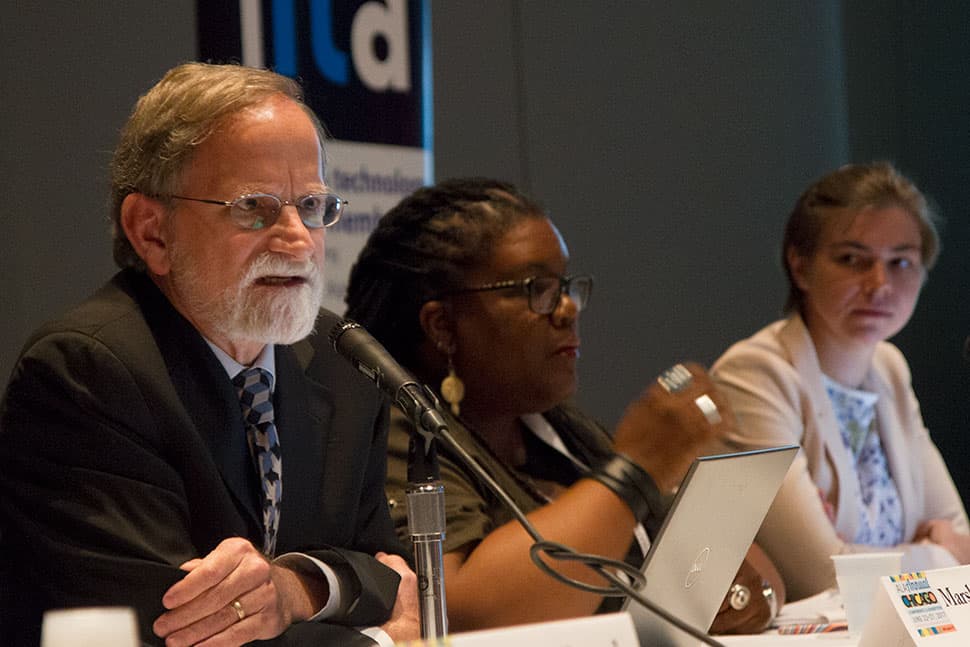 LITA's annual Top Technology Trends panel presents the current and future technology that will be affecting library services for years to come. This year's session included perspectives from resource sharing (Veronda Pitchford, director of membership development and resource sharing, Reaching Across Illinois Library System), public libraries (Emily Almond, director of IT, Georgia Public Library Service), library consultants (Marshall Breeding), European libraries (Vanessa Hannesschläger, researcher, Austrian Centre for Digital Humanities) and academic libraries (Tara Radniecki, engineering librarian at the University of Nevada-Reno). As an academic engineering librarian, I was drawn to Radniecki and her portion of the panel on makerspaces.
"Makerspaces should meet the needs of your patrons and be built around your budget and staff," shared Radniecki. 
Here are some other helpful tips she shared regarding managing makerspaces:
Fees are fine. Some libraries cannot comprehend a makerspace model that charges anything, even if they are offering services that commercial services like Shapeways offer at a sizable profit. Radniecki's library charges a nominal cost for 3D printing services to recoup material costs and cover printer maintenance. The library is not profiting off of these fees—they simply counter the cost of consumables.

Know the cost per use. If a 3D printer costs $15,000 including a maintenance package, some librarians will ignore that hardware and move on to the $500 Makerbot. However, the Makerbot may break more often and become obsolete faster. Instead of scoffing at the high price of the first printer, consider assessing the cost per use of a high-end printer over its expected lifespan. (As comparison, Radniecki's library has had its printer and maintenance package for 5 years.)
Support all types of makers. Makerspaces and 3D printing go hand-in-hand in the mind of the library. However, makers use a wide variety of hardware including lathes, sewing machines, 3D cameras, green screens, virtual reality headsets, soldering irons, vinyl cutters, and the software that supports this technology. If you already have a 3D printer or are not sure a 3D printer is right for your organization, consider different maker technology like sewing machines or virtual reality equipment.   
What's your why? Sometimes, librarians get attracted to a cool idea and immediately begin discussing how to implement it. However, Radniecki shared some good advice from her director whenever something new is proposed; ask yourself "what is your why?" Are you serving a patron's need or just following a library trend? Are you enhancing your institution's impact or trying to be first among libraries with the new technology? Libraries should always be reflecting on the purpose behind technology implementation.
Create a local network. A makerspace should not exist in a library vacuum. With all the competencies that are required to support the makerspace, a library can easily fall behind on properly supporting its technology. Instead of providing all of the technology and services, create a network so you are not duplicating services and have partners to point to when a patron is in need. Radniecki provided the example of a plasma cutter as a potential purchase for their makerspace. However, a local makerspace in Reno, a metropolitan area of 500,000 people, already owned a plasma cutter. Radniecki had to ask herself if a community of that size really needed two plasma cutters. The answer was no.