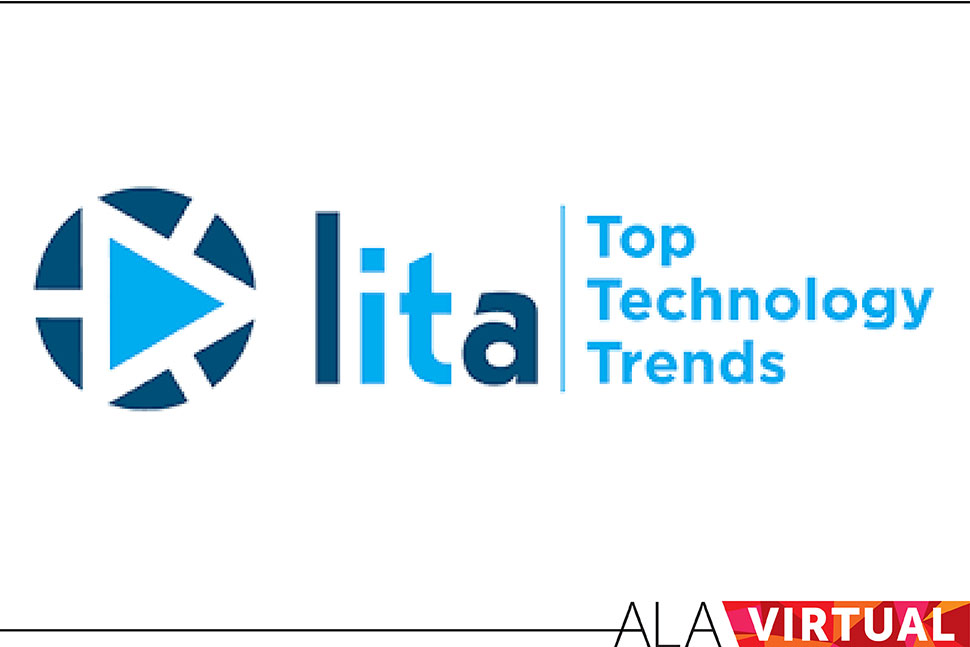 In just a few short months, the COVID-19 pandemic has completely upended how libraries and library workers provide services. Hosted by the Library Information Technology Association and moderated by Tammy Wolf, director of online strategy at Arizona State University, the Top Tech Trends session at ALA Virtual focused on three technology topics deeply ingrained in library values and greatly affected by the pandemic: privacy and security, digital inclusion and access, and programming.
Privacy and security
Jeremy Kurtz, director of systems and security at Arizona State University (ASU) in Tempe, said that as an important part of privacy, information security is important to manage. Kurtz recommended that libraries use the Center for Internet Security's 20 controls and resources. But, he added, vendor management is also vital. Just because everything is moving to the cloud doesn't mean you don't need to manage security. For example, at ASU, his team reassesses a vendor's security model every time it renews a contract.
Alison Macrina, director of the Library Freedom Project, says the pandemic is leading to new so-called solutions that give more power to technology companies through surveillance. She pointed to what she called "medical security theater," that is, biometric surveillance, fever detection devices, and other forms of profiling that in her view don't work as advertised and may lead to a false sense of security. She also discussed physical security, which is often overused in Black and Brown communities to enforce social distancing.
Macrina mentioned productivity surveillance products that collect location and attention tracking data from workers or log workday activities for both remote employees and "essential" workers at places such as Amazon warehouses. She said these products prioritize tech solutions over human solutions and are normalizing a dystopia that she predicts will stick around long after the pandemic is over, similar to the provisions of the Patriot Act that librarians opposed in 2002.
While Macrina agreed that it's important to make sure people aren't coming to work sick, she added that Amazon, for example, is using heatmap technology that claims to track fevers to crack down on labor organizing instead. Public health officials are not asking for this kind of tech, she noted. Instead, they are asking for more human-based solutions, such as increased testing and phone trees for contact tracing.
Matthew Hunter, digital scholarship librarian at Florida State University Libraries in Tallahassee, discussed the mission creep of products like proctoring software, which can be used to film unsupervised exam rooms looking for behavior it deems suspicious or to scrape browser history from student laptops. Libraries are well positioned to advocate for students (who may be unaware of their rights in these situations) and examine vendors' privacy policies.
Hunter also advised avoiding productivity-tracking "tattleware" in favor of emphasizing the human element of managing employees remotely. "If you are a manager, reach out to your people, be kind," he said.
Digital inclusion and access
Laura Cole, director of BiblioTech, an all-digital public library in San Antonio, said the impact of the digital divide really hit home as the library closed when the pandemic started. Her staffers wanted to provide in-home training to employees to be able to work from home, but many employees didn't have internet access, and some didn't have home computers. BiblioTech was able to solve the problem by using the hotspots it had been circulating to patrons, but, Cole said, "you can't solve digital inclusion by hotspotting it away."
Liz Sundermann, virtual and media services manager at Baltimore County (Md.) Public Library (BCPL), says her library addressed access needs during the pandemic by installing exterior Wi-Fi around the building and in their bookmobiles, which drove to food distribution centers and COVID testing facilities.
BCPL also found several ways for staff working from home to provide meaningful work that served the community. "Everyone wants so badly to connect with our customers," Sundermann said. Solutions included chat and video reference providers, text and email, Discord services to reach teens, and LibChat, which features Zoom integration.
Remote programming
Two staff members of St. Johns County Public Library System in St. Augustine, Florida—Lisa Calvert, virtual services librarian and marketing coordinator, and Alexandra Phillips, assistant branch manager and youth services librarian—shared their tips for moving programming online quickly.
Start by adapting the programs you already have, they urged. SJCPL's first remote programs were its storytimes, but the library moved into adult programming the following week and learned as it went along. "It doesn't matter if it's not perfect," said Phillips.
Calvert added that it's OK to experiment and be flexible. Not everyone on staff will be comfortable live-streaming a program, so be prepared to record events to post later. She also recommended treating your social media channels like a service desk. SJCPL temporarily added another person to the programming team to help with answering comments.
"We had a really straightforward message—stay connected with us—and we used it everywhere," Calvert said.