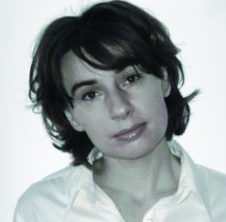 Dealing with business models and understanding the multitude of pricing options available is the most complicated—and controversial—part of ebook acquisition. It requires a constant monitoring of policies and business practices that continually change because of industry mergers and technological advances that enable companies to frequently upgrade their purchasing plans. Pricing options are usually not explained at length on vendor websites, so librarians need to take a proactive approach and explore viable alternatives.
Here is a sampling of typical business model questions a vendor sales representative may encounter:
Is this a subscription platform or purchase-to-own business model?
If I choose to purchase ebooks to own, are there annual access fees associated with using the platform?
Can they be waived if a certain number of ebooks are purchased in advance?
If I opt for a subscription package, what happens to the content after my contract expires?
How frequently will my library be invoiced?
Can I view the product before purchasing (and without needing to sign up for an institutional trial)?
What digital rights management policies should I be aware of?
What about embargos?
How long will my library need to wait before it can offer bestselling titles?
Although publishers don't wait as long as they used to in releasing e-versions of print titles, some still impose an embargo period before ebook versions are available for library lending.
Many ebook vendors charge the cost of a print title plus a certain percentage for the ebook, so librarians will want to find out what the cost of each ebook is in relation to its print counterpart. They will also want to know the prices for single use, multiple use, and unlimited use of each ebook.
Patron-driven acquisition (PDA) is one of the most talked-about models for acquiring ebooks in academic libraries. Offered by both publishers and aggregators, the PDA model is fairly straightforward: Ebook purchases are triggered based on traffic and patron interest in particular titles. This business model guarantees that only the content that gets used gets purchased. Although it is still not common, some vendors (including 3M) have begun experimenting with a PDA option for public library customers.
Short-term loans (STL) may be a good solution for librarians looking to obtain access to content they wouldn't otherwise be able to afford. STLs are similar to the PDA model in that patron demand ultimately drives how the library spends its budget. The key difference is that STLs are rental agreements, not contracts for ongoing access.
Here are 20 factors to consider when choosing ebook platforms:
one user/one book model
purchase-to-own option
subscription option
the STL model
the PDA model
free viewing period (for PDA)
perpetual archive fee
title cost relative to print cost
minimum commitment
interlibrary loan
invoicing intervals (monthly, quarterly, yearly)
DRM policies
use of content via classroom projection devices (for example, interactive whiteboards)
annual maintenance fee
free trials (length)
pay-per-view option
availability of prebuilt subject collections
consortial purchasing
approval plans
embargo period
Access policies vary widely. They are not always set in stone, so be sure you know the vendor's terms.
MIRELA RONCEVIC is an independent writer, editor, content developer, and author of the April 2013 Library Technology Report, "E-Book Platforms in Libraries."