ALA's Annual Conference and Exhibition makes its long-awaited return to San Francisco June 25–30. In addition to coming back to the popular venue for the first time since 2001, the conference will offer librarians a host of professional development opportunities and new ideas to help shape the future of libraries.
Annual will also feature a full slate of author programs, award presentations, special events, and other activities. This preview offers a small sample. For a complete listing, visit alaannual.org.
Conference highlights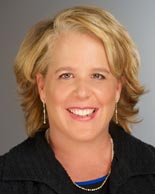 The Opening General Session, on Friday, June 26, 4–5:15 p.m., will feature Roberta Kaplan, the litigator who helped invalidate a key section of the Defense of Marriage Act (DOMA). On the second anniversary of the Supreme Court decision that struck down the law that blocked federal recognition of gay marriage, Kaplan will offer insights into how DOMA was defeated, how laws get overturned, and how change can be made through the legal system.
The ALA Awards Presentation will take place Sunday, June 28, 3–3:30 p.m., followed immediately by the ALA President's Program, 3:30–4:30 p.m. ALA President Courtney L. Young will introduce Sarah Lewis, an art historian, critic, writer, and cultural powerhouse who has served on President Obama's Arts Policy Committee. Lewis's TED talk "Embrace the Near Win," in which she urges her audience to recognize the power of failures in their lives, was selected as one of TED talks' most powerful ideas of 2014.
The Association for Library Service to Children (ALSC) Newbery-Caldecott-Wilder Awards Banquet will take place Sunday, June 28, 5:30–11 p.m. This annual celebration honors the authors and illustrators of the Newbery and Caldecott medal-winning and honor books, as well as 2015 Laura Ingalls Wilder Award winner Donald Crews. Preregistration is required; tickets are $94.
The Coretta Scott King Book Awards Breakfast on Sunday, June 28, 7–9:30 a.m., honors 2015's best African-American authors and illustrators of books for children and youth and includes the Coretta Scott King–Virginia Hamilton Award for Lifetime Achievement. Tickets are $62; tables may be reserved with bulk ticket purchases in groups of 10.
The Closing General Session will take place Tuesday, June 30, 9:30–11 a.m.
The Inaugural Brunch, Tuesday, June 30, 11:30 a.m.–1:30 p.m., will include food and entertainment as Courtney L. Young passes the gavel to 2015–2016 ALA President Sari Feldman. New division presidents will also be introduced at this event. Tickets are $60 in advance or onsite.
Featured speakers
The Auditorium Speaker Series, sponsored by publishers, brings prominent authors, celebrities, and thinkers to Annual Conference every year. This year's lineup includes: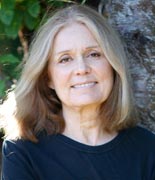 Saturday, June 27
8:30–9:30 a.m.
Writer, lecturer, editor, journalist, social and political activist, and self-described "hope-aholic," Gloria Steinem became nationally recognized as a leader and spokeswoman for the feminist movement in the late 1960s and early 1970s. She will talk about the path that led her there, including a challenging childhood and a short stint as a Playboy Bunny.
Saturday, June 27
10:30–11:30 a.m.
Award-winning Saudi Arabian film director and screenwriter Haifaa al-Mansour's first feature-length film, Wadjda, won the Best International Feature Audience Award at the Los Angeles Film Festival, among other awards. It's also the first feature-length movie filmed entirely in Saudi Arabia and the first feature by a female Saudi Arabian director.
Saturday, June 27
noon–1 p.m.
Sarah Vowell—journalist, essayist, NPR commentator, and New York Times bestselling author of nonfiction books on American history and culture—will talk about (among other things) her humorous and perceptive account of the Revolutionary War hero, the Marquis de Lafayette.
Saturday, June 27
3:30–4:30 p.m.
Actor, author, humorist, and woodworker Nick Offerman—best known for his role as Ron Swanson on NBC's Parks and Recreation—promises attendees plenty of laughter. He is author of the New York Times bestseller Paddle Your Own Canoe: One Man's Fundamentals for Delicious Living and the forthcoming Gumption: Relighting the Torch of Freedom with America's Gutsiest Troublemakers.
Monday, June 29
8:30–9:30 a.m.
In "From Cover to Screen—Books to Movies," Joshua Davis, author of Spare Parts, will be joined by Rick Jacobs, producer of the film adaptation of the book, and esteemed film critic David Thomson to talk about the book, the movie—which tells the story of four undocumented Mexican teenagers competing in a high-tech underwater robot competition against teams from elite universities—and how movies are judged and reviewed. This session is also United for Libraries President Christine Lind Hage's President's Program.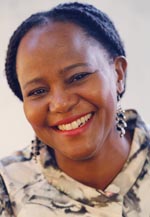 Monday, June 29
10:30–11:30 a.m.
Born in Haiti, Edwidge Danticat immigrated to a Haitian-American neighborhood in Brooklyn at age 12. Her disorientation in her new surroundings saw her turn to literature for solace, and two years later she published her first writing in English in a citywide magazine written by teenagers. Her first novel, Breath, Eyes, Memory, was an Oprah Book Club selection, and her second book, the story collection Krik? Krak!, made her the youngest National Book Award nominee ever.
Monday, June 29
noon–1 p.m.
One of America's "most influential Hispanics," according to People en Español, Sonia Manzano—best known for her role as Maria on Sesame Street—has won 15 Emmy Awards for her television writing and was twice nominated for an Emmy as best performer in a children's series. Becoming Maria, Manzano's latest book, is her coming-of-age memoir, the remarkable story of a loving but troubled family and of the child who grew up to become a TV star.
Division presidents' programs
ALA's division presidents host inspiring thought leaders in their Presidents' Programs at every Annual Conference. In addition to United for Libraries President Christine Lind Hage's President's Program, featured on page 35, this year's slate of divisional Presidents' Programs include:
Saturday, June 27
10:30 a.m.–noon
Association of College and Research Libraries (ACRL) President Karen A. Williams will welcome Thomas Hoerr, author of Fostering Grit, and OCLC Research Scientist Constance Malpas, who will discuss how ­library staff at all levels can develop a growth mind-set to approach the demands of new roles and the rapidly evolving education landscape.
Saturday, June 27
10:30 a.m.–noon
Library Leadership and Management Association (LLAMA) President ­Diane Bruxvoort's President's ­Program will feature Art Barter, founder and CEO of Servant Leadership Institute.
Saturday, June 27
11:30 a.m.–12:30 p.m.
American Association of School Librarians (AASL) President Terri Grief hosts Eli Neiburger, deputy director of Ann Arbor (Mich.) District Library. Neiburger will challenge attendees to think about what they do and why they do it, about what changes are coming in the library world, and about how they can transform learning for their students.
Saturday, June 27
4–5:30 p.m.
Reference and User Services Association (RUSA) President Joseph A. Thompson Jr. will host a thoughtful discussion on the intersection of technology and society with technology expert danah boyd. She is a visiting professor at New York University's Interactive Telecommunications Program, a faculty affiliate at Harvard's Berkman Center, principal researcher at Microsoft Research, founder of Data and Society Research Institute, and author of It's Complicated: The Social Lives of Networked Teens.
Sunday, June 28
10:30 a.m.–noon
Association of Specialized and Cooperative Library Agencies (ASCLA) President Kathleen Moeller-­Peiffer's President's Program will feature Charlene Li, an expert on leadership, strategy, social technologies, interactive media, and marketing, and author of the New York Times bestseller Open Leadership.
Sunday, June 28
3–4 p.m.
Library and Information Technology Association (LITA) President Rachel Vacek welcomes Louis Rosenfeld, who has been instrumental in helping establish the fields of information architecture and user experience, and in articulating the value of librarianship within those fields.
Monday, June 29
10:30 a.m.–noon
Association for Library Collections and Technical Services (ALCTS) President Mary Page hosts Maryanne Wolf, director of the Center for Reading and Language Research at Tufts University. Wolf will explore the transition from a literature to a digital culture, the beauty and threats of the digital milieu on the next generation of readers, and the role of stewardship played by the library in the preservation of deep reading in our culture.
Monday, June 29
10:30 a.m.–noon
Young Adult Library Services Association (YALSA) President Christopher Shoemaker's President's Program will be the Shark Bowl, an opportunity for library staff who work with teens to pitch their ideas for developing digital literacy skills to a team of technology experts—Susan Del Rosario of Tutor.com, Crystle Martin of the University of California, Irvine, K-Fai Steele of the National Writing Project, and David ten Have of Makey Makey—for feedback and the chance to win cash and technology prizes.
Monday, June 29
1–2:30 p.m.
Award-winning author and illustrator Melissa Sweet and Reading Is Fundamental Vice President of Literacy Services Judy Cheatham will keynote the Association for Library Service to Children (ALSC) Charlemae Rollins President's Program, hosted by ALSC President Ellen Riordan. Sweet and Cheatham will explore libraries' role in innovative implementation of programs and services that support the Common Core State Standards.
Building the library of the future
Libraries have focused intensely on transforming themselves to meet current and future community needs for several years. ALA's Center for the Future of Libraries is sponsoring several programs that will provide tools and inspiration to help attendees make these changes in their libraries.
Saturday, June 27
10:30–11:30 a.m.
In the wake of a June 2008 flood that swept through Cedar Rapids, Iowa, a visionary group realized that the flood's destruction provided an opportunity to radically reimagine the library's role in the life of the community. "Learning from the Participatory Library at Cedar Rapids Public Library" will include a panel discussion among library staff and the architects who designed the new Cedar Rapids Public Library.
Saturday, June 27
1–2:30 p.m.
In "Because Innovation Is a Literacy," Pima County (Ariz.) Public Library's Idea+Space founder, Lisa Bunker, and innovation coaches from LeadLocal will teach "lean startup" techniques that can create transformative library programming for all ages.
Monday, June 29
10:30–11:30 a.m.
Attendees will learn how to optimize space, effectively support individual and group work, and help students make the most of the library in "The Learning-Optimized Library—Learning with Steelcase."
Monday, June 29
1–2:30 p.m.
In "Learning with Daniel Russell," the library user and advocate—who doubles as Google's senior research scientist for search quality and user happiness—will share his thoughts on the future of libraries, online question asking, information search, and retrieval.
Monday, June 29
3–4 p.m.
In "Learning with the Long Now Foundation," join the organization's staff to learn how it promotes long-term thinking through long-duration projects such as the 10,000 Year Clock, Rosetta Project language library, and Manual for Civilization.
Feeling bookish
Annual offers plenty of opportunities to hear from and meet notable writers. Some of the author programs are:
Friday, June 26
8–10 p.m.
The Michael L. Printz Program and Reception, presented by YALSA and Booklist, will include Jandy Nelson, 2015 Printz winner for I'll Give You the Sun, and 2015 Printz honor book authors Jenny Hubbard (And We Stay); Jessie Ann Foley (The Carnival at Bray); Andrew Smith (Grasshopper Jungle); and author Mariko Tamaki and illustrator Jillian Tamaki (This One Summer). Tickets are $34 in advance or $40 onsite.
Sunday, June 28
9–10 a.m.
YALSA's YA Author Coffee Klatch will give attendees the opportunity to meet authors who have won one of YALSA's literary awards or whose work has appeared on one of its annual selected lists. Librarians will sit at tables where a new author will visit every few minutes. More than 35 authors are scheduled to participate. Tickets are $25 in advance or $30 onsite.
Sunday, June 28
1–2 p.m.
United for Libraries' First Author, First Book will feature first-time authors Scott Sherman, Val Brelinski, Kim van Alkemade, and Andrew Roe. An author signing will follow.
Monday, June 29
8–10:30 a.m.
Celebrate the best in children's ­literature and media at the annual presentation of the Batchelder, Carnegie, Geisel, and Sibert Awards during the ALSC Awards Presentation. Attendees will have the opportunity to mingle with award-winning authors and illustrators over a continental breakfast.
Monday, June 29
2–4 p.m.
Enjoy tea and sweet treats at United for Libraries' Gala Author Tea, sponsored by ReferenceUSA. Featured authors will be Adriana ­Trigiani, Matthew Pearl, Paula McLain, B. A. Shapiro, Sarah ­Pekkanen, and John Katzenbach. A book signing will follow. Tickets are limited and advance registration is highly recommended. Tickets are $60 in advance or $65 onsite.
Program sampler
Saturday, June 27
Monday, June 29
Multiple sessions
We asked for your feedback, and we got it. ALA is influential and great for networking—but we can also be too complex, sometimes bureaucratic, and we send a lot of email. Help us stay on track. Through a series of Kitchen Table Conversations, attendees will gather to dig deeper into the ALA member experience. Topics may include joining and renewing, reducing email "chatter," and making sure you get the information that matters most to you. You do the talking; we'll be there to listen, learn, and then act. Please participate in the conversation and help us shape a new ALA together.
Saturday, June 27
8:30–10 a.m.
10:30 a.m.–noon
1–2:30 p.m.
3–4:30 p.m.
ALA's Libraries Transforming ­Communities initiative seeks to strengthen libraries' roles as core community leaders by developing and distributing new tools, resources, and support for librarians to engage with their communities in new ways. Explore those tools in a series of four sessions, Turning Outward to Lead Change in Your Commu­nity. Led by trainers from The ­Harwood Institute for Public Innovation, these conversation-based exercises will show you how to leverage your trusted position in the community to engage people on issues that matter to them. Each stand-alone session focuses on a single tool; taken together, they become a powerful framework for engaging community and leading change.
Saturday, June 27
8:30–10 a.m.
Cindy Cohn, new executive director of the Electronic Frontier Foundation (EFF), will keynote the Washington Office Update. Cohn will discuss EFF and ALA efforts to fight for online privacy—and online privacy's uncertain future. ALA Office of Government Relations Managing Director Adam Eisgrau will provide updates on federal privacy legislation, including Section 215 of the Patriot Act, the Freedom of Information Act, copyright reform, net neutrality, and federal library funding.
Saturday, June 27
9 a.m.–5 p.m.
Sunday, June 28
9 a.m.–4 p.m.
Join Sage and ALA's Office for Intellectual Freedom at the second annual Banned Books Readout Booth, where you can read a short passage from your favorite banned book and then speak about why that book matters to you. Readings will be video recorded and featured on the Banned Books Week YouTube channel during Banned Books Week. RSVP at surveymonkey.com/s/F33PXLP to select a time slot.
Saturday, June 27
10:30–11:30 a.m.
The Smart Investing @ your library program aligns with the emerging, transitional role of library services and the library's role in communities. In this session, hear from project directors and learn about materials and replicable programs that take an active learning approach to personal finance.
Saturday, June 27
3–5 p.m.
This year's ALA Diversity and Outreach Fair highlights innovations in library services to people experiencing poverty and homelessness. Additionally, two task forces from the Social Responsibilities Round Table, an array of member groups, and the San Francisco Public Library have coordinated a book drive to benefit several Bay Area community organizations. Donations will be accepted in special bins throughout the conference campus, at the DEMCO booth, and at the Diversity and Outreach Fair. Help us by purchasing a book from the list at ala.org/divfair or making a donation.
Sunday, June 28
10:30–11:30 a.m.
During the United for Libraries session Getting a Bigger Piece of the Pie: Effective Communication with Funders and Policy Makers, learn from experts about how to get to know, communicate with, and influence those who approve your library's budget.
Sunday, June 28
2:30–4 p.m.
The ALA Task Force on Equity, Diversity, and Inclusion invites attendees to an Open Conversation on Planning for Orlando and Beyond. Please join as we brainstorm and discuss ideas and options for promoting equity, diversity, and inclusion for our 2016 conference in Orlando and in the years to come.
Monday, June 29
7–9 p.m.
The International Librarians Reception provides your chance to meet and mingle with librarians from more than 80 countries. Enjoy a mix of culture and ideas, awards presentations, regional cuisine, hors d'oeuvres, and an open bar. Tickets are available in the conference registration area.
---
Exhibits at the Conference
Featuring more than 900 organizations, multiple pavilions and stages, and the hottest authors, the exhibit hall is an integral part of your learning, professional development, and networking at Annual Conference. Explore a wide variety of library products, services, books, online services, tools, and technologies, and enjoy dozens of events.
Friday, June 26, 5:30 p.m. The official opening ceremony and ribbon cutting, featuring a brief welcome by ALA and San Francisco dignitaries, will follow the Opening General Session. The Opening Reception includes food, drink, and entertainment in the exhibit hall.
Exhibit Hours
Friday, June 26, 5:30–7 p.m.
Saturday, June 27, 9 a.m.–5 p.m.
Sunday, June 28, 9 a.m.–4 p.m.
Monday, June 29, 9 a.m.–2 p.m.
Individual publishers will host meet the author/illustrator events, an opportunity to meet and greet favorite adult and children's authors and illustrators throughout the conference.
Specialty Pavilions
Find the latest publications, products, and technologies ideal for libraries.
DVD/Video Pavilion—showcases recorded materials for libraries of all types
Government Information Pavilion—provides information from featured government agencies
International Publishers Pavilion—the place to find multilingual and multicultural publications and library materials
Library School and Instruction Pavilion—Association for Library and Information Science Education institutional members and other schools showcase LIS educational programs
Mobile Applications Pavilion—see the latest apps to manage libraries, improve service to patrons, and help readers of all ages
Technology/Library 2.0 Pavilion—features the latest products and services designed to increase the efficiency, effectiveness, and creativity of today's librarians
Zine Pavilion—includes zine creators, librarians who manage zine collections, and a display of topical zines which will be raffled off to a library at the close of the exhibits
ALA Gaming Lounge—a gaming oasis amid the sea of exhibits
GLBT Publishers Pavilion—latest titles and authors from LGBT publishers
Gaming/Graphic Novel Pavilion—links suppliers of educational and recreational games and graphic novels with librarians and industry professionals
Small Press/Product Area—new and independent presses launch their newest titles, and a jumping-off point for new vendors
University Press Pavilion—a variety of academic and trade titles in multiple formats
Don't miss
What's Cooking @ ALA Demonstration Stage, for mouth-watering displays of the latest cookbooks. Chefs will be there every day to prepare tasty recipes on the Demonstration Stage and to show the latest cooking trends.
The PopTop Stage, focusing on romance, diversity, mystery, and more. Features readings, discussions, panels, and presentations over the course of the exhibits.
GraphiCon, ALA's mini-ComicCon inside Annual, showcasing a wide-ranging slate of programming and topics such as diversity in comics, special collections and the tantalizingly nerdy archives at Pixar and the Cartoon Art Museum, and the international comics scene. We'll also be hosting speakers such as Welcome to Night Vale's Joseph Fink and Jeffrey Cranor, and Thrilling Adventure Hour's Ben Acker and Ben Blacker. Add to that ALA Play, the Graphic Novel Stage, and our biggest Artist Alley yet.
Book Buzz Theater, where your favorite publishers entertain and inform you about their newest titles, including fiction and nonfiction for young readers and adults alike. Visit the participating publishers in their booths on the exhibit floor to see the full range of their new and most popular titles.
Exhibit Floor Sunday, where a free continental breakfast will be served from 9:30–10:30 a.m. and exhibitors will offer special giveaways, signings, and ARCs throughout the day.
---
First-Timers at Conference
With so many different and interesting programs taking place, navigating Annual can be intimidating. Here are some tools to help you make the most of conference.
ALA division and round table Conference 101 programs offer valuable assistance to attendees, especially first-timers. These programs help you plan your conference experience based on your work or the type of library in which you work. Programs especially for new attendees are highlighted in the program guide.
ALA ambassadors will be available throughout the conference in the new ALA Lounge, brought to you by ALA Membership. ALA ambassadors can help you make connections to programs, people, and places before conference so your time is well spent once you get there. Sign up in advance for a conference mentor.
Also in the ALA Lounge: You can connect with colleagues from the New Members Round Table, other members, and staff members who can answer questions about conference, membership, and other happenings at ALA.
---
Carnegie Medals for Excellence in Fiction and Nonfiction
Saturday, June 27
8–10 p.m.
Don't miss your chance to hear award announcements and featured speaker Kareem Abdul-Jabbar, NBA legend and author of 10 books, at this lively reception. This year's winners plan to attend the event to receive their medals, offer remarks, and mingle with attendees. Tickets $30 (RUSA members, $25).
The 2015 finalists for the Andrew Carnegie Medal for Excellence in Fiction:
All the Light We Cannot See, by Anthony Doerr
Nora Webster, by Colm Tóibín
On Such a Full Sea, by Chang-rae Lee
The 2015 finalists for the Andrew Carnegie Medal for Excellence in Nonfiction:
Just Mercy: A Story of Justice and Redemption, by Bryan Stevenson
The Sixth Extinction: An Unnatural History, by Elizabeth Kolbert
Thirteen Days in September: Carter, Begin, and Sadat at Camp David, by Lawrence Wright
---
Connect and Stay Informed
---
JobLIST Placement Center
Provided by ALA's Office for Human Resource Development and Recruitment (HRDR), the ALA JobLIST Placement Center, located in the Convention Center, is open Saturday, June 27, and Sunday, June 28, 9 a.m.–5 p.m.
As part of its continuing efforts to help job seekers retool their skills, the Placement Center hosts a free Open House Sunday, June 28, 10:30 a.m.–noon. Free services for job seekers include résumé posting on the JobLIST website, career guidance workshops, conversation with a career counselor, résumé review, and the chance to talk to employers in the Placement Center.
The Placement Center is also offering a Professional Photography Service, where visitors can have a professional headshot photo package created. Cost is $20 and can be paid in advance at bit.ly/JoblistPhotos, or onsite with cash, money order, or check.
Saturday
9–10 a.m.
Using Your Librarian Skills in Innovative Ways
Following up on the March/April 2015 American Libraries article, "The Bohemian Librarian," meet some librarians who have gone off the beaten path with their career choices, blending librarian skills in innovative ways.
11 a.m.–noon
The Key to Getting Interviews: Great Cover Letters and Résumés
You can't show the hiring manager what a perfect fit you are if you can't get an interview. Effective cover letters and résumés can help you get your foot in the door. This session features tips from Dan Hoppe, ALA's director of human resources.
1–2 p.m.
The Path Rarely Taken: Becoming a Librarian Through Temporary Positions
The job market can be a tough place for new professionals trying to break into the field. This workshop will expose nontraditional opportunities, such as fellowships, library residency programs, and internships that can assist in landing a permanent professional position.
3–4 p.m.
Lessons From Hiring Librarians
Emily Weak, founder of the blog Hiring Librarians, will reveal lessons learned from interviews with hundreds of people who hire librarians and nearly 600 job hunters.
Sunday
9–10 a.m.
HR Confidential: Insider Tips from Library HR Directors
An informal discussion/Q&A session where you can gain an insider's perspective on the recruitment process from three experienced HR directors.
For more information on the ALA JobLIST Placement Center activities, contact Placement Manager Beatrice Calvin, bcalvin@ala.org.
---
Pride in San Francisco
Annual will coincide with the San Francisco Pride Celebration and Parade, and several events will echo the celebration's "Equality without Exception" theme.
LGBT-themed events at Annual include:
The Opening General Session on Friday, June 26, at 4 p.m., will feature Roberta Kaplan, the litigator who helped invalidate a key section of DOMA. (See p. 34 for a detailed description.)
In the exhibits, a special pavilion will highlight the latest titles and authors from LGBT publishers. Also, the daylong "Show Your Pride" Sunday celebration will include morning coffee and snacks and special giveaways, signings, and ARCs throughout the day.
ALA's GLBT Book Month, celebrated for the first time this June, will wrap up with a special event in the exhibit hall and commemorative poster/bookmark in the ALA Store.
GLBTRT will host a preconference on Friday, June 26, "Rolling Out the Rainbow Carpet: Serving LGBTQ Communities," and a social on Saturday, June 27, at 6:30 p.m. at the Eureka Valley/Harvey Milk Memorial Branch of the San Francisco Public Library.
The free Stonewall Book Awards Program, Monday, June 29, at 10 a.m., will celebrate the best in LGBTQ literature. A book signing will follow.
Note: Because of the Pride Parade on Sunday, June 28, 10 a.m.–2 p.m., some streets will be closed at times during the day. Attendees should plan extra travel time whether riding a bus or walking between Annual Conference venues.
Check alaac15.ala.org/pride-week for updates.
---
Business & Financial Meetings
Friday, June 26
ALA Executive Board I, 8:30 a.m.–noon
ALA-APA, 11 a.m.–noon
ALA Budget Analysis and Review Committee (BARC), noon–3 p.m.
Saturday, June 27
Council/Executive Board/Membership Information Session, 3–4:30 p.m.
Membership Meeting, 4:30–5:30 p.m.
Sunday, June 28
ALA Council I, 8:30–11 a.m.
ALA Planning and Budget Assembly, 1–2:30 p.m.
Monday, June 29
ALA Council II, 8:30–11 a.m.
ALA Executive Board II, 1–4:30 p.m.
Tuesday, June 30
ALA Council III, 7:45–9:15 a.m.
ALA Executive Board III, 1–4:30 p.m.
Different groups will use their agendas to dig into the implementation plans for ALA's three current strategic directions: Advocacy, Information Policy, and Professional and Leadership Development.