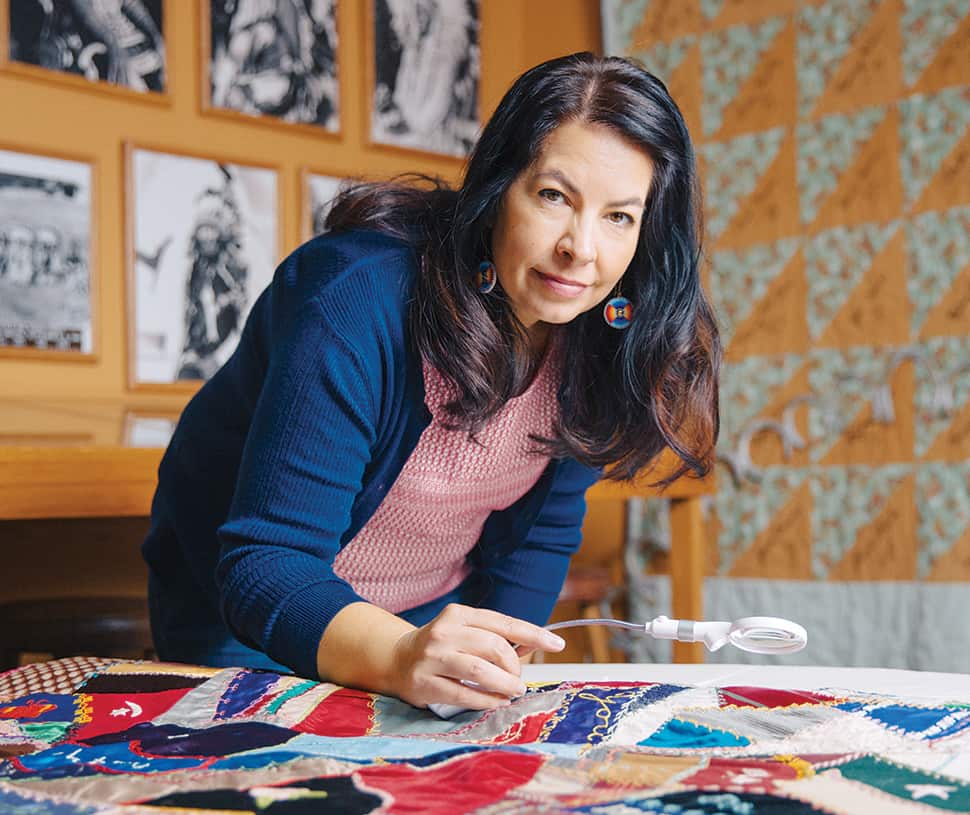 Checking books out over the phone. Driving up to 40,000 miles a year. It's all part of the job for staff members of the Woksape Tipi Library and Archives on the Pine Ridge Indian Reservation in southwest South Dakota.
As both the academic library for Oglala Lakota Tribal College and the public library for the reservation, the Woksape Tipi Library oversees 13 branch libraries scattered over nearly 3,500 square miles. "We're all about local access," says archivist Tawa Ducheneaux (pictured), one of six library employees.
If a staff member isn't present at a branch when patrons want to check out a book, patrons simply call the main library and read the book's barcode number to someone there. Books are returned via branch drop boxes; to check them back in, a library worker drives once a week to the busiest sites, and once every two weeks to the others.
In addition to books, the library houses an extensive collection of Oglala Lakota historical and cultural objects, such as quilts made by local families. One popular display: an exhibit of books and other items that belonged to Oglala Lakota chief, author, philosopher, educator, and actor Luther Standing Bear, who died in 1939.
"The ways we tell our stories here might differ from the way someone might tell it in a typical museum," says Ducheneaux, who often discusses the collection with students. "We can talk about who this item belonged to, where they lived, who might have made it. Those are the kinds of things we're super excited about."