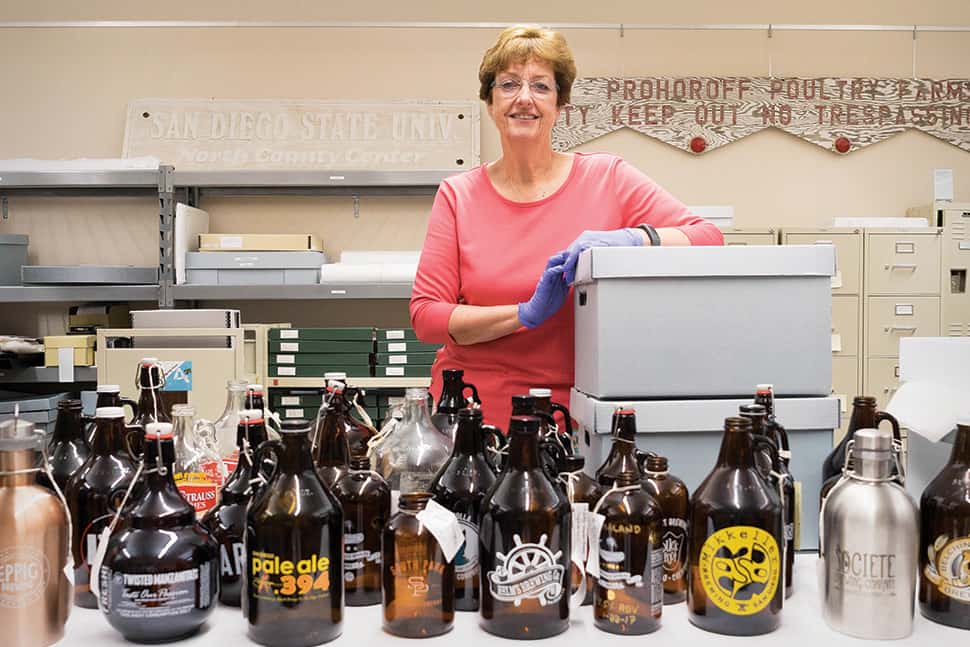 "Who's collecting San Diego's beer history?" This question—asked by Char Booth, California State University San Marcos (CSUSM) Library associate dean, during a brewing science certificate proposal review in 2016—launched what would become the Brewchive at CSUSM Library. In 2018, the archive received the American Library Association's John Cotton Dana Library Public Relations Award.
San Diego County is an epicenter for the craft beer movement, with more than 150 large and small craft breweries. But how did we get here? Relatively few materials exist from pre-Prohibition San Diego breweries. Some breweries were established post-Prohibition, but they were unable to compete with larger national breweries and closed by 1953. A resurgence in the mid-1980s grew into the industry that thrives today.
With the approval of CSUSM Library Dean Jennifer Fabbi, I explored local resources and could find no institution actively collecting San Diego–area breweriana or business archives for research purposes. Brewchive planning began in 2016 with a small advisory group of local brewing-industry professionals. We defined our audience and scope to meet the needs of CSUSM students in the brewing certificate program as well as those of local professionals. We decided to focus on evidence of personal and business brewing activity in San Diego County from the 1980s to present, such as articles of incorporation, marketing materials like glassware and coasters, and oral histories. Collecting more recent materials provides active learning opportunities for students studying business (marketing and business planning), science (recipe development and industry technology), and history (archival research experience and exhibits), as well as for scholars and community members.
After a year of planning, the Brewchive launch campaign culminated in August 2017 at an event at Stone Brewing in Escondido.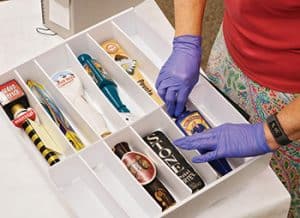 As the CSUSM "beer historian," I am involved in local and national collaborations with other archives and historians as well as local outreach. I hear a great deal of enthusiasm for the project, eagerness to visit the collection, and gratitude that our beer history is being saved. Much time is spent building personal connections with local brewers to prove that we are serious about this project. And it has paid off: Stone Brewing, the largest brewery in Southern California, has donated hundreds of boxes of its archival materials.
There are challenges, most notably the scarcity of materials. I have prioritized searching for individuals active in San Diego brewing's early years so I can collect their oral histories, which will be transcribed and digitized for the Brewchive website. This project requires time, patience, and trust-building as many breweries are busy, one-person operations. Others do not see value in saving or donating their time and materials. One challenge I may never resolve is a request for a particular brewery's beer recipe: It is proprietary information, and even if the brewery retires the beer, it may get brewed again in the future.
It is too early to measure our success—we are still processing collections to be ready for the start of CSUSM's brewing science certificate program in spring 2019—but we hope to use what we learn to develop other specialized collections with ties to our region. We also plan to use the ArchivesSpace online information management system and implement digitization efforts to make the collection more visible and accessible. I'm also thinking about how to ensure growth beyond my efforts. I'm often asked how someone can become a "beer historian," which opens a conversation on a wide range of new opportunities in information sciences.