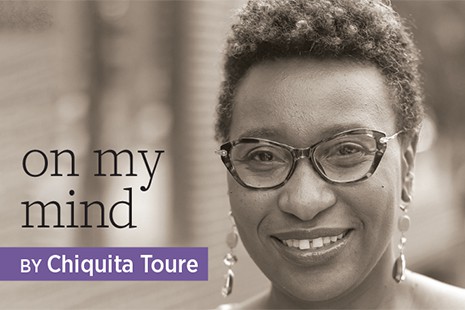 When I took the role of head librarian at a public high school five years ago, I was excited about the possibilities. My previous experiences at middle and elementary schools were meaningful, but high school was the next level. I saw potential to reach students before they enrolled in postsecondary schools or started vocations. I was pumped to introduce great reads and instill in students a love of research.
Surely, I thought, students will want to pour into the library, begging for the latest bestsellers. Imagine my surprise when one of the first students to enter the library asked, "Does anyone ever check books out?"

After examining the stats, I found that students did not check out very many books. During my first nine weeks, only 81 books were circulated at a school with a population of more than 800 students.
Certainly, students' academic performance and achievement showed that they were readers and there was a culture of reading. It became clear that students were reading novels for English classes, essays from professional journals, stories from local newspapers, and New York Times and Wall Street Journal articles assigned by social studies and science teachers, with assignments connected to thought-provoking questions and critiques.
Now I had a dilemma: Do I take on the task of promoting titles within the school library, or do I conduct a needs assessment to determine how best to use the space for the entire school community?
As the year went on, I realized that prioritizing relationships with students, teachers, staff members, administrators, and parents was the best way to resolve the issue of an underutilized space. I was reminded that the quiet school library no longer exists. The school library needs to take on a different role as it caters to present-day academic and social needs. The reality of low circulation cannot overrule the necessity of being a learning hub where student meets student, staff member meets staff member, staff member meets students, and community meets school.
Prioritizing relationships was the best way to resolve the issue of an underutilized space.

We can be seen as "the place to be" through transformational thinking. Here are some ideas for getting the community to see the school library differently:
Start a virtual book club. Social media is second nature to students. Take book club selections and prompts online, and encourage all members of the school community to participate in a digital discussion.
Host brown-bag lunch workshops. For example, in my first year I hosted a Women's History Month–themed event at which I invited professional women in the community to speak about their careers while students ate lunch in the library.
Start a writing center. I was honored whenever students solicited my advice on writing personal essays, college applications, résumés, and informational reports. Consider forming a student-led writing center. At our school, Warrior Words, a literary publication featuring poetry, prose, opinion, and artwork, was born from this group.

Hold information literacy sessions. Teach students serious search strategies and how to dig into noteworthy databases. Show them how to handle the overload of information by focusing on research questions, not topics.
Bring in storytellers. Who says high schoolers are too old to enjoy a professional storyteller? Students learn the significance of spoken language and how to honor oral history from our cultural bearers.

Put on music. After purchasing a Bluetooth speaker for the library, I found that playing music—reggae, gospel, jazz, pop, and rap—while students gathered to chat, play cards, put puzzles together, and study was an effective strategy to get students to visit more often.
Promote the library to instructors. Market the school library as an open space where educators from different disciplines can meet to showcase interactive learning and share their course reading.
Are we meeting the needs of a new generation of school library users? As models of professional learning, we must be prepared to take the community to a higher level of engagement.