Washington, D.C., is intrinsically connected to libraries and information. It's a city that not only holds our shared history and culture in the Library of Congress but is also home to Capitol Hill, a site synonymous with our advocacy for policy and funding. After nine years away, ALA's Annual Conference and Exhibition returns to our nation's capital June 20–25. This year's conference offers a host of professional development opportunities, new ideas to help shape the future of libraries, and a full slate of author programs, interesting speakers, and special events. This preview features a small sample of what to expect. For a complete listing of events, visit alaannual.org.
Conference highlights
Sonia Sotomayor, associate justice of the US Supreme Court and author of four books, will take the stage 8:30–9:30 a.m. on Saturday, June 22, for a conversation with her editor, Jill Santopolo of Philomel Books. For more on Sotomayor, whose latest book Just Ask! is forthcoming in September, read our interview.
The Opening General Session features Jason Reynolds, author of novel in verse Long Way Down, on Friday, June 21, 4–5:15 p.m. His poetic sensibility—inspired by an early appreciation for rap—is evident in his work for YA and middle-grade readers. For more on Reynolds, read our interview.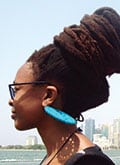 ALA President Loida Garcia-Febo will welcome award-winning novelist and comic book writer Nnedi Okorafor as her ALA President's Program speaker 3–5:30 p.m. on Sunday, June 23. Okorafor is known for weaving elements of African culture into her science fiction and fantasy work, and has won Hugo and Nebula awards for the first book in her Binti trilogy. The program will include the ALA Awards Presentation.
The Association for Library Service to Children's (ALSC) Newbery-Caldecott-Legacy Awards Banquet—a celebration to honor the authors and illustrators of the Newbery, Caldecott, and Children's Literature Legacy medalists and honorees—takes place Sunday, June 23, 6–11 p.m. Advance registration is required and tickets are $96. A limited number of tickets will be available at onsite registration until noon Friday.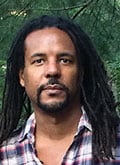 MacArthur Fellow, Pulitzer Prize winner, and author of The Underground Railroad, Sag Harbor, and the upcoming The Nickel Boys Colson Whitehead will keynote the Freedom to Read Foundation's 50th Anniversary Celebration on Saturday, June 22, 6–8 p.m. Appetizers and a cash bar will be available. Tickets are $25.
At "50 Years of the Coretta Scott King Book Awards: A Live Taping of the Dewey Decibel Podcast," 9 a.m. on Saturday, June 22, American Libraries Senior Editor Phil Morehart will lead a panel discussion featuring past award and honor recipients Ekua Holmes (illustrator of The Stuff of Stars), Christopher Myers (illustrator of Firebird), Angie Thomas (author of The Hate U Give), and Reynolds, in his second conference appearance. For more on the Coretta Scott King Book Awards, see our feature and highlighted conference programs below.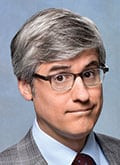 CBS Sunday Morning correspondent Mo Rocca will speak at the Closing General Session on Tuesday, June 25, 10–11:30 a.m. Rocca spent four years as a correspondent on The Daily Show with Jon Stewart. His forthcoming book Mobituaries, based on his podcast of the same name, is an irreverent but deeply researched appreciation of extraordinary people, historical epochs, sitcom characters, and even snack foods that are no more.
The Inaugural Luncheon immediately follows the Closing General Session 11:45 a.m.–2 p.m. and includes food and entertainment. Tickets are $50.
Featured speakers
The publisher-sponsored Auditorium Speaker Series brings accomplished authors, compelling celebrities, and exciting experts to the conference. This year's lineup includes: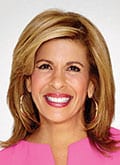 Saturday, June 22
10:30–11:30 a.m.
Hoda Kotb, coanchor of NBC News' Today, has reported on the aftermath of Hurricane Katrina, the war in Iraq, the conflict in the West Bank and Gaza, the war in Afghanistan, and the Olympics. Her latest children's book, You Are My Happy, is about gratitude for the things that bring happiness.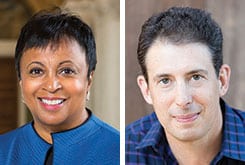 Saturday, June 22
3–4 p.m.
Librarian of Congress Carla Hayden will discuss the important role libraries play in their communities with Eric Klinenberg, New York University sociology professor and author of Palaces for the People: How Social Infrastructure Can Help Fight Inequality. The session will address the changing in-person and online needs of library users.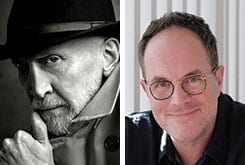 Sunday, June 23
10:30–11:30 a.m.
Graphic novelist Frank Miller, known for his Sin City series, and Tom Wheeler, storywriter for the upcoming film Dora and the Lost City of Gold, are creating and producing the Netflix show Cursed. Based on their book of the same name, the show follows a Druid named Nimue who teams up with a mysterious man to seek vengeance against the Red Paladins, who destroyed her family and village.
Monday, June 24
8:30–9:30 a.m.
A native of Venezuela, journalist Mariana Atencio fled violence and oppression in her country and made a career in both Spanish- and English-language television in the US. Her new book, Perfectly You: Embracing the Power of Being Real, is grounded in the discovery of how every person can find their own voice and purpose in a seemingly broken world.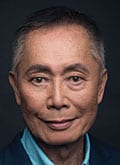 Monday, June 24
10:30–11:30 a.m.
Actor George Takei is best known for his role as Hikaru Sulu, helmsman of the Starship Enterprise, on Star Trek: The Original Series—but his story goes where few stories have gone before. Takei, who has become a leading figure in the fight for LGBTQ rights, will release a graphic memoir about his time in Japanese-American internment camps during World War II, They Called Us Enemy (with cowriters Justin Eisinger and Steven Scott and artist Harmony Becker).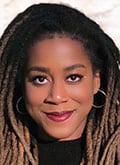 Monday, June 24
3:30–4:30 p.m.
Author and creative writing coach Tomi Adeyemi was a finalist for the Young Adult Library Services Association's (YALSA) 2019 William C. Morris YA Debut Award for her New York Times–bestselling novel Children of Blood and Bone. For more on Adeyemi, see our interview.
Division presidents' programs
ALA's division presidents host intriguing thought leaders at every Annual Conference. This year's offerings include: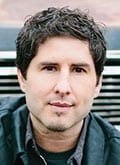 Saturday, June 22
9:30–11 a.m.
American Association of School Librarians (AASL) President Kathryn Roots Lewis will host Matt De la Peña, author of the Newbery Medal–winning Last Stop on Market Street, for her program. De la Peña will speak about the journey that has influenced his writing, with a message of inclusiveness and equity.
Saturday, June 22
10:30 a.m.–noon
Library Leadership and Management Association (LLAMA) President Lynn Hoffman will present a panel discussion on approaches and strategies for managers and administrators who are responding to incidents of harassment or bias, with a focus on trust-building and challenges to equity, diversity, and inclusion.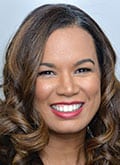 Saturday, June 22
10:30 a.m.–noon
Association of College and Research Libraries (ACRL) President Lauren Pressley welcomes Angela Spranger, author of Why People Stay: Helping Your Employees Feel Seen, Safe, and Valued, to the program "Equity, Diversity, Inclusion … and Leadership: Where Do We Go from Here?" Spranger will demonstrate how leaders can effectively influence and motivate teams that struggle with poor communication, collaboration, culture, change, and conflict.
Saturday, June 22
1–2 p.m.
The Marrakesh Treaty establishes rules for exchanging accessible formats across borders, a plan meant to increase the traditionally low number of foreign-language Braille books available in the US. Learn more in Association of Specialized, Government, and Cooperative Library Agencies President Adam Szczepaniak Jr.'s program, "Understanding the Marrakesh Treaty: Implications and Implementation for Librarians."
Saturday, June 22
4–5:30 p.m.
In the Reference and User Services Association (RUSA) program "Inequity and the Disappearance of Reference and User Services," Ann K. G. Brown will host a discussion of the importance of reference and user services in a time when changing service models create barriers and disadvantage some users, such as first-generation college students, English-language learners, and others who may experience practical challenges to asking for information and help.
Sunday, June 23
1–2 p.m.
United for Libraries (UFL) President Skip Dye will host an advocacy-focused program.
Sunday, June 23
3–4 p.m.
Library and Information Technology Association (LITA) President Bohyun Kim's program will feature Meredith Broussard, assistant professor at the Arthur L. Carter Journalism Institute of New York University. Broussard, author of Artificial Unintelligence: How Computers Misunderstand the World, will look at the inner workings and outer limits of technology as well as the eagerness that has led the public to accept and implement digital systems, even those that don't work well.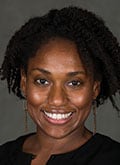 Monday, June 24
10:30 a.m.–noon
In Association for Library Collections and Technical Services (ALCTS) President Kristin E. Martin's program, Marcia Chatelain, associate professor of history and African-American studies at Georgetown University, will discuss how fast-food franchises became one of the primary generators of wealth among black Americans, supplanting traditional black-owned businesses.
Monday, June 24
10:30 a.m.–noon
YALSA President Crystle Martin's program "Supporting Equity, Diversity, and Inclusion through Outcomes and Assessment" will highlight how data can inform program development, implementation, and continuous learning in a way that redresses institutional inequality and systemic power imbalances in teen services and society.
Monday, June 25
1–2:30 p.m.
In the ALSC Charlemae Rollins President's Program, "Subversive Activism: Creating Social Change through Libraries, Children's Literature, and Art," President Jamie Campbell Naidoo welcomes a panel that will examine activism and social change through multiple lenses.
Books and authors
Attendees will have the opportunity to hear from and meet dozens of bestselling authors and illustrators. Some of this year's highlights include:
Saturday, June 22
11:30 a.m.–1 p.m.
YALSA's Margaret A. Edwards Brunch will feature author M. T. Anderson, winner of the 2019 Edwards Award recognizing significant and lasting contribution to writing for teens. Tickets are $39.
Saturday, June 22
8–10 p.m.
The Andrew Carnegie Medals for Excellence in Fiction and Nonfiction Ceremony, cosponsored by RUSA and Booklist, will celebrate winners Kiese Laymon (for Heavy: An American Memoir) and Rebecca Makkai (for The Great Believers). Laura Lippman, bestselling author of the Tess Monaghan series, will be the featured speaker. Attendees are invited to mingle with the authors during dessert and a cash-bar reception. Tickets are $40.
Sunday, June 23
8–10 a.m.
RUSA's Literary Tastes: Celebrating the Best Reading of the Year will feature several authors of works that won RUSA book awards or were included on its best-of lists for adults. Breakfast is included, and book signings will immediately follow the event. Registration is required. Tickets are $15.
Sunday, June 23
9–10 a.m.
YALSA's YA Author Coffee Klatch, a speed dating–style event, features authors who have appeared on one of YALSA's selected book lists or received one of its literary awards. Attendees will sit at a table, and every few minutes a new author will arrive to talk about their upcoming books. Tickets are $25.
Sunday, June 23
5:30–7:30 p.m.
Comedian and UFL spokesperson Paula Poundstone will headline The Laugh's on Us. The wine-and-cheese event will feature bestselling humor authors Bobbie Brown, Judy Gold, Josh Gondelman, and Gary Janetti, and a book signing will follow. Tickets are $60 in advance, $55 for UFL members, and $65 onsite if available.
Monday, June 25
8–10:30 a.m.
The ALSC Awards Presentation will celebrate the Batchelder, Geisel, Sibert, and Excellence in Early Learning Digital Media awards. Continental breakfast and an opportunity to mingle with authors and illustrators precede the awards presentation, which starts promptly at 8:30 a.m.
Monday, June 24
2–4 p.m.
Enjoy beverages and light snacks at UFL's Gala Author Tea. Bestselling authors Megan Angelo, Gabriel Bump, Karl Marlantes, Kiley Reid, and Kate Elizabeth Russell will discuss their writing lives and forthcoming books, and signings will follow. UFL will also recognize the winners of the Baker & Taylor Awards during this event. Tickets are $60 in advance, $55 for UFL members, and $65 onsite if available.
Monday, June 24
8–10 p.m.
At the Michael L. Printz Program and Reception, cosponsored by YALSA and Booklist, 2019 Printz Award–winning author Elizabeth Acevedo and honor book authors Elana K. Arnold, Deb Caletti, and Mary McCoy will speak about their writing. Tickets are $39. Please note that the program is on Monday and not (as in past years) Friday.
Highlighted programs
This is a small selection of the hundreds of programs that will take place at Annual. See the full list at alaannual.org/scheduler, or find events related to program interests such as accessibility and universal design, intellectual freedom and ethics, and privacy on the Program Interests page.
Friday, June 21
8 a.m.–4 p.m.
ALCTS will host "Change Management in Libraries and Technical Services," a preconference that will explore change management both as a foundational concept and through specific examples and case studies such as ILS migrations, reorganizing technical services, or reallocating budgets. Tickets are $219 for ALCTS members, $269 for ALA members, and $319 for nonmembers.
Friday, June 21
8 a.m.–4 p.m.
The 2017 hurricane season in Puerto Rico will serve as a case study in "Better Networking for Disasters: Improving Participation and Coordination for Disaster Response and Recovery of Cultural Heritage." The workshop will be a mix of formal presentations, moderated panels, and a breakout session, and speakers will include preservation librarians, responders, and representatives from the Federal Emergency Management Agency. Tickets are $219 for ALCTS members, $269 for ALA members, and $319 for nonmembers.
Friday, June 21
8:30 a.m.–noon and 1 p.m.–4 p.m.
ALA's Public Programs Office (PPO) and Office for Diversity, Literacy, and Outreach Services (ODLOS) will present "Beyond the Racial Stalemate." Using a racial healing approach, facilitators will lead participants through a process of storytelling, vulnerability, and deep listening and provide them with a tool used to help uproot the flawed belief in a racial hierarchy. The two sessions of the program are identical; please register for only one. Tickets are $70 for ALA members, $75 for nonmembers.
Friday, June 21
8:30 a.m.–4 p.m.
The ACRL preconference "Building Your Research Data Management (RDM) Toolkit: Integrating RDM into Your Liaison Work" will help liaisons identify existing skills and mindsets they can transfer to RDM services and create a plan for learning RDM-specific knowledge needed to serve their subject disciplines. Tickets are $255 for ACRL members, $295 for ALA members, and $335 for nonmembers.
Friday, June 21
9 a.m.–4 p.m.
The Center for News Literacy at Stony Brook (N.Y.) University has developed a media literacy curriculum to help adults recognize fake news. The "Media Literacy at Your Library Training" preconference, presented by the Center and PPO, will train librarians in the curriculum, facilitate collaboration in brainstorming and developing program ideas, and help librarians develop a media literacy program plan. Tickets in advance are $150 for ALA members, $175 for nonmembers; onsite tickets are $250 for ALA members, $275 for nonmembers.
Saturday, June 22
1–2 p.m.
How do you create advocates before a ballot initiative or budget request is on the agenda? In UFL's "How Everyday Relationships Build Support and Help Libraries Transform," the advocacy team from Cedar Rapids (Iowa) Public Library will demonstrate how it has built a community of library champions—ready to be activated when needed—through strategic communications planning, the Libraries Transform campaign, and one-on-one meetings with stakeholders.
Saturday, June 22
2–3 p.m.
Satia Orange, former director of ALA's Office for Literacy and Outreach Services, will present the ODLOS-sponsored Jean E. Coleman Lecture, which aims to teach library professionals more about their roles in providing equity of access. Under Orange's leadership, the office broadened the Association's support and celebration of traditionally underserved library staff and library communities.
Saturday, June 22
2:30–3:30 p.m.
Libraries are increasingly scaling back subscriptions. The Scholarly Publishing and Academic Resources Coalition–ACRL Forum, "If I Had a Million Dollars: Collective Reinvestment in Open Infrastructure," will discuss how to reallocate these resources to achieve open research communication.
Saturday, June 22
3:30–5 p.m.
The ODLOS Diversity and Outreach Fair will highlight library services to underserved and underrepresented communities from all types of library institutions.
Saturday, June 22
5–7 p.m.
The AASL Awards Ceremony will highlight best practices in school librarianship through collaboration, leadership, innovative programming, national involvement, and upholding the principles of the profession. Awards for the best websites, apps, and social media superstars will also be announced.
Sunday, June 23
9–10 a.m.
In 2020, the US Census will be conducted primarily online for the first time. In the Public Policy and Advocacy Office's "Ensuring Everyone Counts (and Is Counted) in the 2020 Census," a panel of experts will discuss the implications of the 2020 Census and how libraries can help ensure a complete and inclusive count. For more on the 2020 Census, read our feature.
Sunday, June 23
10:30–11:30 a.m.
While librarians are well versed in protecting the right to read books, other types of information can be censored as well. In "Censorship Beyond Books," librarians will share their experiences with challenges to nonbook resources, including a Black Lives Matter display, drag queen story hours, a Banned Books Week display, and an LGBTQ readers' advisory list.
Sunday, June 23
1–2:30 p.m.
In LITA's "Top Technology Trends," panelists will describe the technological changes and advancements that they see affecting the library world and suggest how libraries can take advantage of these trends.
Sunday, June 23
2:30–3:30 p.m.
Linnea Hegarty, director of strategic partnerships for D.C. Public Library, will share lessons she learned from managing the library's online scavenger hunt during Banned Books Week, in "PR Forum: Takeaways from D.C. Public Library's #UncensoredDC Campaign." ALA Communications and Marketing Office Director Stephanie Hlywak will also provide an overview of social media strategies libraries can use in marketing, advocacy, fundraising, and outreach.
Sunday, June 23
4–5 p.m.
Artists, entrepreneurs, and inventors are using library maker¬spaces to create new works. But how can libraries help innovation evolve into new businesses? In "Make, Prototype, Patent, Manufacture: The Full Cycle of Inventing in Library Makerspaces," a panel (that will include representatives from the US Patent and Trademark Office) will discuss how libraries can serve as centers of creation and incubators for business.
Monday, June 24
9–10 a.m.
In "Resources for Rural and Tribal Libraries: Advocacy and Literacy," ALA's Committee on Rural, Native, and Tribal Libraries of All Kinds will examine literacy and advocacy, share its updated toolkit, and look ahead to projects for 2019.
Monday, June 24
2:30–3:30 p.m.
In the Public Library Association session "Advocating for Health at Your Library: Equity Starts with Us," attendees will be introduced to resources, partnership opportunities, communication assets, programming ideas, and training materials to assist patrons with health inquiries and healthy habits.
Monday, June 24
2:30–3:30 p.m.
Libraries worldwide share a commitment to the continued progress of humanity. In the International Relations Round Table's "International Leaders Forum: Leading a Vision for a Global Community of Libraries," library leaders will share their vision of a global community of libraries, the opportunities and challenges we face, and how libraries can collaborate to make it happen.
Monday, June 24
7–9 p.m.
Open to all conference attendees, the International Librarians Reception at the Library of Congress welcomes librarians from more than 70 countries with an evening of culture, ideas, and regional cuisine. Advance registration is required. Tickets are $40.
Exhibits at the conference
With more than 900 exhibiting organizations, multiple pavilions, and stages featuring the hottest authors and related events, the exhibit floor is integral to your learning, professional development, and networking.
The official opening ceremony and ribbon cutting immediately follows the Opening General Session on Friday, June 21, at 5:30 p.m., and features a brief welcome by ALA leadership and local dignitaries. The Opening Reception includes food, drink, and entertainment.
Exhibit Hours
Friday, June 21, 5:30–7 p.m.
Saturday, June 22, 9 a.m.–5 p.m.
Sunday, June 23, 9 a.m.–5 p.m.
Monday, June 24, 9 a.m.–2 p.m.
Publishers will host author and illustrator events throughout the conference, including programs at the Book Buzz Theater, What's Cooking @ ALA Demonstration Stage, PopTop Stage, and the Graphic Novel/Gaming Stage. New this year is the Chapter One Stage, featuring panels of new and emerging authors, with each presentation focusing on a single genre or issue affecting libraries and publishing.
Specialty Pavilions will give attendees an in-depth look at the newest trends, products, and technologies in areas such as DVD and video, international and multilingual publications, library schools and instruction, presses, and zines. The new Sound Garden pavilion highlights audiobooks and publishing and book-related podcasts, and will include Live from the 25, a booth where attendees can record a short podcast with an author from the exhibits.
JobLIST Placement Center
ALA's JobLIST Placement and Career Development Center is open Saturday, June 22 and Sunday, June 23, 9 a.m.–5 p.m., with an orientation 8:30 a.m. Saturday. Employers will be on hand to talk to conference attendees at the free Open House and Job Fair on Sunday, June 23, 10:30 a.m.–noon.

Career Counseling with a professional career coach is available in free, confidential sessions when the center is open. Registration is recommended. Check the schedule a complete list of workshops and activities.
For an up-to-date list of dates and times, see the Annual Conference Scheduler.