Macmillan Ebook Policy Draws Fire
Macmillan Publishers announced a policy preventing libraries from purchasing more than one copy of a new ebook title for the first eight weeks after a book's release. In protest, American Library Association (ALA) launched the #eBooksForAll petition, which by November 27 had garnered more than 216,000 signatures. Said ALA President Wanda Kay Brown: "Macmillan Publishers' new model for library ebook lending will make it difficult for libraries to fulfill our central mission: ensuring access to information for all."
Net Neutrality Setbacks
Net neutrality suffered two major blows: The Save the Internet Act of 2019 passed the House but has stalled in the Senate, and the D.C. Circuit Court of Appeals ruled in Mozilla v. FCC that the Federal Communications Commission can repeal Obama-era net neutrality rules.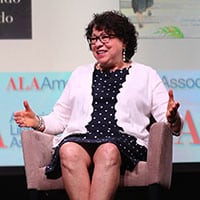 Sonia Sotomayor Appears at Annual
The US Supreme Court associate justice and author spoke about her love for libraries, the transition from private to public life, and her new children's book, Just Ask! (published in Spanish as ¡Solo pregunta!), at the 2019 Annual Conference and Exhibition in Washington, D.C.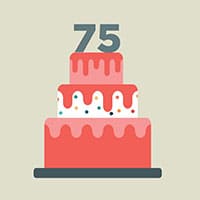 75 Years for the Public Library Association
In October, the Public Library Association (PLA) celebrated three-quarters of a century by raising $7,500 to sponsor 15 scholarships for public library staffers and library school students to attend the PLA 2020 Conference in Nashville, Tennessee, February 25–29, as well as by collecting member stories of PLA's impact at 75years.pla.org.
Social Responsibilities Round Table Turns 50
Since its founding in 1969, ALA's Social Responsibilities Round Table (SRRT) has promoted progressive values in the library profession. SRRT celebrated its 50th anniversary in 2019. Kenny A. Garcia, member-at-large of SRRT's Action Council, praises SRRT for its "commitment to ensuring that our libraries, our society, our profession, continue to think about and act on social justice issues."
Librarians Go without Pay
The longest government shutdown in US history—35 days, starting December 22, 2018—saw librarians dipping into retirement savings and filing for unemployment after weeks without pay. Some furloughed librarians were paid when the shutdown ended January 25, but many contract workers did not expect compensation for the lost time.
Chicago Public Library Goes Fine-Free
On October 1, Chicago Public Library became the largest library system in the US to stop collecting overdue fines. The new policy is expected to remove barriers to basic library access, especially for youth and low-income patrons.
No Right to Be Forgotten (Outside Europe)
The European Court of Justice ruled in September that sensitive personal data must be removed on demand from Google search results in Europe, but not outside the continent.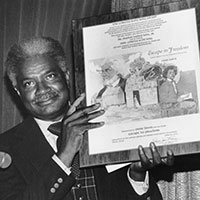 Half a Century of the CSK Book Awards
The Coretta Scott King Book Awards observed their 50th anniversary at the 2019 Annual Conference with commemorations featuring past winners and honorees. Since their founding in 1969, CSK Awards have been bestowed on illustrious children's book creators such as Walter Dean Myers, Christopher Paul Curtis, Mildred D. Taylor, and Virginia Hamilton, among many others.
"Dear Appropriator" Letters Campaign
ALA's annual campaign to secure funding for the federal Library Services and Technology Act and Innovative Approaches to Literacy program was a success, with outreach to more than 100 newly elected members of Congress and an increase in signatures and bipartisan support in the House.
Supreme Court Rejects Census Citizenship Question
In June, the US Supreme Court ruled 5–4 to block the addition of a citizenship question to the 2020 Census. ALA and other groups had argued the question would suppress responses and reduce data quality. On July 11, the White House abandoned efforts to include the question.
Dewey Medal Name to Change
ALA Council voted at the 2019 Annual Conference to remove the name of ALA cofounder Melvil Dewey from the Dewey Medal (which recognizes librarians for recent creative leadership of high order), citing his well documented history of racism, anti-Semitism, and sexual harassment. The move follows a year after the Association for Library Service to Children's 2018 decision to change the name of the Laura Ingalls Wilder Award to the Children's Literature Legacy Award, pointing to Wilder's "dated cultural attitudes toward indigenous people and people of color."
Librarian Wins Big on Jeopardy!
Emma Boettcher, user experience resident librarian at University of Chicago, was nicknamed the "Giant Killer" by Jeopardy! host Alex Trebek after she ended longtime champ James Holzhauer's 32-game winning streak during a game broadcast in June. Two more wins earned her $97,002.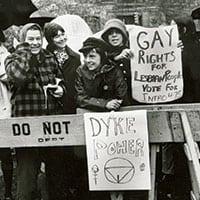 A Proud Anniversary
June marked the 50th anniversary of the police raids and riots at New York City's Stonewall Inn, a momentous turning point for LGBT activism. Libraries across the country celebrated with exhibits and events; New York Public Library alone planned more than 50 public programs around the anniversary.
Big Changes at ALA
The Association embraced many changes in 2019, including the potential sale of its headquarters buildings, the formation and recommendations of the Steering Committee on Organizational Effectiveness, the proposed restructuring of the Midwinter Meeting & Exhibits, and the addition of sustainability as a core value.