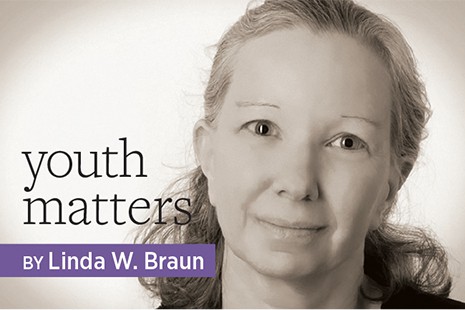 Over the past 15 months, it's likely that your library life has changed. You may have found yourself taking on new tasks or virtualizing storytimes and teen advisory board meetings. Maybe you've been trying to connect with youth and families in your community while your building was closed. Or you found you're working harder to get technology into the hands of those who don't have access to digital resources. And frankly, you may have thought, "I'm not prepared for working in this type of environment."
The pandemic has only reinforced questions youth services staffers have asked themselves before: What skills, knowledge, and mindsets are needed to serve young people and their caregivers in the modern age? And in particular, what does it take to reach nondominant youth and families? (That is, those who belong to historically marginalized groups and may have diminished social or political power.)
Two recent projects are working to address these questions. The first is the Institute of Museum and Library Services–funded Future of Youth Public Librarian Education initiative, launched in fall 2020 and facilitated by University of North Carolina (UNC) at Chapel Hill's School of Library and Information Science. The project is a study asking library practitioners, before- and after-school providers, and other stakeholders what qualities youth services staffers in public libraries need in order to serve their communities. Project researchers will investigate competencies such as big-picture and creative thinking, as well as skills such as leadership, change management, mentoring, and facilitation. The UNC team will use its findings to reenvision LIS curricula for youth services librarians.
The second initiative, Library Staff as Public Servants, is a field guide I wrote with Mega Subramaniam, associate professor at University of Maryland's College of Information Studies. Last summer, we set out to investigate the mindsets and skills needed to reach nondominant youth and families during crises. We used a codesign process for this study in which 137 library staffers from across the US participated.
Staffing models, on-desk time, and user policies must work for the community and not simply for the library.
The framework that emerged focuses on a set of essential tasks—learning about community, cocreating with community, iterating and assessing with community, and building structures for community—that staff need to embrace. To fulfill these tasks, library staffers need to:
Spend time in the community. Don't talk about what the library can do for community members. Instead, focus on learning about community assets and building relationships with youth, families, and other stakeholders whose goals align with the library.
Design services cooperatively. Library staffers can no longer come up with a program or service in isolation, or based on a few survey responses by traditional library users. They must design and implement services alongside youth, families, organizations, and other community members based on mutually desired outcomes.
Use outcome-based assessments. We should not expect the library's value to be measured by the number of participants at a storytime. Impact has to be demonstrated by services that are created, implemented, and assessed in partnership with others. In this way, staffers must show how a focus on common goals builds vibrant and sustainable communities.
Create new structures and systems. Staffing models, on-desk time, and user policies must work for the community and not simply for the library. Staffers must truly take on the role of public servants. The goal is to make sure the public has what it needs to succeed, and formalized systems must be put in place to make that possible.
The pandemic has surely challenged youth services staffers, but it has also provided a unique opportunity to consider what it takes to better serve communities. If you haven't started thinking about what it takes to do this work, take the leap—it's not too late.