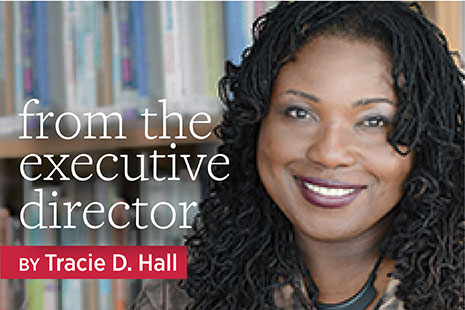 This second of three columns, focused on the ways libraries are shaping their services to meet resource gaps in the communities they serve, is in response to a question I was asked in a recent interview: "How will libraries need to change in the next 10–15 years to remain relevant, and where are there current examples of those changes?"
I answered by surveying the ongoing evolution of library and information services. If the first great wave in the late 18th through early 20th century served to pull the public toward literacy in all its dimensions, and the second wave in the latter 20th century helped introduce technological literacy, then the third great wave will be to close the digital literacy and data access gap. To do that, I continued, libraries need to take their rightful place as educational institutions, and library staff need to see themselves as educators.
But that question—like all good questions—stayed with me, prompting me to embark on a study tour to look at the ways libraries are responding to and anticipating information urgencies. My first stops were public libraries in Charlotte, North Carolina; Houston; Los Angeles; Nashville, Tennessee; and Tulsa, Oklahoma. All five have designed comprehensive response strategies for family and/or adult learning.
 Libraries need to take their rightful place as educational institutions, and library staff need to see themselves as educators.
Charlotte Mecklenburg Library's (CML) shared building and collaborative service agreement with the Children's Theatre of Charlotte has resulted in a 102,000-square-foot children's library known as ImaginOn. With multiple classrooms, a teen library, production studio, and exhibit space, it is one of the leading providers of early learning and literacy in the nation. Expanding CML's multi­generational reach is very much on the mind of CEO and Chief Librarian Marcellus Turner.
Under Executive Director Rhea Brown Lawson's leadership, Houston Public Library's (HPL) TECHLink centers should be LIS sector blueprints. Equipped with cutting-edge digital resources—including podcast booths, large-format and 3D printers, and industrial embroidery and engraving machines—the centers are set in lower-income communities to create access through proximity and frequently coordinate with the Mayor's Office for Adult Literacy, also housed at HPL.
At Los Angeles Public Library (LAPL), helmed by City Librarian John Szabo, staffers like Priscilla Rojas-Naiman coordinate with social workers to help unhoused adults find educational and employment support services. Rojas-Naiman told me LAPL's Singleton Literacy Center has recently placed a special emphasis on reaching out to the transgender community after observing unmet need.
Before Director Kent Oliver retired from Nashville Public Library in summer 2022, library staff noted critical gaps in adult literacy services and not only stepped in to provide basic reading instruction and ESL services but also joined other community organizations in forming the Goal Collective, an initiative centered on strengthening adult learning outcomes.
Led by CEO Kimberly Johnson, Tulsa City–County Library (TCCL) is addressing the city's history head-on by leading community conversations, programs, and tours that look at Oklahoma's storied past and help inform future plans for a new branch near the Greenwood Historic District, which arsonists nearly destroyed during the 1921 Tulsa Race Massacre.
Bearing out ALA's mission "to enhance learning and ensure access to information for all," these libraries are stepping up for their communities in the places they're needed most.
My next column will explore the school and academic libraries charting new territory in meeting the needs of students and educators.