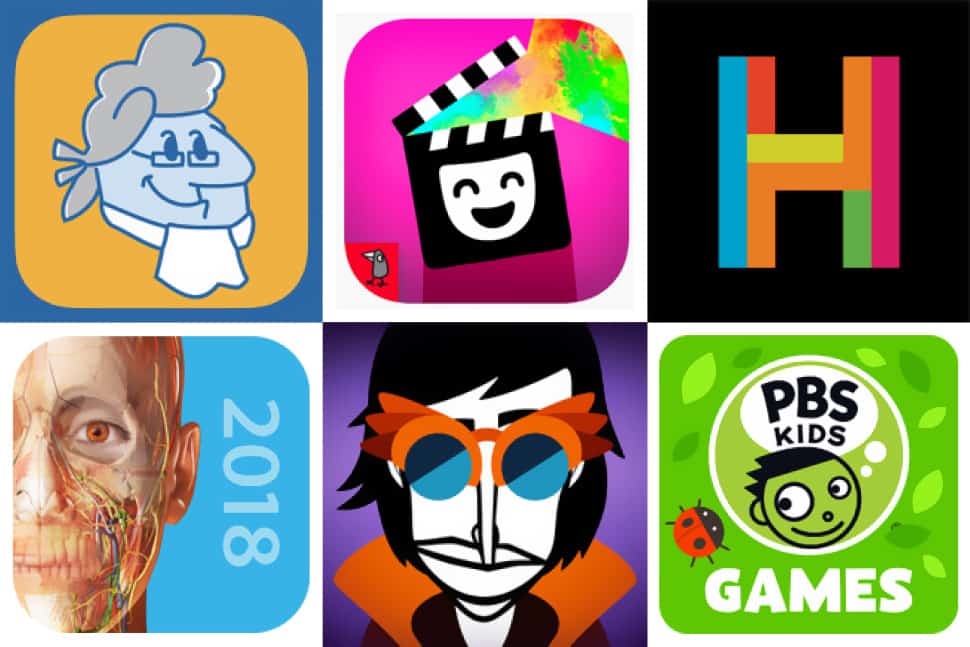 The American Association of School Librarians (AASL) announced its 2018 Best Apps and Best Websites for Teaching and Learning at the American Library Association (ALA) Annual Conference in New Orleans. The annual lists honor 25 apps and 25 websites that provide enhanced learning and curriculum development for school librarians and their teacher collaborators. These technology resources are chosen for their ability to foster the qualities of innovation, creativity, active participation, and collaboration.
Clips
Complete Fairytale Play Theatre
Engaging Congress
Google Spotlight Stories
Google Translate
GooseChase
Hopscotch: Make Games
Human Anatomy Atlas 2018
Incredibox
Libby
Metaverse – AR Browser,
Office Lens
PBS KIDS Games
PBS KIDS Video
Periodic Table
Pixie
Procreate
PuppetMaster
Recap
RelationShapes
Science Journal
SDG in Action
Seeing AI
Signed Stories
Swiipe: News That Knows You
AllSides for Schools
App Inventor
Be Internet Awesome
BioInteractive
Book Creator
BoomWriter
Classcraft
CoSpaces Edu
EarSketch
edWeb.net
The Global Goals
Global Oneness Project
Kapwing
The Learning Network
Loom
Metaverse
NewseumED
Pencil Code
Prodigy
Recap
Science Friday
Stanford History Education Group
Time.Graphics
Tinkercad
Typito
Links, descriptions, and websites for both technology lists, as well as previously recognized apps and websites, can be found at ala.org/aasl/best.
School library professionals can nominate their favorite apps and most used websites at ala.org/aasl/best. Nominations for 2019 should be submitted by March 1, 2019; the list of 2019 best apps and websites will be recognized at the 2019 ALA Annual Conference in Washington, D.C.