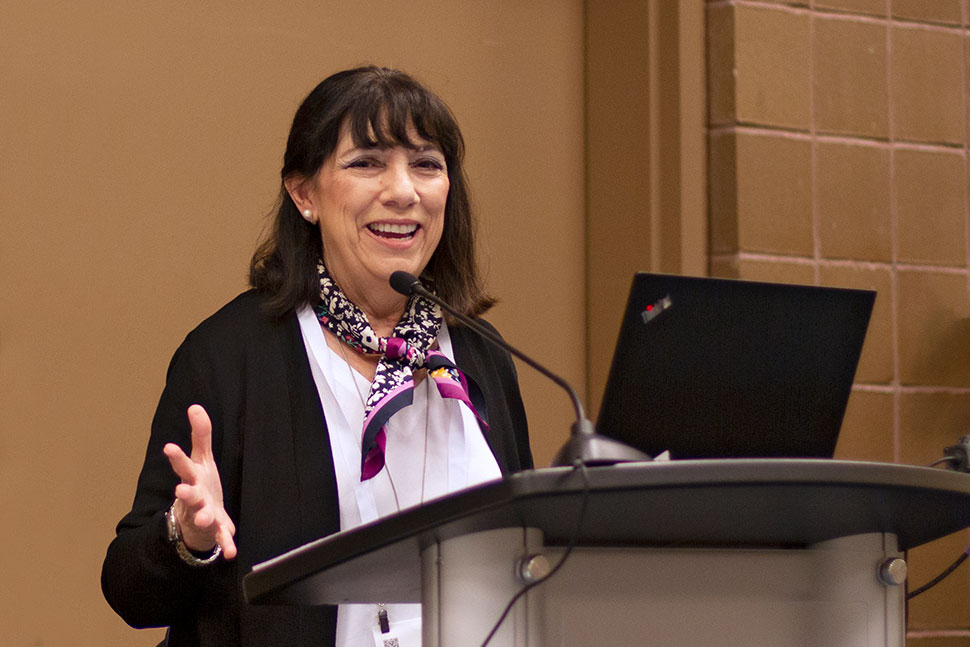 "When you look at a book that has all large print, it seems like it's calling to you."
That quote from a ninth grader was collected as researchers studied the effects of large-print books on youth literacy. In collaboration with Thorndike Press, Project Tomorrow—a national nonprofit supporting K–12 education—found positive results after introducing large print to students in grades 3–12, particularly those who struggled with reading.
Project Tomorrow CEO Julie Evans discussed the findings at a January 29 session, "Advancing Literacy through Large Print: Translating National Study Results into Advocacy," at the American Library Association's (ALA) 2023 LibLearnX Conference in New Orleans.
The work focused on youth that have a variety of barriers to reading: those who don't like to read, students with learning challenges, and students who are learning English as a second language. Finding ways to engage students is particularly important now, Evans said, because COVID-era learners face unique challenges.
Evans and her team studied students at 15 schools in urban, rural, and suburban settings that served high populations of students of color, English-language learners, and students with learning challenges. They also conducted interviews and focus groups with teachers and librarians.
To accurately measure the effects of large-print titles, Thorndike Press provided books for the classrooms that had the same covers and were the same physical size as the originals and did not state they were large-print copies on the front or side, so as to not appear any different.
Before receiving large print options, Evans said students identified reading challenges like becoming too easily distracted and trouble understanding concepts. Those challenges were reported at lower rates in post-survey responses, and readers' confidence in their abilities and interest in reading grew. Large-print also stimulated academic growth, Evans added. The Lexile levels of those who read large-print increased on average by 70 points. In one particular Texas middle school, where all students were facing challenges prior to the study, levels increased by as much as 230 points.
"It wasn't just a choice. It was actually having an impact on their reading comprehension as well," she said.
The teacher and librarian participants, Evans said, expressed desires to increase their large-print collection or to intersperse the books within their existing collections, rather than in a separate section.
"The librarians themselves said, 'I'm going to think differently about my large-print books,'" Evans added.
Evans also shared how library workers can use research like this study for advocacy efforts. Not only can it add weight to library workers' efforts, Evans said, but it also can dispel common myths about issues like why students read or don't read.
"There's a myth I feel like I have to confront every year where policymakers, members of legislatures or Congress, say 'students aren't interested in learning,'" she said. "That's not true at all. There's this narrative that says because students may not be engaged in what is being taught to them in school, that they're not interested in learning."