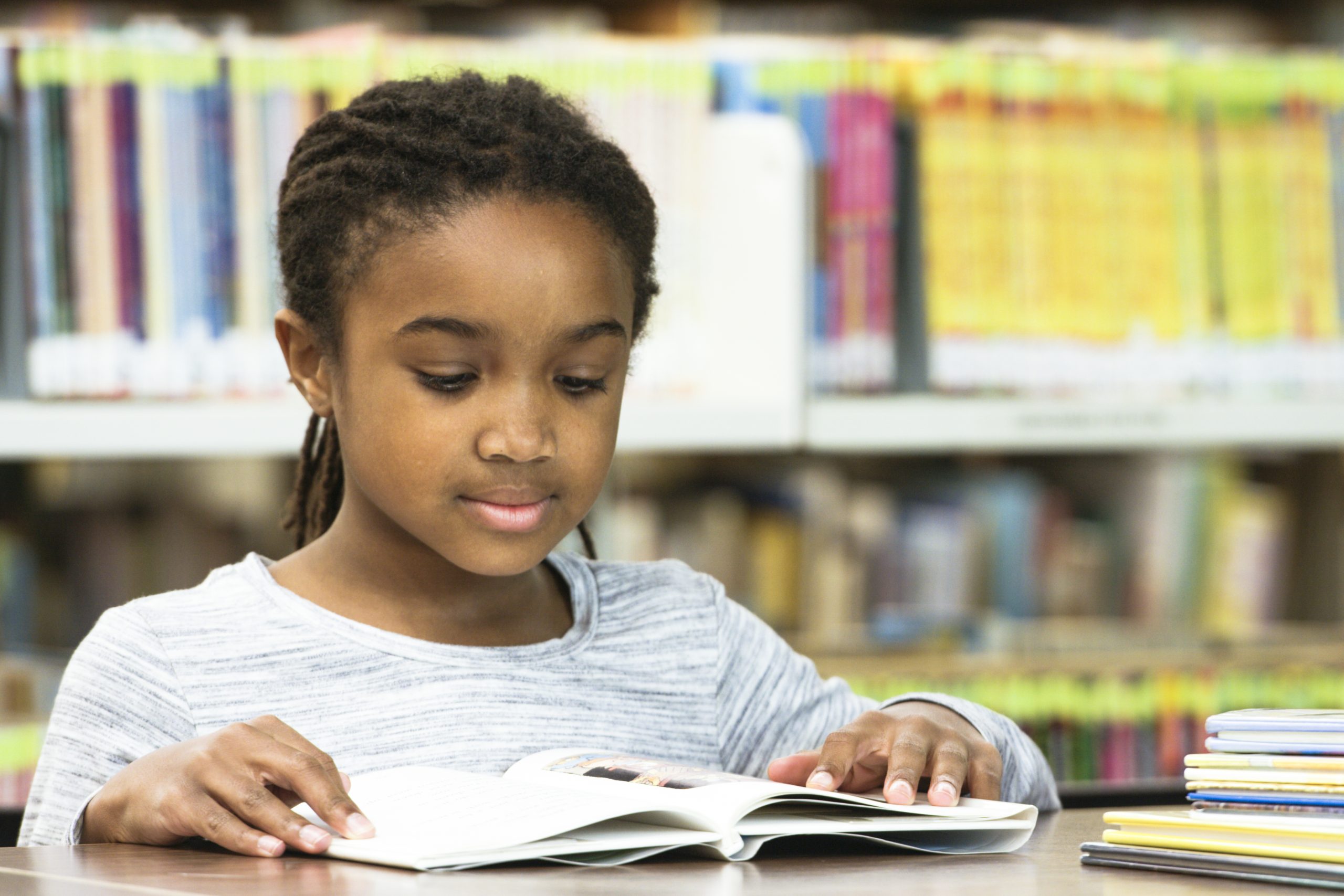 Promoting literacy is fundamental to the mission of public and school libraries. Whether it's through summer reading initiatives, story hours, book clubs for children and teens, or other programs, librarians are constantly looking for new ways to engage youth in reading.
Research has established a clear connection between the ability to read and the capacity to learn other content and do well in school. Studies also show that reading for pleasure results in several benefits for youth, such as better reading achievement and more self-confidence as a reader. Yet, reading for fun has become less common among children and teens—and the percentage of American children between the ages of 9 and 13 who say they read for pleasure is now at its lowest level since at least the mid-1980s.
The good news? There's a simple, no-tech solution that can help solve many literacy challenges today—from poor reading skills to a lack of enjoyment in reading to your library's ability to meet the needs of special populations like English language learners.
What's this secret, simple literacy solution that every library can benefit from? The answer might surprise you: It's as easy as providing large print book options for young readers.
Large print books are backed by research showing clear benefits to children and teens, including making reading more enjoyable. What's more, public and school libraries can use federal pandemic relief aid to purchase large print books for their collections.
Five key challenges that large print books address
In 2019, nonprofit research organization Project Tomorrow launched a study to determine the efficacy of large print books and their effects on literacy. Project Tomorrow's nationwide study revealed five key areas where large print books can help in particular:
Reading ability
Teachers surveyed by Project Tomorrow strongly agreed that both struggling readers and students who read at grade level benefitted from reading large print books.
80% of teachers said large print books can benefit students who have issues tracking or who lack self-confidence in reading.
75% said students reading below grade level demonstrated better comprehension and retention as a result of reading large print books.
73% said large print books enhanced reading fluency for those reading at grade level.
Reading enjoyment
Large print books not only help youth become better readers, they also make reading more enjoyable, leading to more time spent reading.
69% of striving readers said they enjoyed reading large print books more than any other format.
Middle school students reported a 43% reduction in feelings of anxiety about reading when using the large print format.
54% of students in grades 3–12 said reading would be more enjoyable if all books had large print.
English language learning
Project Tomorrow's research revealed that large print books had a profound effect on the achievement of English language learners.
62% of teachers reported faster acquisition of the English language when ELL students read large print books.
42% of teachers reported improved decoding skills among ELL students who read large print books.
Special education
Project Tomorrow found another population who can benefit greatly from reading large print books is students receiving special education services.
68% of teachers reported increased participation in class read-aloud activities for special education students.
57% of special education students had improved letter and word recognition as a result of reading large print books.
Equity
Large print materials provide many benefits for striving readers. Adding large print books is a strong step toward shaping a collection focused on equitable access for everyone.
However, adding large print materials goes beyond supporting the self-declared "nonreader," or those who are still working on their reading skills. Anyone can enjoy large print books—from avid readers who want to give their eyes a rest, to English language learners, to adults interested in improving their literacy skills.
Adding large print books is a budget-friendly way to increase diversity in titles and offer choices for the whole community.
A simple way to make a big impact
Large print books can make a big difference in the literacy skills of a wide range of readers. And, because large print books represent an evidence-based intervention tool supported by Tier 2 research as defined by the Every Student Succeeds Act (ESSA), school librarians can use federal grant money to purchase large print materials for their collections. This includes the $190 billion available in Elementary and Secondary School Emergency Relief (ESSER) funding from the pandemic. For support acquiring ESSER funding for large print, you can access how-to resources developed by Project Tomorrow.
Public libraries can also use federal COVID-19 relief aid to purchase large print materials. Libraries are eligible for billions of dollars in pandemic recovery funding as part of the $1.9 trillion American Rescue Plan Act (ARPA) passed by Congress. Mitigating COVID-related learning loss is one of the stated goals of the program. By investing in large print books, librarians are taking steps to enhance student literacy and assist in learning recovery. More information about the use of COVID-19 relief aid among libraries is available on ALA's website.
Thorndike Press is the leader in publishing large print books for schools and libraries, with a catalog of more than 1,000 titles that support standards-based curricula. The Thorndike catalog of large print books grows every month with new high-interest fiction and nonfiction books, including contemporary classics, award winners, and bestsellers.
For more information on how large print materials can enhance literacy, download the free white paper Advancing Literacy with Large Print.